I'm in Chicago this weekend (or more accurately near O'Hare), and am staying at both the Holiday Inn Elk Grove and Westin Chicago Northwest. I'm "staying" at the latter since I need a couple more nights to pass 50 nights with Starwood this year, which gets me 10 suite night awards.
Anyway, sometimes I can't help but wonder whether the person that designed a hotel room has actually ever stayed in a hotel. In this case I got upgraded to a "junior suite". I was rather excited when I got to my room and saw it had double doors — I mean, that's always an indicator that you have an awesome room, right?
And based on the foyer I was even more convinced of that, since it was just about the size of many standard rooms I've stayed in elsewhere.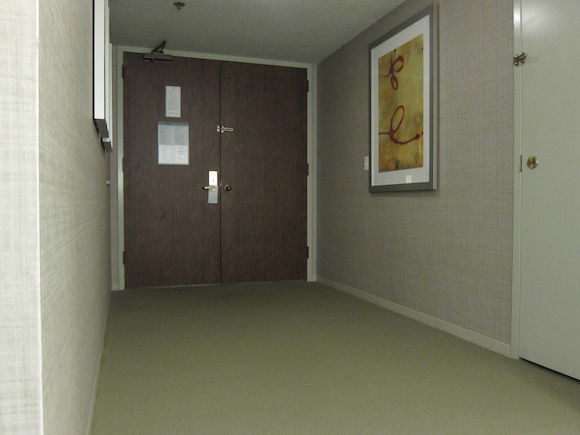 And then there was yet another hallway…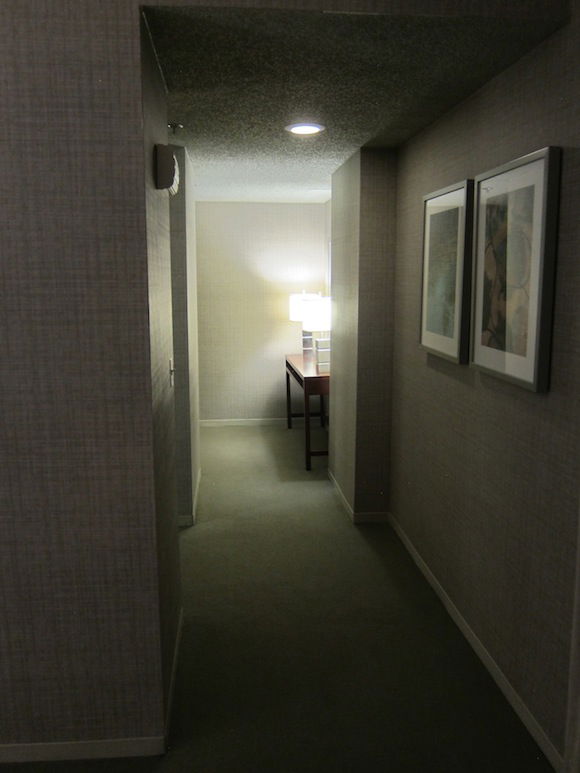 Only to find that the "junior suite" was the size of a standard room, and probably no bigger than the foyer/hallway leading to it.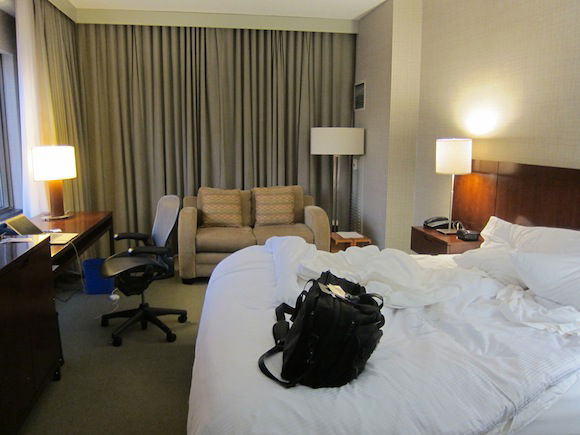 Don't get me wrong, it's a really nice corner room, but not sure that 300 square feet worth of foyers and hallways should change the classification of a room. 😉
The most amazing part has to be that there's literally not a power outlet anywhere near the desk. The closest is at the far end of the room under the curtains, so you have to lift a few pounds of curtains to plug in any electronics. And don't even dream of charging your iPhone — you'll need at least a six or seven foot cord if you want to charge anything near the desk.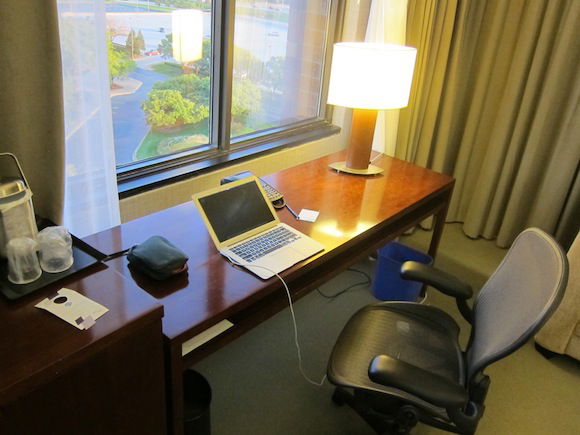 Don't get me wrong, I actually really like the hotel and at $70 per night it's unbeatable, but I really can't help but wonder what a design team meeting for hotel floor plans is like — "hey guys, I have a great idea for our junior suites — why don't we use half of the square footage of the rooms for an entryway?"