Last week I wrote a post entitled "Passport Psychology," about using my US passport in Germany/Austria. I'm fortunate to have citizenship in both the US and Germany (both of my parents are German and were born there), so ordinarily I'd always use my German passport while in Europe. However, my German passport was in the process of getting renewed during the trip, so I was traveling exclusively on my US passport.
What I noticed — interestingly — is that even when I started a conversation in German, people would almost always respond to me in English. That never happened when I used my German passport, and I found it a bit frustrating. Even if I weren't German and didn't speak German well, you'd think people in the hospitality industry would be supportive of you making an effort to speak a foreign language, no?
Many people accuse Americans of being ignorant and not learning foreign languages, but how is someone supposed to learn a foreign language if they're never given an opportunity to practice it? Clearly I wasn't alone in that perspective, based on the comments section of the previous post.
So while I sort of ragged on Germans for that, I decided to try the reverse of it over the past few days. I'm back in the US and have my German passport again, so have decided to check in at hotels, airports, etc., with my German passport. I spoke English just as I usually would, and found the response to be sort of hilarious.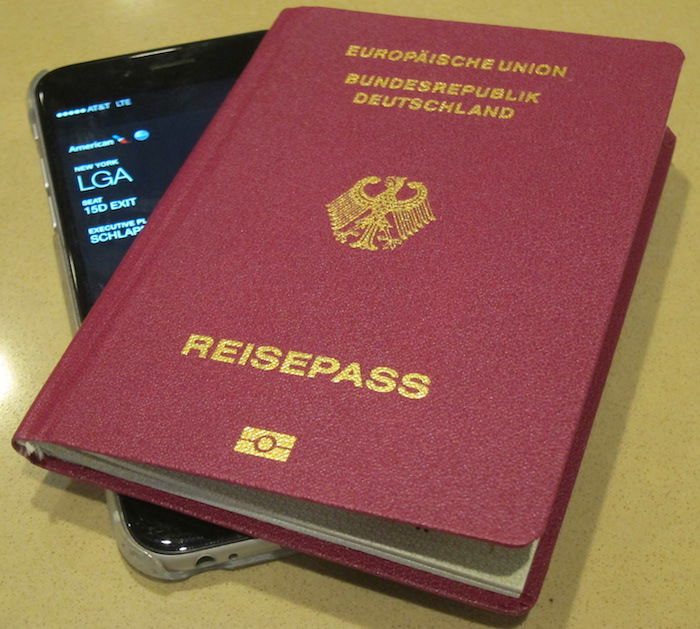 "Hi, checking in please." The second I handed over my German passport, people consistently spoke reaaaaaally slowly and reaaaaaally loudly. I guess this shouldn't come as a surprise — I've observed the same thing all the time at TSA checkpoints, but I wasn't fully expecting that when speaking to someone in "American English." In theory I can understand someone speaking more slowly to someone they assume doesn't speak English well, though I'll never get why people feel the need to speak more loudly, and almost yell.
I had a five minute hotel check-in late last week whereby the entire time the associate spoke really slowly and loudly. And that's despite the fact that I always responded quickly and clearly. At the end of the conversation he told me "you speak English really good." He was downright baffled when I said "thanks, I've lived in the US all my life."
Anyway, I know this might seem random to some, but I've found it especially interesting to see how different people respond to different passports, and might just continue playing this "game."
Has anyone had similar experiences using foreign passports in the US?