Over the years I've shared many stories of passengers being kicked off flights due to Islamophobia. In the US we're conditioned with the phrase "if you see something, say something," but I think that's a slippery slope, and should come with an asterisk. Many people lack the ability to tell the difference between something which is simply different (which they're not used to), and something which is actually suspicious. For example, someone praying to a different God or speaking a different language shouldn't be suspicious.
Which brings us to the latest story from Southwest Airlines, where a passenger was kicked off a Los Angeles to Oakland flight, after another passenger misunderstood the Arabic he was speaking.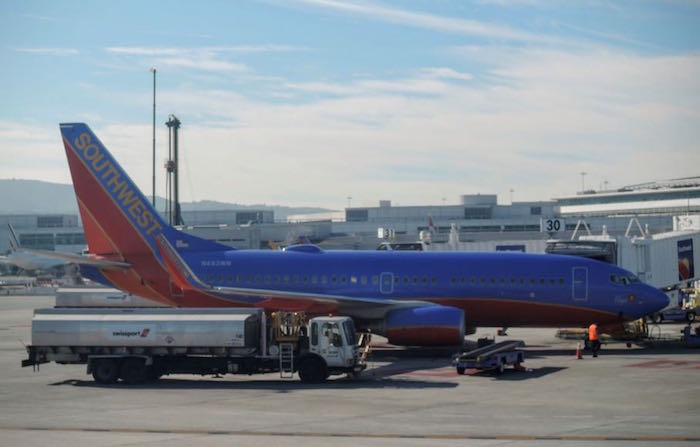 The 26 year old passenger was born in Iraq, and fled to the US in 2002, after his father was killed under Saddam Hussein's regime.
Ironically he was flying from Los Angeles to Oakland because he had attended a dinner at the Los Angeles World Affairs Council with the secretary general of the United Nations.
Once on the flight he made a phone call to his uncle, which is where the trouble began. Per RawStory:
Makhzoomi explained that conversation was conducted in Arabic and, as he said goodbye, he used the phrase "inshallah," which translates as "if God is willing."

The student said that after hung up, he noticed a female passenger looking at him who then got up and left her seat.

"She kept staring at me and I didn't know what was wrong," he explained. "Then I realized what was happening and I just was thinking 'I hope she's not reporting me.'"

Moments later an airport employee asked Makhzoomi to step off the plane and onto the passenger boarding bridge where he was greeted by three security officers.

Makhzoomi was told the woman thought he said "Shahid," meaning martyr — a term linked to Islamic terrorists.
He was removed from the flight and searched invasively by security officers. Then the FBI showed up to question him about his family, his phone call, and what he knew about martirysm. Even after he was searched, Southwest refused to transport him, so he ended up booking a flight on another airline, arriving home nine hours later than expected.
I can't even begin to understand how any of this is okay. So he was searched and cleared by the FBI, but then Southwest still wouldn't transport him?
On the plus side (I think?), this is the most advanced Islamophobia I've ever heard of on a flight. Apparently the other passenger misunderstood what he had said in Arabic, meaning presumably s/he was at least familiar with Arabic terms. That's more than can be said for past instances of Islamophobia on planes, like the Southwest flight which was delayed because two guys dared to speak Arabic in the gate area, or the Spirit Airlines flight, which returned to the gate because a passenger was watching a "suspicious video."
Here's a video interview with the passenger who was kicked off the Southwest flight:
Bottom line
It really is sad to see how common this is becoming. I understand that airlines have to take all threats seriously. For example, even if a random person calls in a bomb threat for a flight as a prank, it will still cause the plane to divert. So I suppose the airlines are in a tough situation, since they have to investigate everything.
It's sad, however, the things which passengers find suspicious, and also sad how unapologetic airlines are after the fact. This guy was removed from a flight due to someone else's misunderstanding, and the airline even refused to transport him after he was cleared? That ain't right!