There's huge variance when it comes to airline hold times, and I've written about frustrations related to that in the past. Well, I think Cebu Pacific Air just took that to a whole new level today.
Cebu Pacific has hold times to visit their website. Currently the hold time is 27 minutes.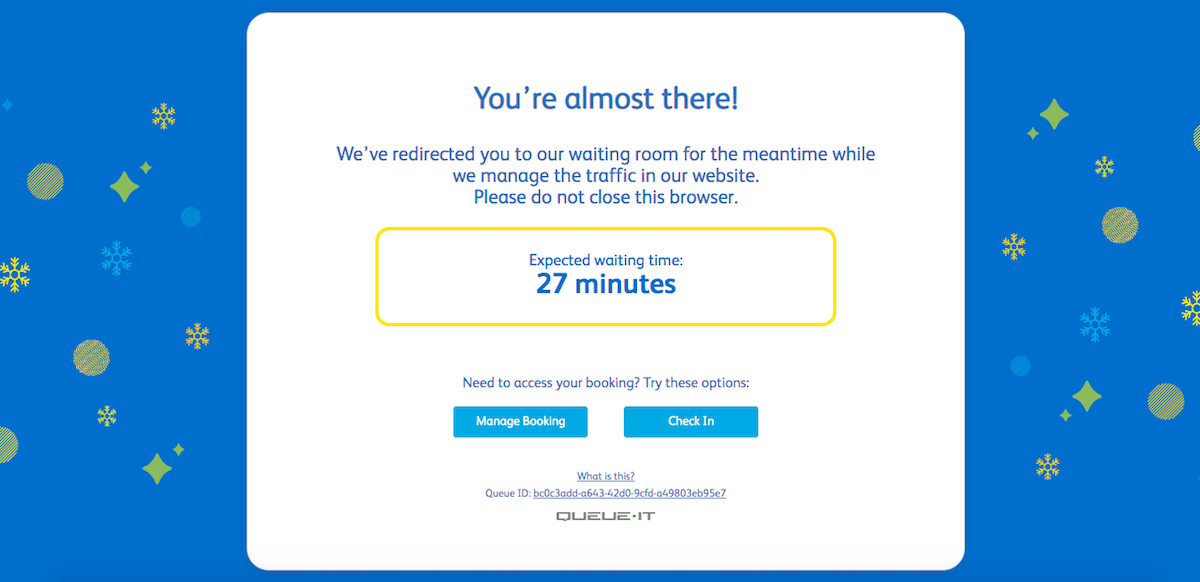 Initially I was confused about this because it seems like it's in the middle of the night in Asia, and if they were performing website maintenance you wouldn't think there would be a queuing system.
However, some people have pointed out that it's "Singles' Day" in Asia, which is basically the equivalent of Black Friday, and is popular for online shopping. So it could be that they have some good fares.
Still, this seems like an odd approach to a fare sale…
(Tip of the hat to @BenPHL)