I've spent the past couple of days in the desert, and there were two things I was looking forward to most – camel riding and dune bashing. I got to do both of them in a single day, with a sunrise camel ride and sunset dune bashing, which makes for just about the best day ever.
The two experiences couldn't have been more different, though. For the camel ride the guide showed up 20 minutes late (which I usually wouldn't mind, but this was for a 6AM camel ride, and trust me, it wasn't easy for me to get up either!). He didn't apologize and didn't voluntarily say a word the whole time (though he did smoke). During the brief "pit stop" I talked to him for a couple of minutes, and as it turned out it was his last week at the resort, and he really didn't like it, to put it mildly. See my previous post on why the UAE is so depressing.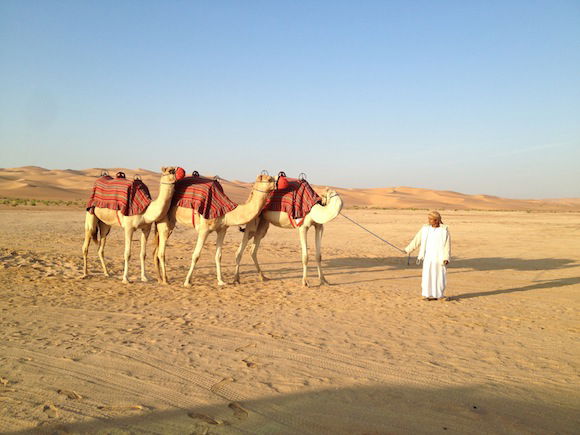 Camels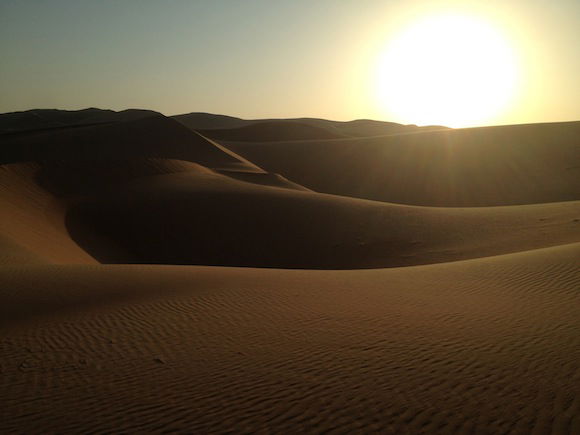 Sunrise from camel trek

Still, camels are pretty darn cute, even if they enjoy spitting at people.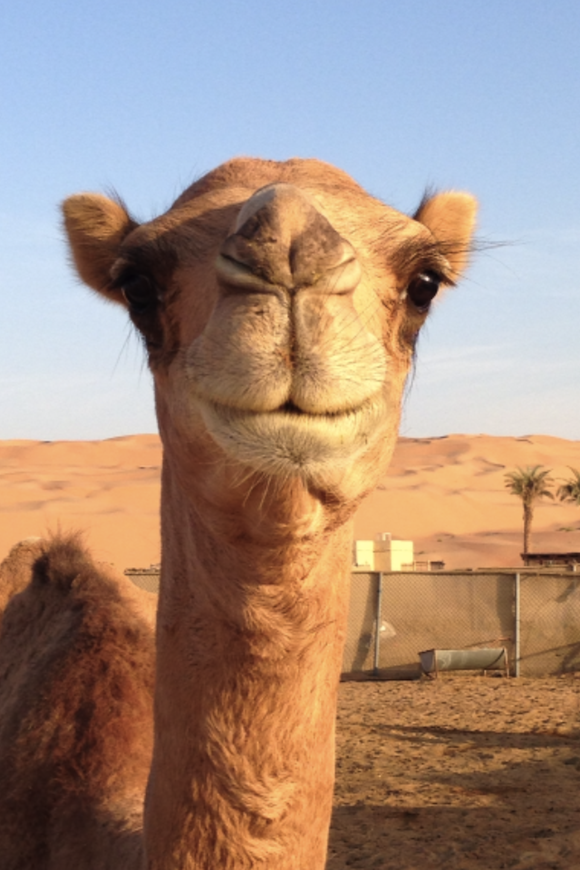 Me enjoying the sand
Then I did dune bashing in the afternoon. I don't even know how to describe it, short of saying that it was one of the coolest thing I've ever done. Our guide had been "driving" for about 17 years, and really loved what he was doing. He was from Pakistan, and the first "immigrant worker" I've met in the UAE that actually… likes living here!
But seriously, dune bashing was unbelievable. The driver deflated the tires to 15psi once we got into the desert, and from there it was like a roller coaster.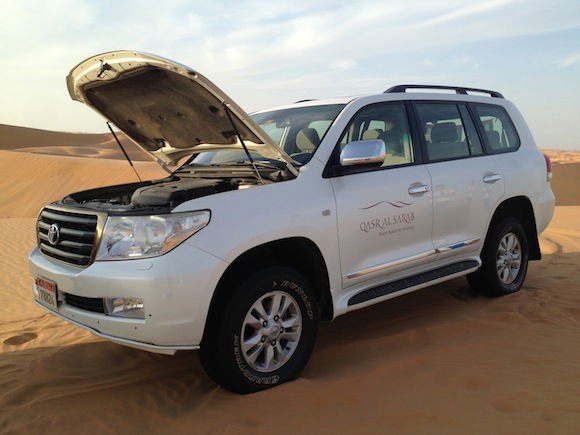 Car
I wish I could have taken pictures that captured some of the stuff we did, but I was busy screaming and doing my best not to soil myself. We drove straight up 100-meter dunes, and then straight down them. We "slid" down the side of dunes with nothing but the sand holding us back.
And the views at sunset were equally good.

Sunset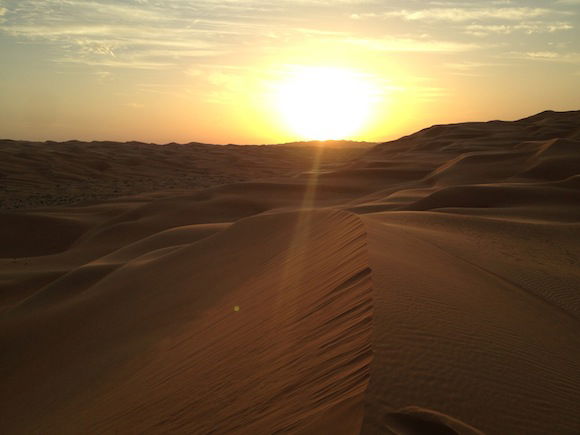 Sunset
It. Was. Awesome.
And the desert really is a fascinating, fascinating place. It's almost like being on Mars. So if you do go to the UAE, be sure to go beyond Abu Dhabi and Dubai and visit the desert as well. You won't regret it.
In the meantime, it's back home for me. I'll be flying out of Abu Dhabi and will get two sets of pajamas on my trip. Anyone want to guess the airlines/routing?
Speaking of which, I probably should book my trip home to Florida for Christmas in the next couple of days..