Oman Air has introduced an awesome new stopover program for those laying over in Muscat for a night.
Part of the goal of the Gulf carriers
One of the primary goals of the Gulf carriers is to develop the infrastructure of their home countries and put them on the map. One has to wonder where Doha would be without Qatar Airways, or where Dubai would be without Emirates.
While these cities are known for being global hubs, the airlines are increasingly making an effort to have you actually visit, rather than just connect.
Oman Air is a lesser known airline, and has much more of a boutique feel than their Gulf rivals. I absolutely love Oman Air, and for that matter Oman is probably my favorite country in the region. It has so much natural beauty, and Muscat is both an approachable and exciting city.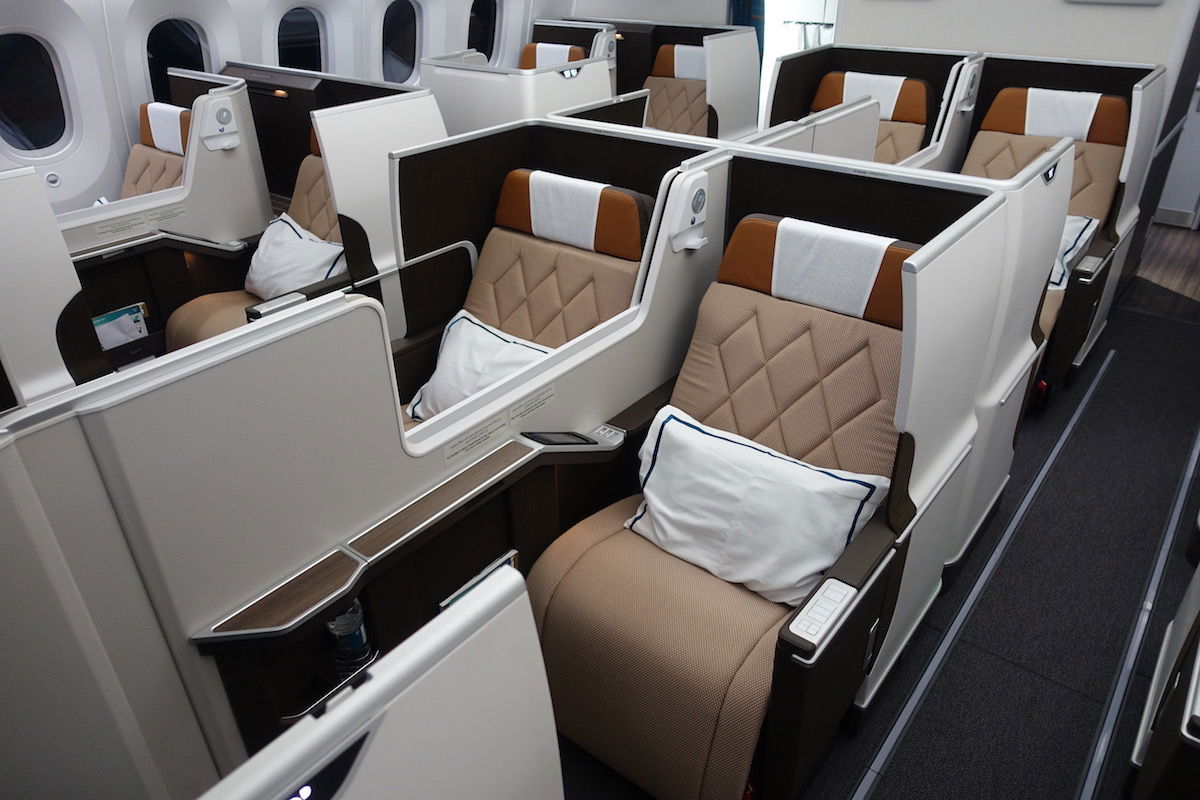 Oman Air's 787 business class
Oman Air adds a Ritz-Carlton stopover program
Sometimes we see Gulf carriers offer a free stopover hotel for those transiting at their hubs. In some context we've seen this offered from Emirates, Etihad, and Qatar.
Well, you can now add Oman Air to the list, and they have one of the most luxurious offerings I've seen yet.
Oman Air is offering first & business class passengers a free night including breakfast at Al Bustan Palace, the Ritz-Carlton property in Muscat. There are some basic restrictions:
You need to be traveling first or business class
This is valid for travel between April 1 and August 31, 2019
You need to be traveling between Europe and the Far East/India, or vice versa
You can check availability and book your complimentary night here
After booking your free hotel room, book your Oman Air flight (or you can do it the other way around, but booking the hotel first ensures there will be availability)
Just show your first or business class boarding pass at check-in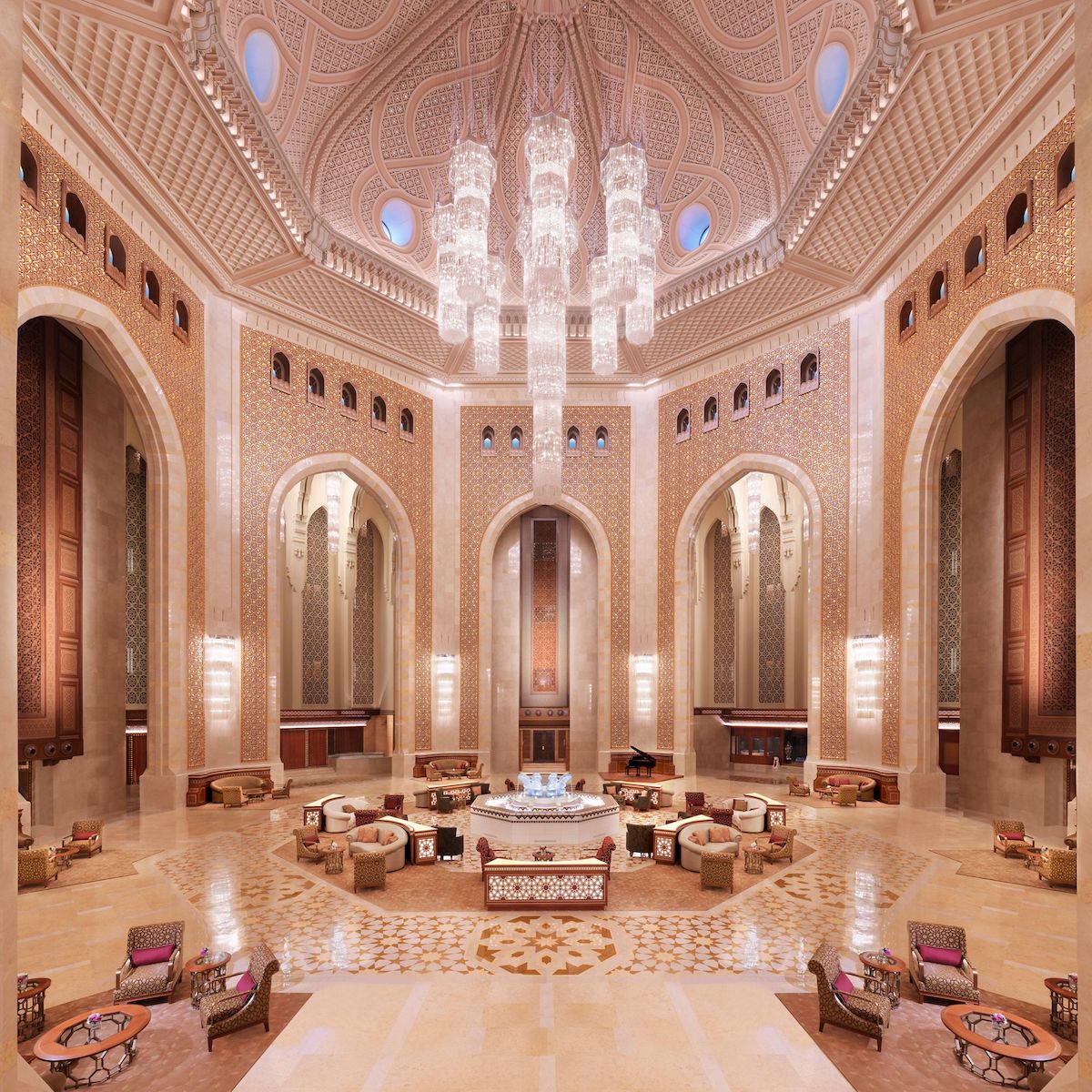 Al Bustan Palace, Muscat
There are capacity controls in place, and there are no alternative accommodations in the event that this hotel isn't available. Furthermore, there are no requirements to be on a full fare ticket, so even discounted and award tickets should qualify.
Availability appears to be good, and they make this really easy. Just follow this link, and if you see availability for 0OMR, you should be good to go.

Bottom line
This is an awesome promotion from Oman Air. Muscat is an incredible city, and Al Bustan Palace is one of the best hotels in the city. So to get a free night there with breakfast is an awesome perk, especially given how reasonable Oman Air's business class fares often are.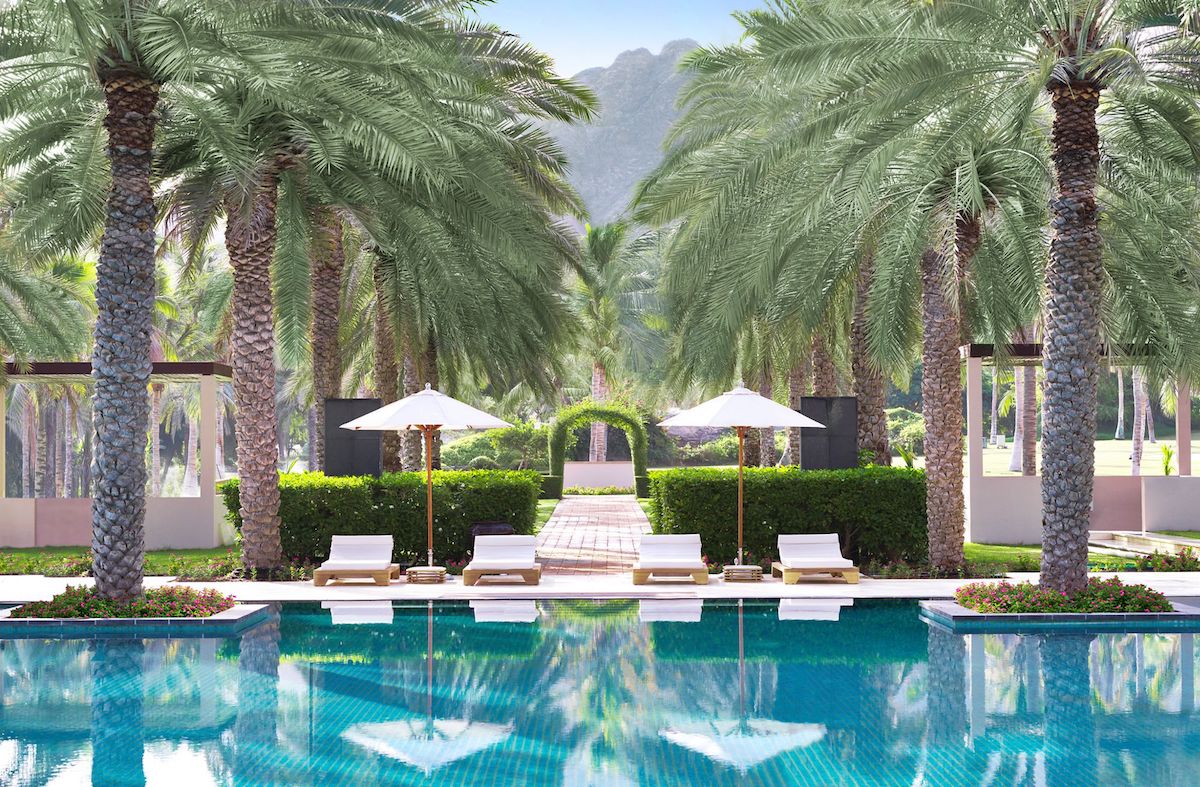 Al Bustan Palace, Muscat
Anyone plan to take advantage of this great offer?
(Tip of the hat to YHBU)