On the blog front, this year is all about reviewing new airlines for me. On January 1 I outlined 16 of the airline products I wanted to review in 2016, and I'm off to a good start. I already flew Finnair business class and Air India first class, and shortly will be flying Hainan Airlines business class, which I'm excited about.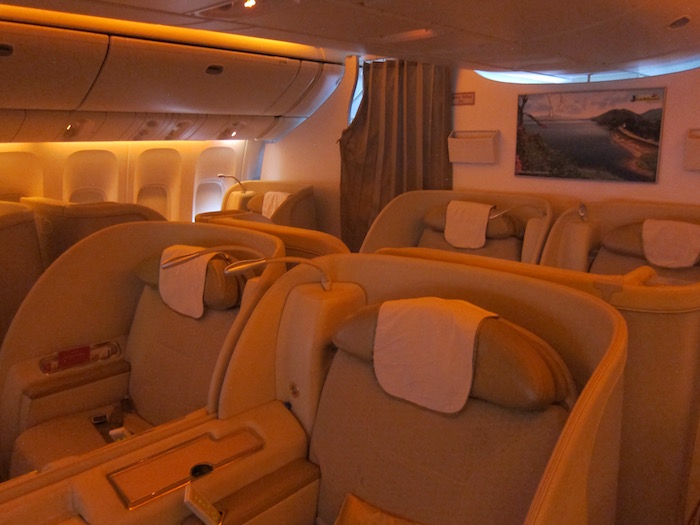 Air India first class
But there are lots of airlines left to sample. It's easy to push off opportunities as I see them, but I'm trying to take the opposite approach — when I see a good opportunity, I'm trying to take advantage of it.
One of the most intriguing products out there is Oman Air business class, which I've been interested in for years.
Their original A330 aircraft feature a business class product in a 1-2-1 configuration, which looks a lot more like an old first class product than business class.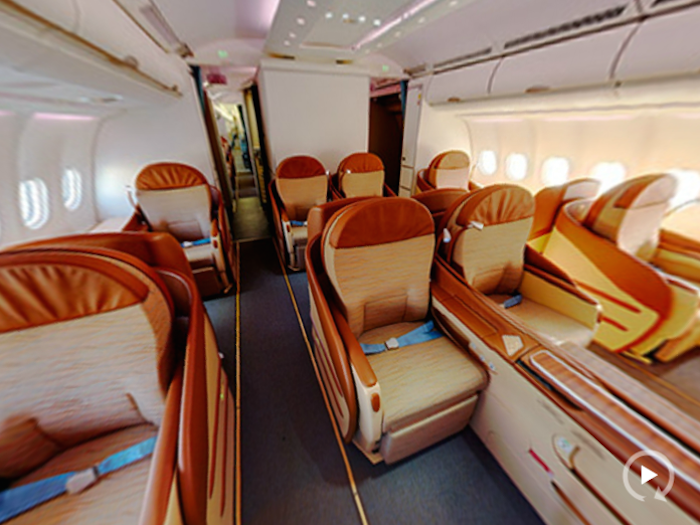 This product's days are limited, given that Oman Air's new A330 aircraft feature a different business class product, which isn't quite as intriguing. The new product is similar to Japan Airlines' new business class, which is still a very nice product. It's just not quite as cool as the 1-2-1 configuration on the old product.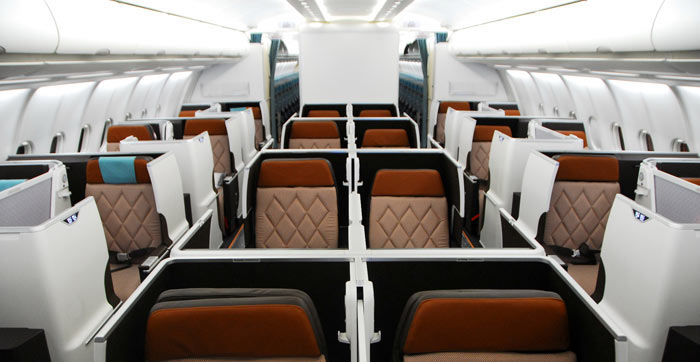 So I'd like to fly Oman Air sooner rather than later, so I can still experience the old product. Reader Konrad made me aware of some very nice business class fares Oman Air is offering at the moment, for travel between Europe and Asia.
For example, you can fly from Frankfurt to Muscat to Kuala Lumpur in business class for ~1,750EUR. That's not actually that cheap, but it does seem very efficient.
What I like most about it is that the Frankfurt to Muscat flight is operated by a Boeing 787, featuring the new business class product, while the Muscat to Kuala Lumpur flight is operated by an old A330, featuring their original business class product.
What makes me sort of conflicted is that for half the price I could fly from Cairo to Muscat to Bangkok (or Kuala Lumpur — it's priced the same).
The catch is that the Cairo to Muscat flight is operated by a 737, which features a regional business class product. So that's not quite as exciting to review as the 787. But it's also less than half the price.
Also, for my mom's peace of mind, am sort of tempted to avoid Egypt at the moment.
Bottom line
While there aren't many ways to redeem miles for Oman Air business class, these fares don't seem half bad, so I'm quite tempted. I'm just conflicted as to whether I should pay twice as much to review both the 787 and the A330, or should just fly out of Cairo and try the 737 and A330.
What do you guys think — should I book one of these tickets, and if so, which one?