As y'all know I'm primarily an American Airlines flyer, and one of my favorite things about flying them the past couple of years has been all of the new hires. They've hired thousands of flight attendants over the past few years, to the point that roughly a quarter of all American flight attendants are now new hires.
Let me be clear — I'm not claiming that all senior flight attendants suck and that all new hires are great. That's not at all the truth. But there's no denying that on average the new hires are more enthusiastic, if nothing else (of course that often comes at the expense of being polished/experienced).
And some of them are cute/age appropriate, but that's a different story…
Anyway, that's not the point of this post.
What's the single most glamorous commercial airline flight attendant position available in the US? I'd argue it's working for Cathay Pacific, as they're hiring both Los Angeles and New York based flight attendants.
What are the requirements to be a US-based Cathay Pacific flight attendant?
To become a Flight Attendant with Cathay Pacific:

You must be educated to high school level or higher
You must have US citizenship or resident status or the right to live and work in the United States
You must be 19 years of age or above with a minimum overhead arm reach of 81.9 inches
You must be fluent in written and spoken English and be fluent in one of the following languages: Cantonese, Mandarin, Vietnamese, Tagalog, or Japanese
Previous experience in the service industry is preferable
https://www.youtube.com/watch?v=UxI-ttAAwPY
While many foreign airlines have pilots based in the US, Cathay Pacific is the only non-US airline I know of that has flight attendants based in the US (I'm sure there are others, so if you know of any, please do let me know in the comments section!).
I've flown with Cathay Pacific's San Francisco based crews several times, as well as their Vancouver based crews.
Generally speaking the Hong Kong based crews are going to be the most proper and polished, and perhaps borderline robotic and artificial (I don't view it that way, but others do).
The US crews, on the other hand, are typically more informal and "warm" (and sometimes not as attentive). There's something sort of funny about being asked "did you want another glass of Krug, hun?" or "what's going to be for lunch, sweetie?"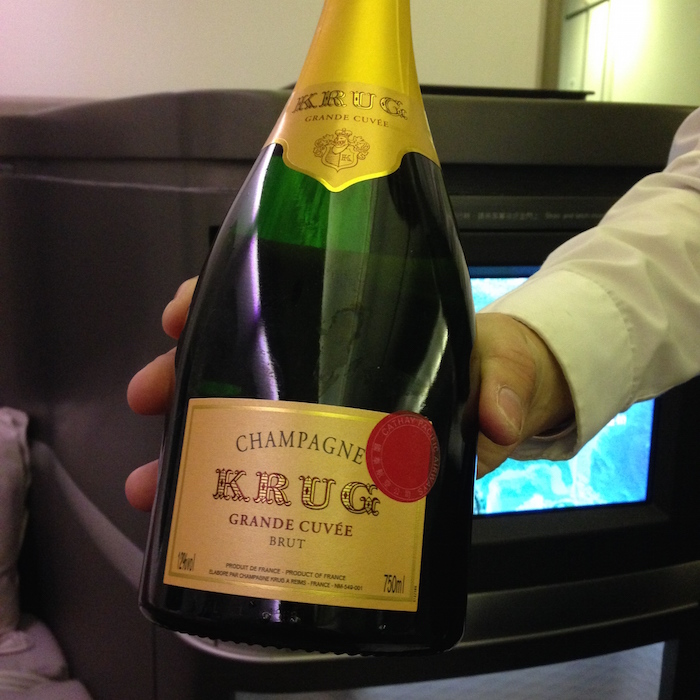 Bottom line
If you live in the US, speak one of the languages required, and want to be a flight attendant, this is a gig that's pretty tough to beat. Presumably you'll almost exclusively be flying to Hong Kong and back (and if based in New York, to Vancouver as well). Given the length of the flights, you'll probably work one trip a week at most, so it's like a 12 day per month job.
Does anyone have any experience applying to be a flight attendant with Cathay Pacific?