I'll be the first to admit my food tastes are a bit odd. I hate bacon with a passion, and I don't like burgers either. So In-N-Out as a chain is a bit lost on me, though I certainly recognize they're better than the other fast food burger joints out there.
That being said, I always appreciated the In-N-Out on Sepulveda Boulevard, near LAX airport. That's because the In-N-Out is immediately below the final approach course for one of the airport's runways, so you can enjoy some sunshine while sitting just a few hundred feet below all kinds of heavy aircraft.
Many have planned long layovers at LAX simply to visit In-N-Out, and the way many would get to In-N-Out is by taking The Parking Spot shuttle, since it's located immediately next to In-N-Out. This was always a bit shady, since presumably they're not running a shuttle in order to transport people to a fast food joint.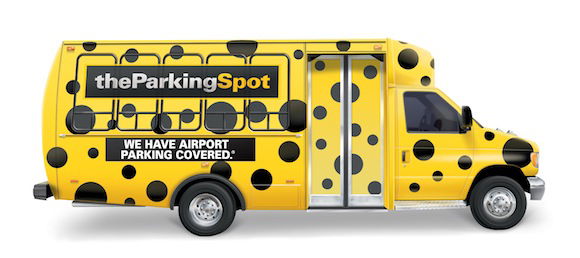 Well, I guess this has been taken advantage of a bit too much, because The Parking Spot shuttle is now verifying that people are actually renting from them in order to use the shuttle.
Via Fly&Dine reader goheerow:
Important Information: New Pick-Up Procedures at LAX

We have some new procedures to share with you at The Parking Spot Century and The Parking Spot Sepulveda at LAX.
Over the past few months, we have noticed more and more people who are not parked at The Parking Spot riding our shuttles to and from the airport grounds. Because these non-customers did not park with us, they are taking seats on our shuttles from you, our guests.

In an effort to improve your experience and to make sure that only guests of The Parking Spot are using our shuttles, we have adjusted our pick-up procedure. Starting next Monday, May 4th, 2015, please have either your Spot Club card or the ticket you pulled at entrance handy to show the shuttle driver when you return back home from your trip. Either of these items will act as your "shuttle boarding pass."

To help create an easy transition for you over the next couple months, our drivers will also be able to provide you with a "boarding pass" if you forget your ticket or Spot Club card in your vehicle after parking.

Thank you for your cooperation as we implement these new procedures to help improve our shuttle service!
It has been close to five years since I've visited the In-N-Out LAX, so this doesn't impact me much personally. That being said, I'm sure some people will be quite sad about this.
Bottom line
On one hand I'm surprised it took The Parking Spot this long to crack down on people using their shuttles. On other hand, ultimately it probably generated goodwill and tips for their drivers, and I doubt people headed to In-N-Out were displacing parkers, so I'm not sure there was much downside.
Nowadays you're best off walking to In-N-Out or taking an Uber.