United Airlines has today announced a transpacific expansion. In addition to a new route between San Francisco and Manila, United is also launching a new service between Los Angeles and Hong Kong.
United Airlines adds LAX-HKG route as of October 2023
As of October 28, 2023, United Airlines will launch a new daily, year-round flight between Los Angeles (LAX) and Hong Kong (HKG). The flight will operate with the following schedule:
UA801 Los Angeles to Hong Kong departing 11:10AM arriving 6:05PM (+1 day)
UA802 Hong Kong to Los Angeles departing 8:05PM arriving 5:45PM
The 7,260-mile flight is blocked at 15hr55min westbound and 12hr40min eastbound. United will use a Boeing 787-9 for the route, featuring 257 seats. This includes 48 business class seats, 21 premium economy seats, 39 extra legroom economy seats, and 149 economy class seats.
This winter, United will operate three daily flights to Hong Kong, as this new service complements United's two daily flights between San Francisco and Hong Kong. United hasn't resumed its Newark to Hong Kong route, which was operated pre-pandemic (though is much more challenging with the closure of Russian airspace).
This route is otherwise served by Cathay Pacific, which offers the most service between Hong Kong and United States, though also not as much as pre-pandemic.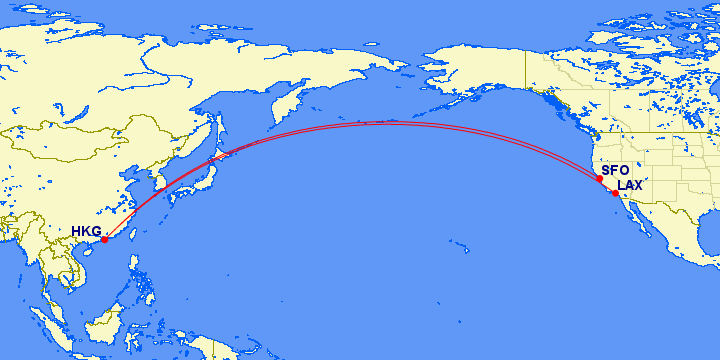 My gosh, United Airlines' network is amazing
The difference in vision in route planning between United and both Delta and (especially) American is just night and day. United will fly three times per day to Hong Kong, while American and Delta have both abandoned Hong Kong.
In Delta's case, it's because the airline prioritizes its joint venture with Korean Air, and routing everything through Seoul Incheon. In American's case, it's because… well, the carrier seems exclusively focused on flying people between Charlotte, Dallas, and Phoenix, and everywhere in the United States.
Keep in mind that American used to be the only US airline to fly between Los Angeles and Hong Kong, but the airline gave that route up at the beginning of the pandemic, with no indication of it resuming. This comes as American has given up on using Los Angeles as its transpacific hub.
I live in Miami so am usually an American flyer. In fairness to American, the carrier has a good network domestically, and in Latin America, the Caribbean, etc.
But my gosh, isn't it kind of sad to compare American's Asia network to United's Asia network? United obviously has a strategy, to maintain its position as the most global carrier in the United States. American's strategy has long been that the carrier's schedule is its product, as the world's largest airline. But clearly that just applies to domestic destinations.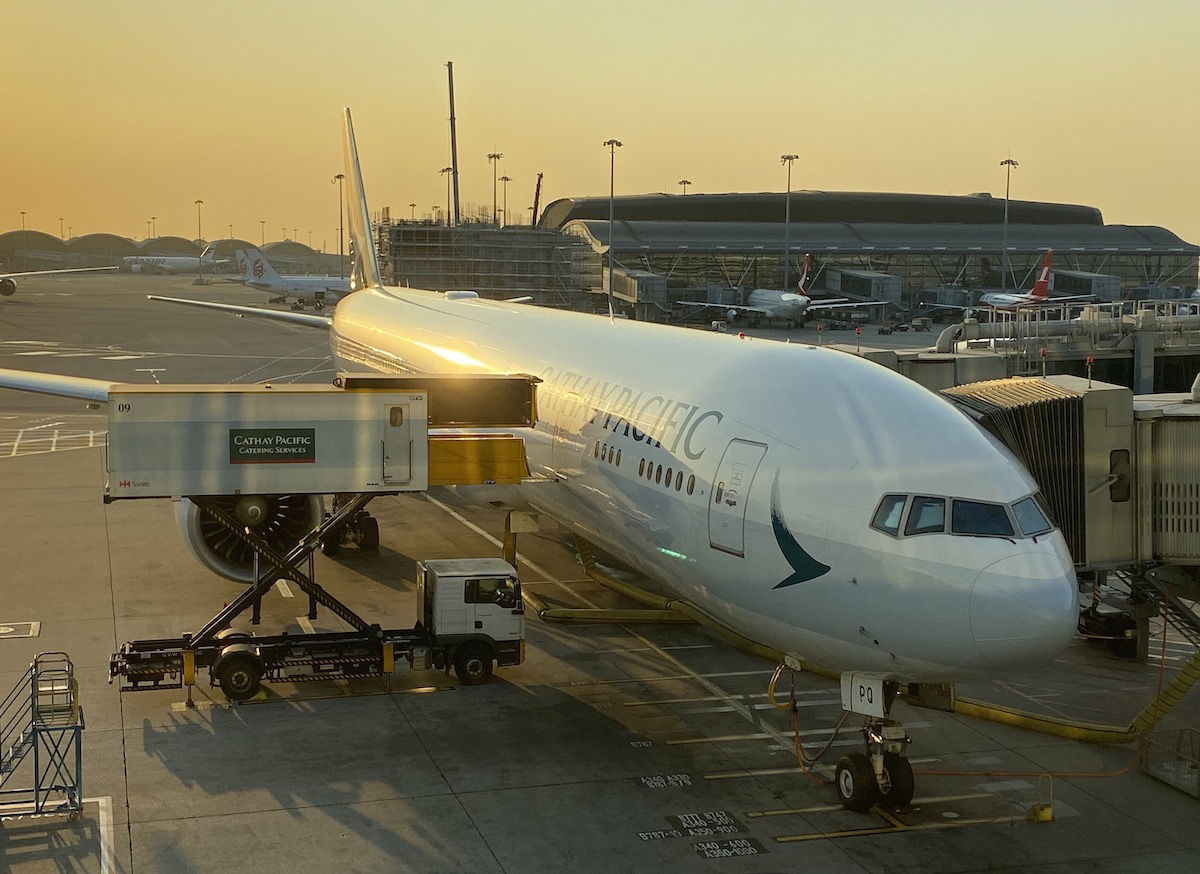 Bottom line
As of October 2023, United Airlines is launching a new route between Los Angeles and Hong Kong using a Boeing 787. This will be the carrier's third daily flight to Hong Kong, complementing two daily flights from San Francisco. Meanwhile American and Delta both don't even bother flying to Hong Kong.
What do you make of United's new route to Hong Kong?