Taiwan's president, Tsai Ing-wen, is currently on a transpacific trip, as she's meeting with allies of Taiwan. I think it's kind of fun to look at how she's traveling on this trip.
Basics of Taiwan's diplomatic trip to the Americas
Taiwan is of course fiercely committed to maintaining its independence from (the People's Republic of) China, as Beijing continues to try to pressure countries to adhere to the "One China" policy. At this point only 13 countries recognize Taiwan's independence, so this trip was intended to maintain those good relationships and build on them.
For some context on the trip:
The first stop was New York, where the president had a speech about how relations between the United States and Taiwan are better than ever before
The next stop was Guatemala, which recognizes Taiwan's independence; she visited Mayan ruins, and a hospital that was built in the country thanks to Taiwan's $22 million donation
The next stop was Belize, another country that recognizes Taiwan's independence; this visit came days after Honduras broke ties with Taiwan, instead aligning with China
The last stop is Los Angeles, where she's meeting with House Speaker Kevin McCarthy
A China Airlines A350's intriguing journey
While Taiwan has a government jet typically used by the president, this is based on a Boeing 737-800, and isn't necessarily the ideal aircraft for a transpacific journey. As a result, Taiwan's president instead flew with China Airlines, on a chartered Airbus A350-900. Specifically, the roughly four year old plane with the registration code B-18917 was used for this mission.
Here's the route that the aircraft flew over the past week or so:
On March 29, it flew from Taipei (TPE) to New York (JFK) in a flight time of 13hr51min
On March 31, it flew from New York (JFK) to Guatemala City (GUA) in a flight time of 4hr39min
On April 1, it flew from Guatemala City (GUA) to Flores (FRS) and back, in order to visit Mayan ruins
On April 2, it flew from Guatemala City (GUA) to Belize (BZE) in a flight time of 1hr3min
On April 4, it flew from Belize (BZE) to Los Angeles (LAX) in a flight time of 6hr22min
The plane is expected to fly back to Taipei later today, and will reenter passenger service on April 7, flying from Taipei (TPE) to Amsterdam (AMS)
What I find most interesting is the one country's airspace that China Airlines seem to be avoiding. For example, the flight from Belize to Los Angeles was significantly longer than it usually would be, as the China Airlines A350 avoided Mexican airspace.
So it instead flew out over the Gulf of Mexico, over Cuba, and then made landfall near New Orleans, prior to flying just to the north of the US-Mexico border. While I recognize that Mexico is sort of aligned with China, I'm a bit confused:
Did Taiwan elect to avoid Mexican airspace, out of an abundance of caution?
Did Mexico deny the China Airlines A350 use of its airspace, to avoid ruffling any feathers in Beijing?
If China Airlines isn't going to fly over Mexico, I'm kind of surprised it would fly over Cuba?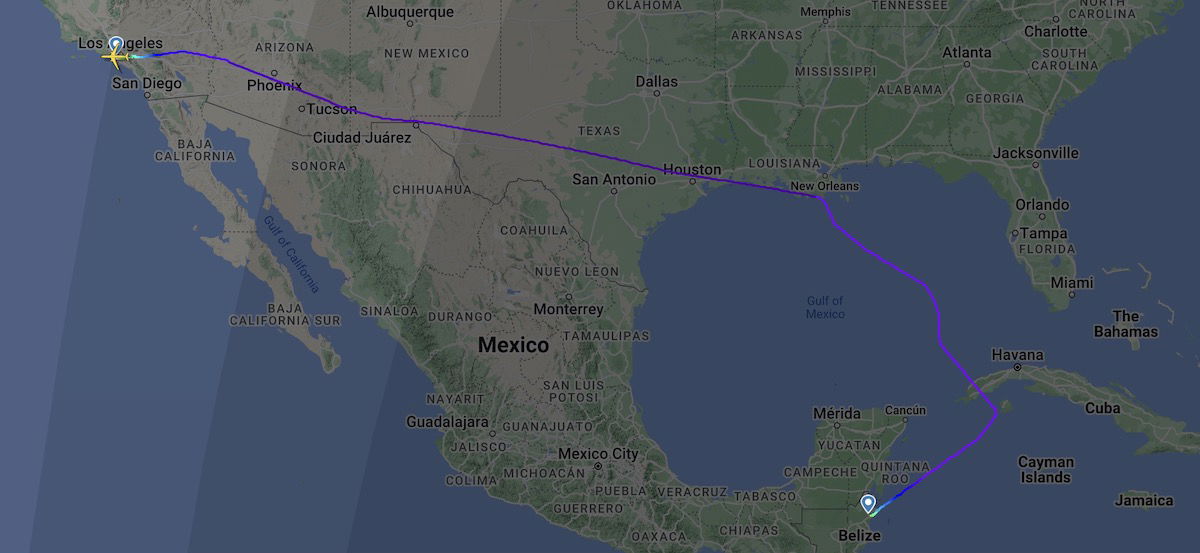 For those wondering about the president's comfort, China Airlines' A350s are in a three class configuration, with business class, premium economy, and economy. I've reviewed China Airlines' A350 business class, and it's a solid product, with reverse herringbone seats.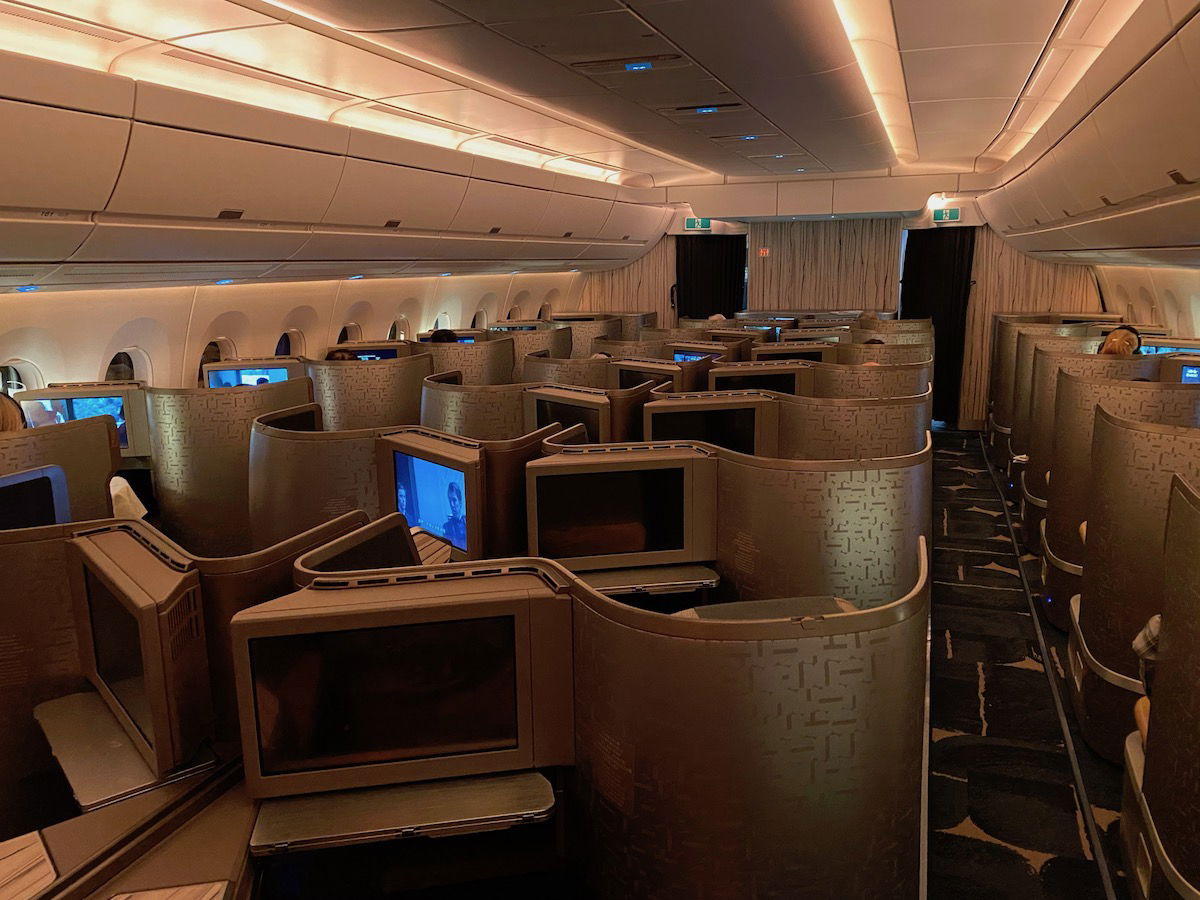 All of this Taiwan talk sure has me wanting to return to Taipei soon…
Bottom line
Taiwan's president is just wrapping up a visit to the United States, Guatemala, and Belize. It's cool to see a China Airlines A350 operating all of these interesting routes. It's also noteworthy how the A350 avoided Mexican airspace. I'm not sure if that was voluntary or if Mexico denied permission, but that sure makes you wonder.
What do you make of this China Airlines A350's mission?