Pilots in the United States are currently in incredibly high demand, and at major airlines, pilots have been able to secure huge pay raises. Unfortunately that's not the case across the board, though. At Southern Airways Express, pilots have been paid as little as $12 per hour, and have been sued when they quit. This is an interesting story, so let me explain what's going on here.
The basics of Southern Airways Express & its pilots
Southern Airways Express is a small regional airline in the United States with its headquarters in Palm Beach, Florida. The airline has operations all over the country, and many of the carrier's routes operate under the Essential Air Service program, meaning they're subsidized by the government.
Southern Airways Express operates a fleet of roughly 50 propeller aircraft, with nearly 40 of those planes being Cessna 208 Caravans, with the capacity to carry nine passengers. Let me just emphasize that this isn't a subsidiary to one of the major carriers (like American Eagle, Delta Connection, or United Express), as those airlines operate much larger regional aircraft.
The major airlines in the United States operate as Part 121 carriers, meaning that pilots need at least 1,500 hours of flight experience to land a job there. This minimum number of hours is part of the reason we have a pilot shortage, since it takes a lot of time and money to rack up those hours. Meanwhile Southern Airways Express operates as a Part 135 carrier, so pilots can start working there with just 250 hours of experience.
For the most part, the first officers are inexperienced, and would otherwise be racking up flight hours as a flight instructor, in order to reach the eventual goal of getting to 1,500 hours, and being able to work at a Part 121 carrier.
Why Southern Airways Express is suing dozens of former pilots
Southern Airways Express knows that it's hiring pilots who are desperate to rack up hours, and it pays them accordingly. Southern Airways Express' pilot pay has historically started at just $12 per hour. Eventually that pay increases to $18 per hour once pilots pass 600 hours, and then to $21 per hour once they pass 900 hours.
Not only does Southern Airways Express pay many of its starting pilots this little, but the company also makes pilots sign "training repayment agreement provisions" when they're hired. With this, the airline reserves the right to fine pilots if they quit within a year. The airline argues that this is because of the money invested in pilots for training.
To be clear, it's not like the airline is giving pilots some amazing education, and you don't even need a type rating for the planes that the airline flies. Rather the company has a basic introductory course when pilots start, and the airline then uses this agreement to prevent pilots from seeking better paying jobs at another airline within a year.
Despite signing that agreement, many pilots are quitting within that period, and the airline is following through on suing them. Southern Airways Express is said to have filed lawsuits against around 80 pilots. For what it's worth, the airline is believed to only have around 300 pilots, so that's a significant number of people being sued. The lawsuits are said to be for up to $20,000.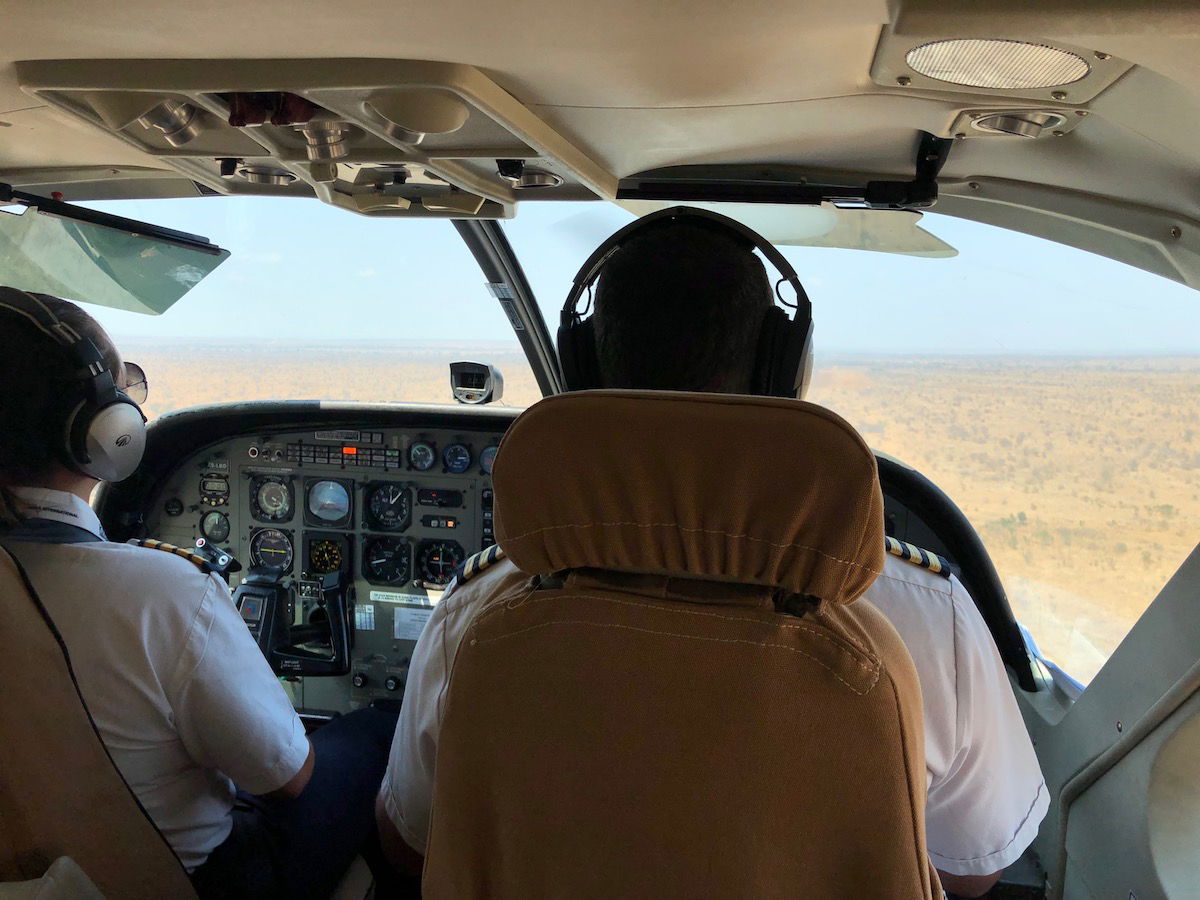 Pilots say they felt unsafe flying for Southern Airways Express
Southern Airways Express argues that pilots agreed to fly for a certain amount of time, and they should follow through on that. However, many of the pilots who quit have a different take, arguing that staying at the airline was dangerous.
The Huffington Post has a fascinating story about many of the Southern Airways Express pilots who quit and are being sued. They largely argue that they didn't feel safe at the airline, stating that they felt pressured to fly in poor weather and with inoperable autopilot systems, that the airline had substandard deicing equipment, that managers discouraged pilots from flagging maintenance issues and would argue with them over whether it was safe to fly, and that pilots were afraid to raise safety concerned because they could be fired and then indebted to the airline.
As one former Southern Airways Express pilot explains:
"There's a lot of pressure to get passengers where they're going, in potentially questionable weather or with questionable maintenance. People are pressured to go, and they don't have the experience you'd find on larger jet flight decks."
Another former Southern Airways Express pilot said he ran out of money while working for the airline, and told a manager he was broke and could no longer afford to get to work at his base in Arkansas. The company terminated him and sued him, with the company stating that "failure to report for work is certainly a reason for termination."
Another pilot accepted a job as a captain, since he had enough flight hours for that, which was supposed to come with pay of $55 per hour. However, after training, he was told that he wasn't ready, so he was instead forced to start as a first officer, being paid $21 per hour.
He quit, saying that he couldn't afford to live on $21 per hour when he was hired with the promise of making a lot more. The airline told him that "I hope you understand that you signed a training contract," and that "HR will notify you of the money that is immediately owed back to Southern. Good luck to you!" He was then sued for $10,000.
Southern Airways Express CEO Stan Little has disputed these allegations:
The company has maintained that it has little choice but to pursue the claims in court, citing a pilot shortage that has led higher-paying airlines to poach workers. He called the counter-lawsuit "a blatant attempt to politicize a simple and clear debt collection case."

Little said Southern has produced "hundreds of new pilots over many years, and the program works only when both sides hold up their end of the bargain." He compared the pilots to students who receive a two-year paid scholarship under the agreement they will stay at the university as a teaching assistant for a year after graduating.

"Now imagine the student attaining his degree and immediately leaving (and defaming the school who gave him the degree)," Little said. "No one would fault the school that offered the scholarship and the education for asking to be repaid."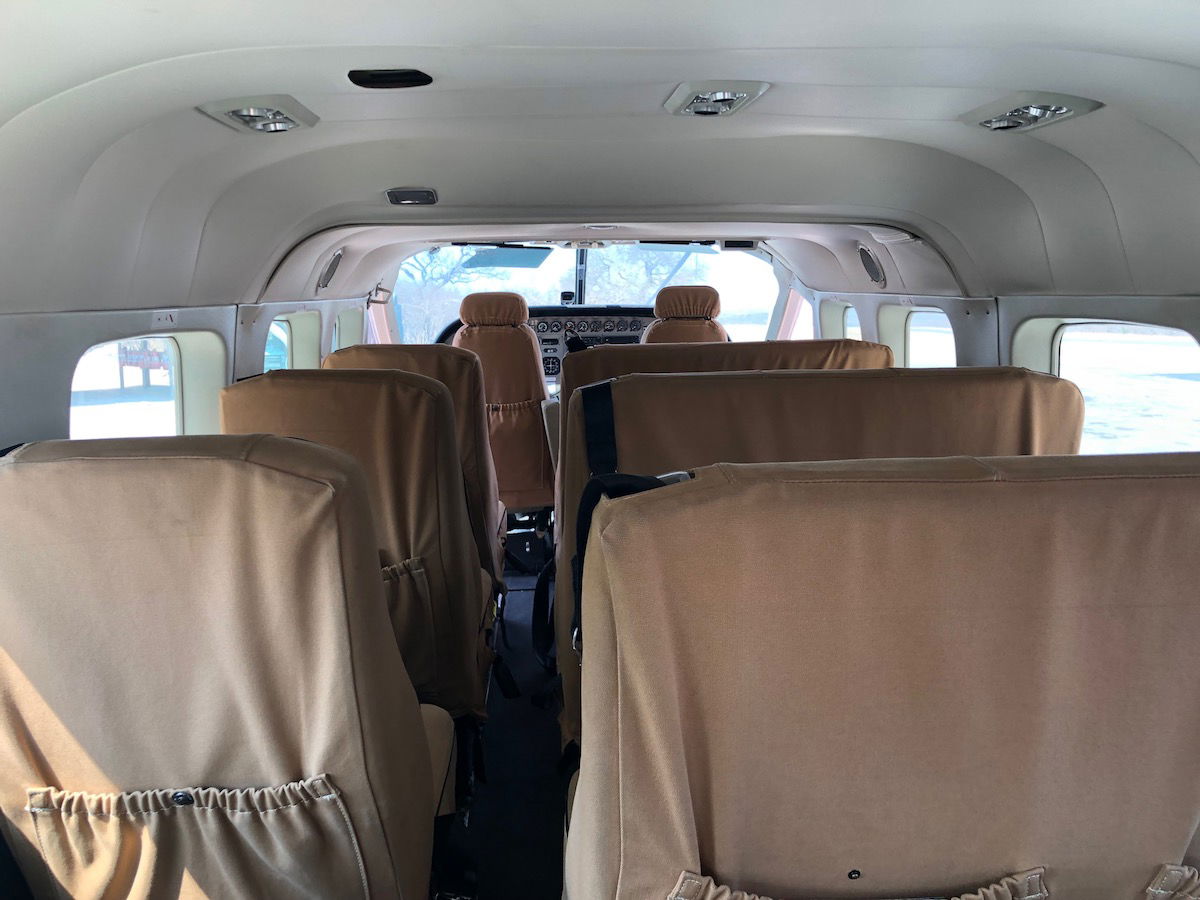 Bottom line
Southern Airways Express is suing dozens of former pilots who quit. The airline pays pilots a starting amount of as little $12 per hour, and also makes them sign a contract, agreeing that they'll stick around for a year. Dozens of pilots quit, arguing that they didn't feel safe at the airline, and in turn, the airline has sued them for up to $20,000.
This is just a really messy situation. On the one hand, I can appreciate that many pilots agreed to these terms, and also that it has long been the case that pilots struggle until they can get to the 1,500 hour requirement to work at a major airline.
On the other hand, this whole thing leaves a really bad taste in my mouth. Do you really want to put your life in the hands of pilots who are basically being exploited, and can't reasonably afford to pay their bills? Pilots can't live on the money that the airline is paying them, and management basically telling pilots "stop being poor" isn't a good look either.
Unfortunately this is one of the major downsides to the 1,500 hour rule, which has long seemed nonsensical to me. European airlines have safety records that are just as good as airlines in the United States, but you have pilots in the cockpits of big jets with way less experience than that. But unfortunately even pilot unions in the United States support the 1,500 hour rule, since it gives them more leverage to negotiate higher pay. And that's also why you see people on the bottom end of the industry being exploited like this.
What do you make of this Southern Airways Express pilot situation?