We've seen some airlines start to require vaccination among employees, and now one major airport in the United States has added a similar requirement.
SFO's new employee vaccine requirement
San Francisco International Airport (SFO) has announced that each tenant and on-site contractor must immediately require all on-site personnel to be fully vaccinated. On-site personnel includes anyone whose primary duties are performed on airport property, and/or who require an airport ID badge to perform duties. For these purposes, airline crew members aren't considered to be on-site personnel.
Exceptions to this requirement can only be granted for medical disabilities or sincerely held religious beliefs, and those employees granted exceptions must get a molecular coronavirus test on a weekly basis.
As it's described, this new policy is being introduced because the airport is preparing for business to return to pre-pandemic levels, and the airport has the obligation to assure it's safe for the traveling public and individuals who work there. Furthermore, the vaccine requirement is supposed to help with maintaining continuous and efficient operations.
The airport is introducing this new policy fairly quickly:
By October 1, 2021, tenants and contractors will have to share with the airport the number of fully vaccinated on-site personnel, the number of partially vaccinated on-site personnel, and the number of exemptions granted
By December 1, 2021, all on-site personnel must either be fully vaccinated or have an exemption
The airport is making getting vaccinated easy, as the SFO Medical Clinic offers the single dose Johnson & Johnson vaccine.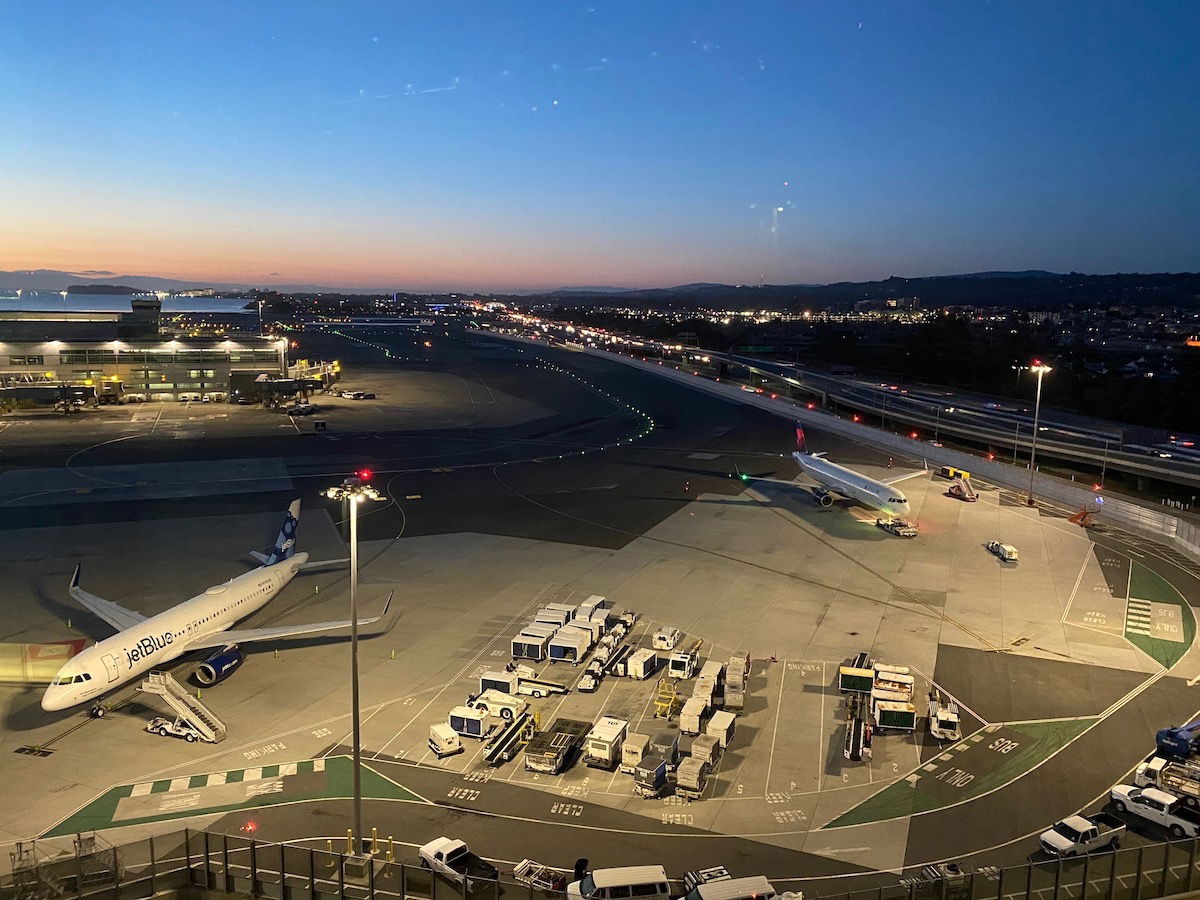 How will exemptions be issued?
It's interesting to see how the airport is recommending determining eligibility for an exemption. Tenants and contractors have to manage the review, accommodation, and exemption process through their own internal protocols and procedures, and are told to consult with their own legal counsel before approving or denying an employee's request.
When it comes to religious exemptions for getting vaccinated, here's what the airport says:
To qualify for a religious exemption from the health order's vaccination requirement, an employee must demonstrate:

— the employee has a sincerely held belief that prohibits them from receiving the
vaccination, and
— that belief is religious rather than secular or scientific.

Employees may make a request for exemption verbally or in writing. And an employer may request its employee supply additional written information about the claimed belief. The SFDPH health order also requires employees to state that they are making their request under penalty of perjury.
When it comes to medical exemptions for getting vaccinated, here's what the airport says:
A list of recognized conditions that prevent someone from receiving the COVID-19 vaccine is available, and includes:

— Documented history of severe allergic reaction to one or more ingredients of all the COVID-19 vaccines available in the U.S.; or
— Documented history of severe or immediate-type hypersensitivity allergic reaction to a COVID-19 vaccine, along with a reason why the individual cannot be vaccinated with one of the other available vaccines.

If an employee believes they have a qualifying condition, they must provide their employer (or the business where they are working) with a signed statement from a physician, nurse practitioner, or other licensed medical professional practicing under the license of a physician stating that the individual qualifies for the exemption. The statement should not reveal any underlying medical condition or disability.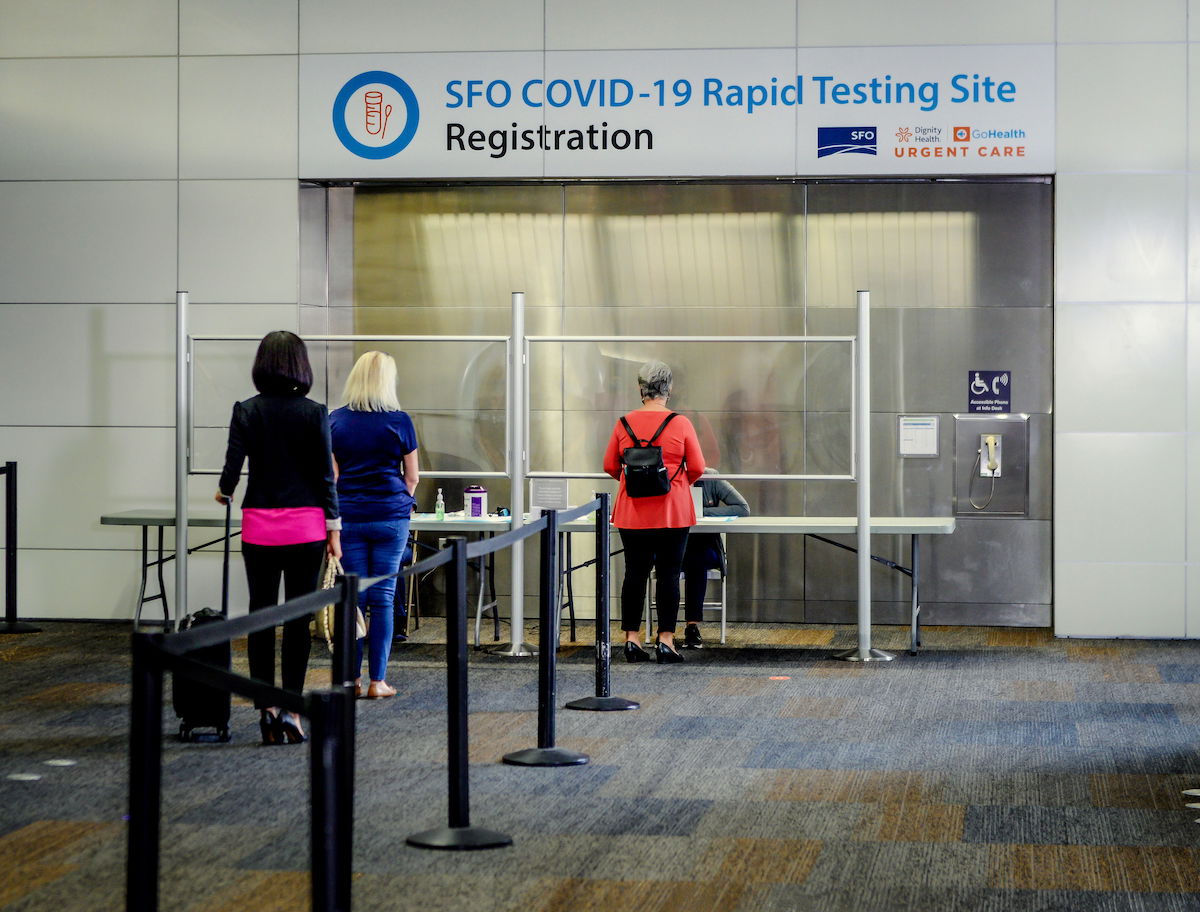 Bottom line
San Francisco International Airport will become the first major airport in the country to introduce a vaccine mandate for all employees. This includes virtually anyone working on-site, so that does include airline ground employees (gate agents, rampers, etc.), but doesn't include airline inflight crews.
San Francisco is one of the most highly vaccinated major cities in the United States, so it's not surprising to see such a policy being introduced by the city's airport. It'll be interesting to see if other airports match. If other airports match, I'd guess that they'll be in cities that have very high vaccination rates, given the general politics at play.
Do you think other airlines will introduce a similar requirement?