Dutch low cost carrier Transavia had a pretty eventful day yesterday, after a stowaway passenger caused two diversions.
Transavia flight to Malaga diverts to Madrid
On Monday, October 3, 2022, a Russian woman managed to sneak onto a Transavia flight at Rotterdam Airport (RTM) without a ticket.
According to reports, the woman came up to the security checkpoint without a ticket, and then pressed an emergency button. Amid all the chaos, she managed to sneak through security, and then also managed to board the nearest flight without anyone (initially) catching on.
As it turned out, the flight she had boarded was Transavia flight HV5023, a Boeing 737-700 scheduled to operate to Malaga (AGP). The flight somehow departed before authorities figured out she had boarded this flight, and it even took off.
At some point during the flight, the crew was made aware that the woman who breached the security checkpoint was likely on this flight, so the plane diverted to Madrid (MAD). That flight took just over two hours.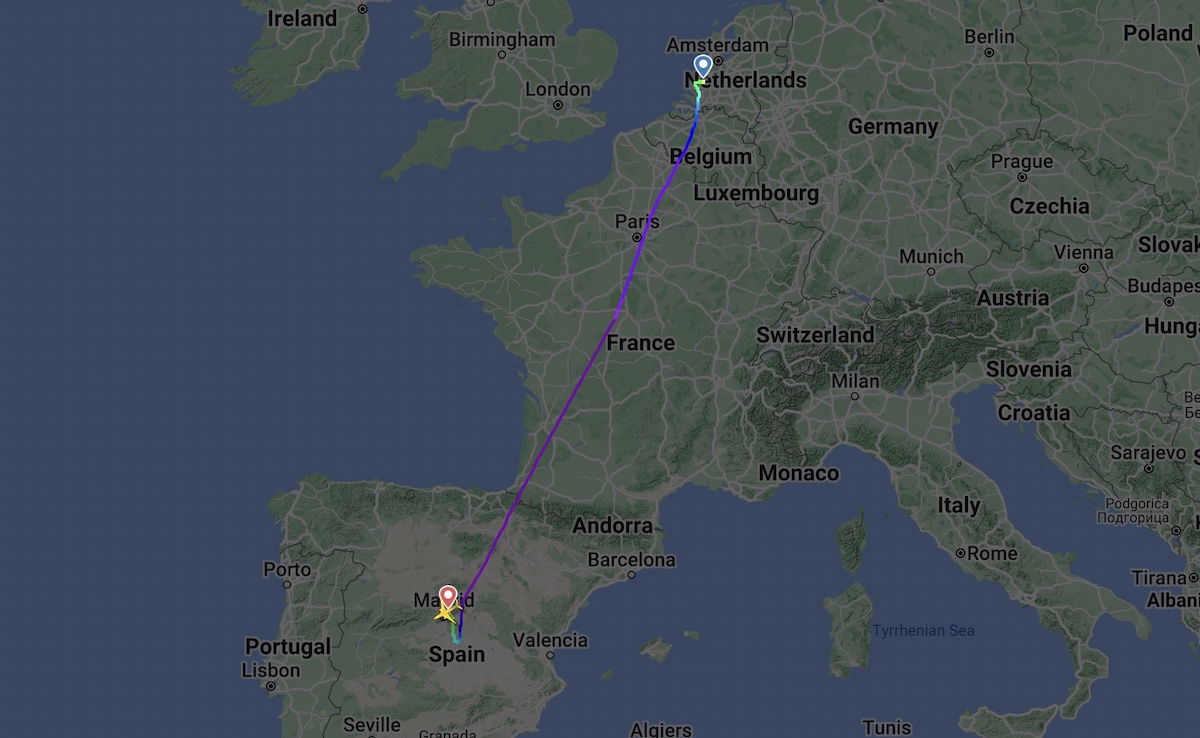 Once in Madrid, Spanish authorities questioned the woman, and also inspected the plane to make sure there were no items onboard that hadn't been screened. This is also the point at which passengers were made aware of the situation.
The plane ended up spending roughly 3.5 hours on the ground in Madrid, before operating the 49-minute flight to Malaga. Passengers ended up arriving at their destination around four hours late.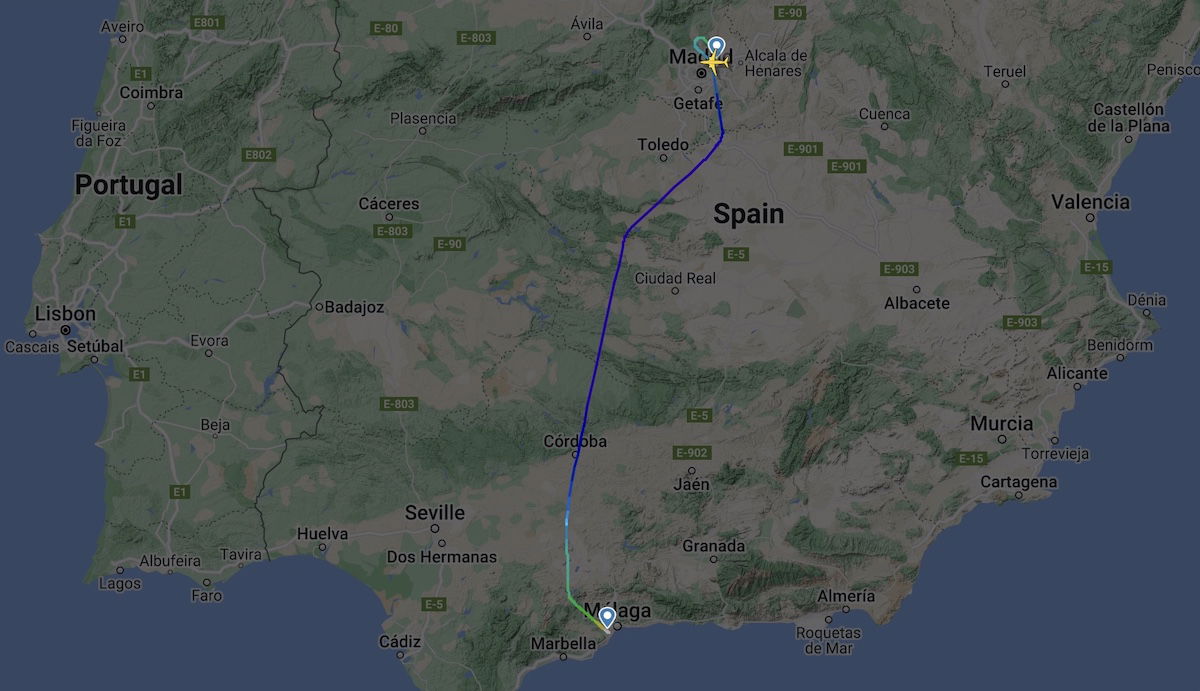 Transavia flight to Faro diverts to Bordeaux
The Transavia flight from Rotterdam to Malaga wasn't the only one that diverted. Initially authorities didn't know which flight the woman had boarded, and it was also believed she might be on Transavia flight HV6093 to Faro (FAO).
The pilots were told that a stowaway might be on this flight, so they made the decision to divert to Bordeaux. Apparently quite far into the descent it was determined that the woman wasn't actually on this flight, but the decision was made to divert anyway. As a Transavia spokesperson describes this:
"We initially received information from the Marechaussee that there would be a passenger on that flight who did not belong there. That is why that plane was preparing for a stopover in Bordeaux. When it turned out that it was another flight, that landing had already progressed so far that it was eventually made. But now the plane has landed in Faro."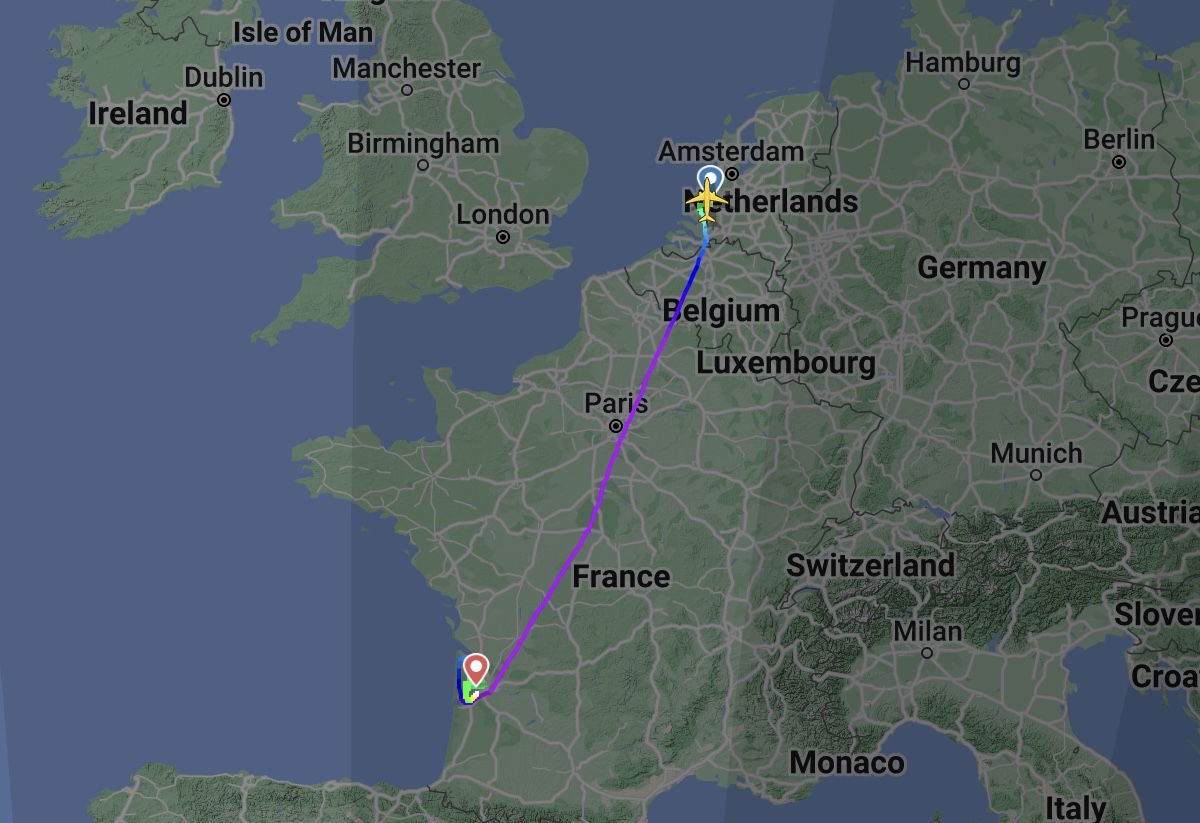 This flight only ended up spending around an hour on the ground in Bordeaux, before continuing on the 90-minute flight to Faro. It arrived at its destination around 80 minutes late.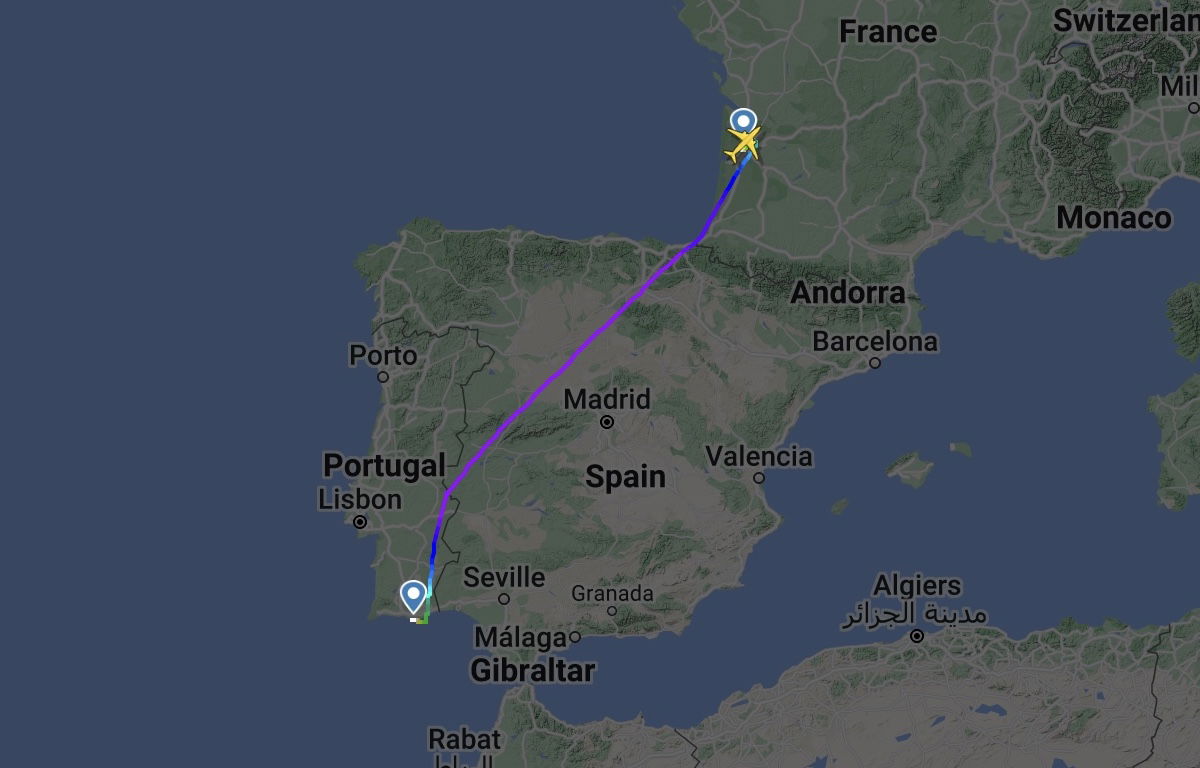 What a mess of a situation
For all the effort allegedly put into security and making sure the right people board the right planes, it sure seems like a lot went wrong here:
Someone managed to get through security and board a plane by pressing an emergency button, without being noticed?!
You'd think flights would stay on the ground after such a security breach until it can be investigated, but in this case the flight with the stowaway took off
It was then a long time after takeoff before it was discovered this stowaway was on board — what was the point of even diverting when the plane was only marginally further from its intended destination?
Then another Transavia flight diverted as well, because authorities weren't even initially sure which flight this stowaway was on
I'm not suggesting there's a single party at fault here, but this seems like a pretty huge and disorganized mess to me.
Bottom line
A woman managed to sneak on a Transavia flight yesterday after pressing the emergency button at Rotterdam Airport. This caused two separate diversions, with one being the actual flight the traveler was on. While the stowaway ultimately didn't get away with it, it's still kind of unbelievable how easily she managed to sneak onto a flight.
What do you make of this incident at Rotterdam Airport?
(Tip of the hat to @WilliamvdHoorn)