Qatar Airways has today showed off the snazzy new plane that its subsidiary will be taking delivery of next year. If only there were an easy way to redeem miles for a flight on this. 😉
Qatar Airways has a private jet subsidiary
Perhaps some context is valuable first. While American Airlines has a subsidiary flying regional jets, Qatar Airways has a subsidiary flying private jets (naturally). Specifically, Qatar Executive is Qatar Airways' private jet charter division. With this, the airline can offer worldwide charter services with a wholly-owned business jet fleet.
The Qatar Executive fleet currently consists of 19 aircraft, including Bombardier and Gulfstream jets. The division will continue to grow over time, as Qatar Executive has 28 more planes on order, most of which are to be delivered in the next couple of years.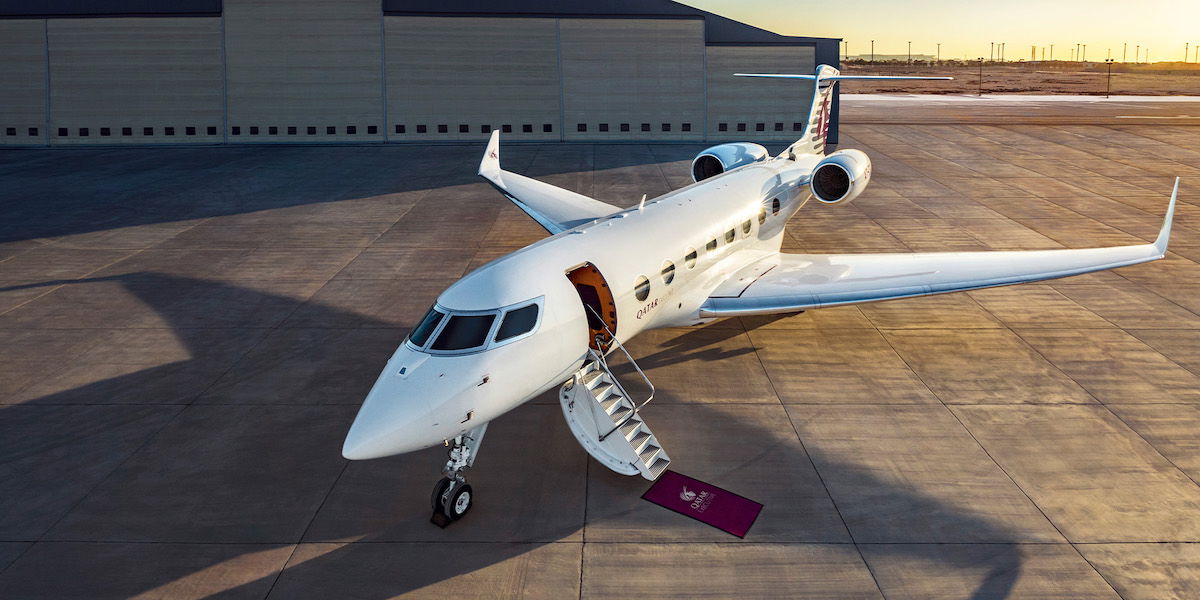 Qatar Executive has quite a few firsts — it was the world's first commercial service operator of the Gulfstream G500, it's the largest commercial operator of the Gulfstream G650ER, and soon Qatar Executive will be the launch customer for the Gulfstream G700.
Qatar Executive has seen huge growth during the pandemic — average monthly block hours reserved grew by 76% year-over-year, with booking inquiries increasing by more than 100%.
Note that the Qatar Executive fleet is separate from the Qatar Amiri fleet, which includes everything from Boeing 747-8s to A340-300s. This is typically used by the royal family and other government officials.
Qatar Executive has 10 Gulfsteam G700s on order
Qatar Executive has 10 Gulfstream G700s on order, expected to be delivered starting in 2022. Today the G700 touched down in Qatar for the first time, as part of a demonstration flight by Gulfstream, honoring Qatar Executive as the launch customer.
What makes the Gulfstream G700 special?
The plane has an incredible range of 7,500 nautical miles at Mach 0.85, or a range of 6,400 nautical miles at Mach 0.90
With its speed, the Gulfstream G700 could fly from Doha to New York in 12 hours, significantly faster than modern airliners
The plane is equipped with Rolls-Royce 700 engines and an advanced high-speed wing design, which allows these record speeds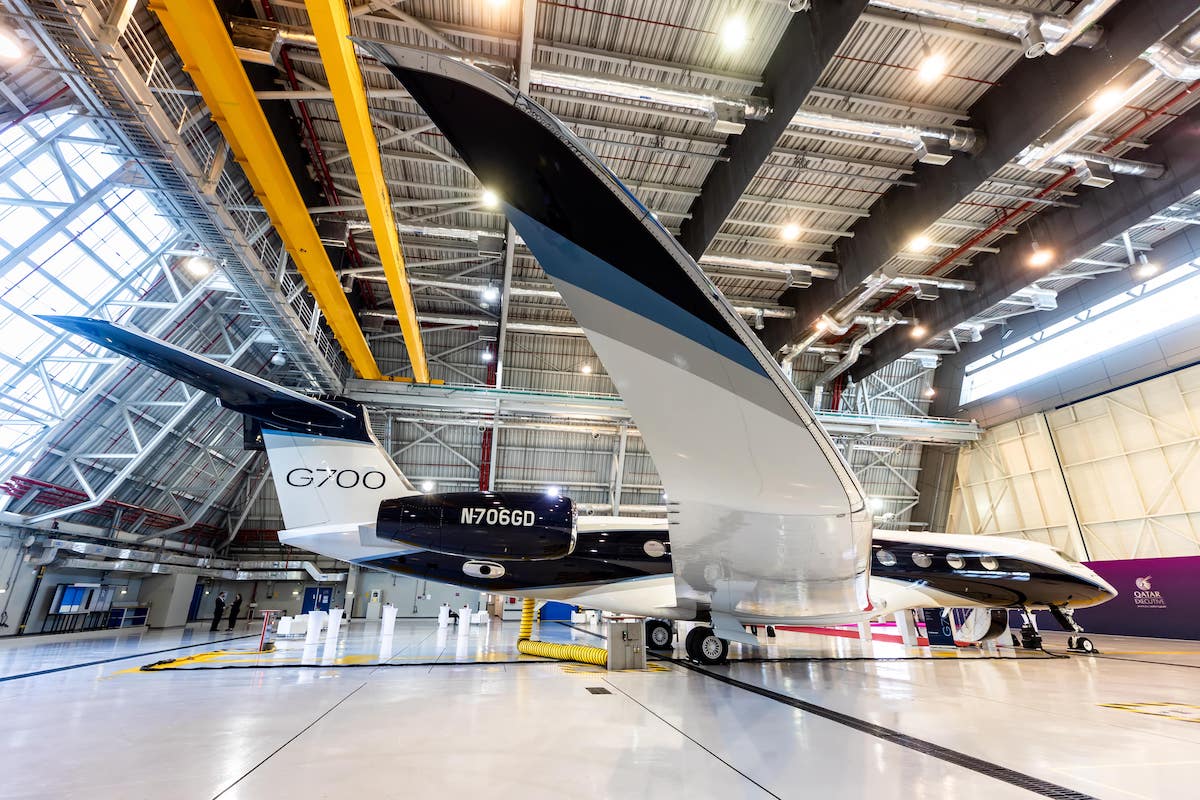 As far as the cabin itself goes, the Gulfstream G700 can be configured in different ways, and can have up to five different living areas, with seating for up to 19 passengers, and sleeping for up to 13 passengers.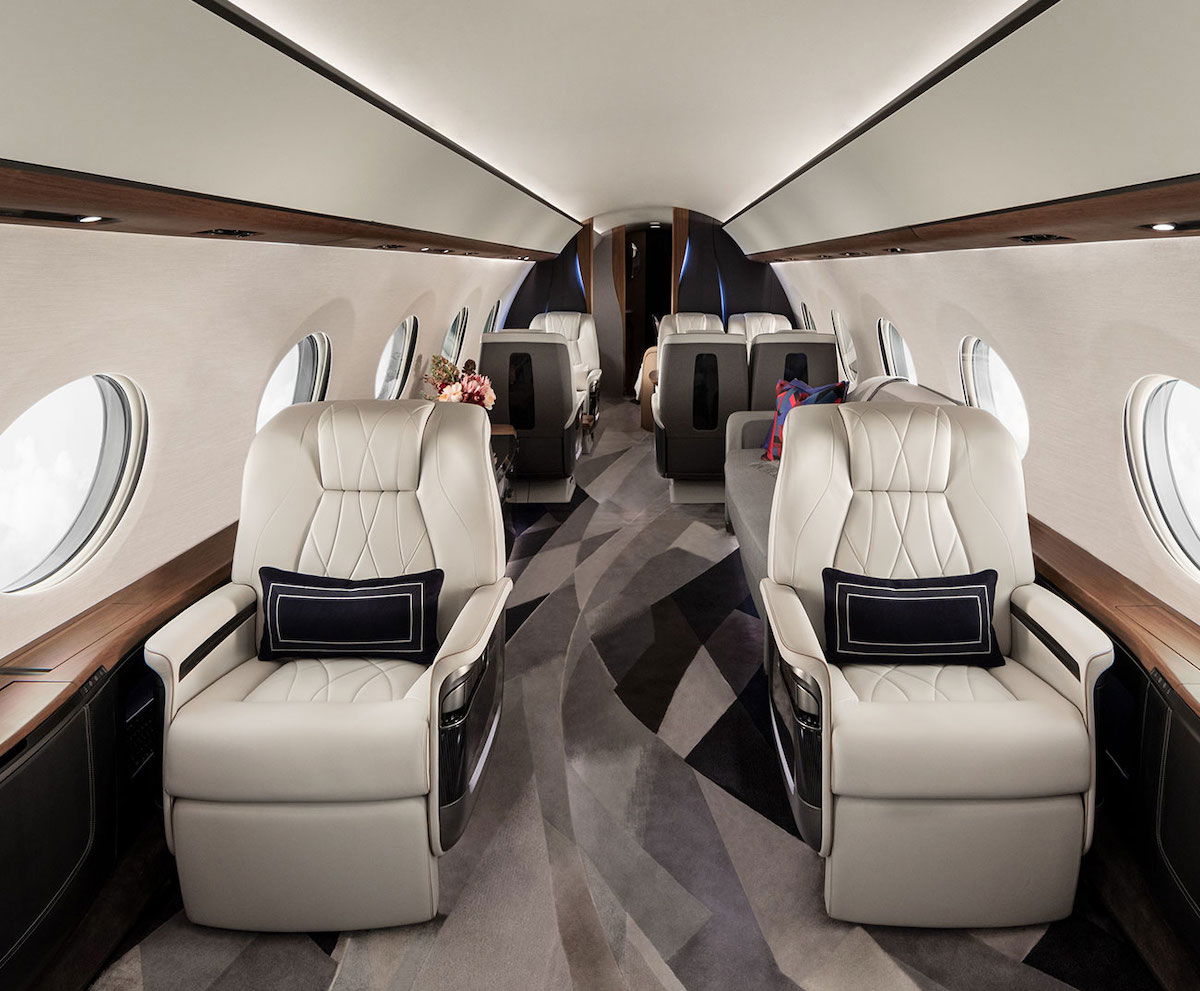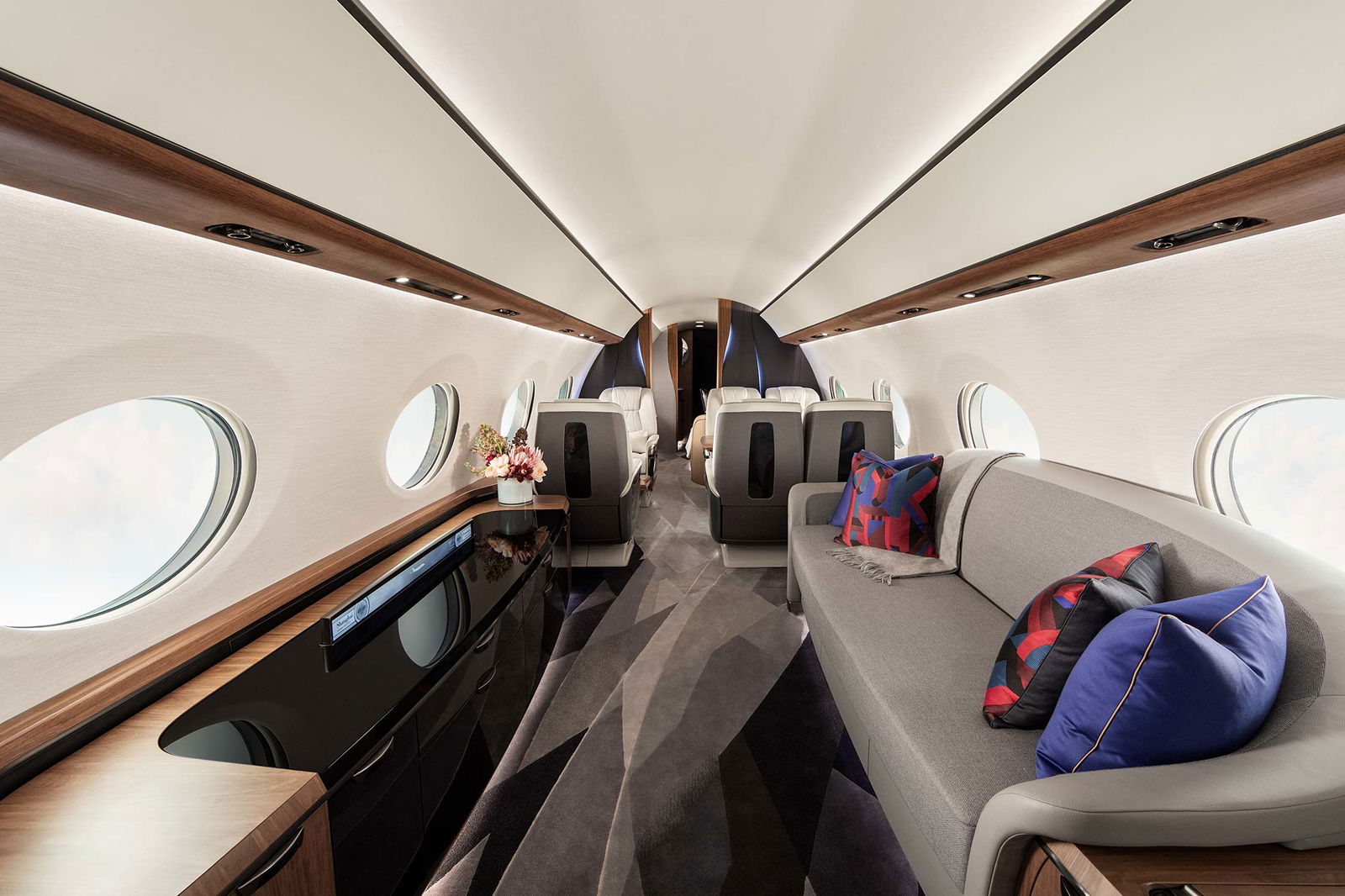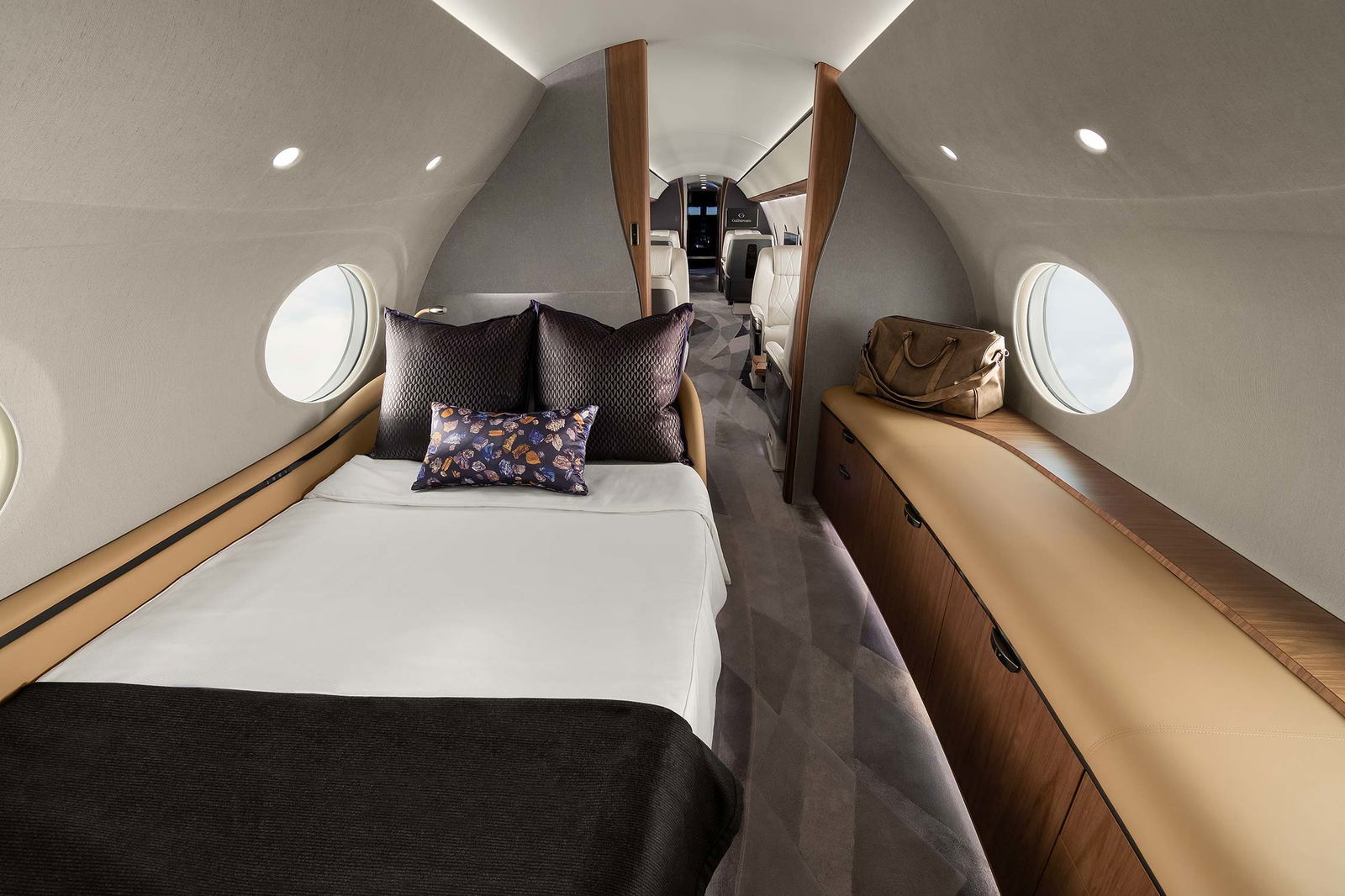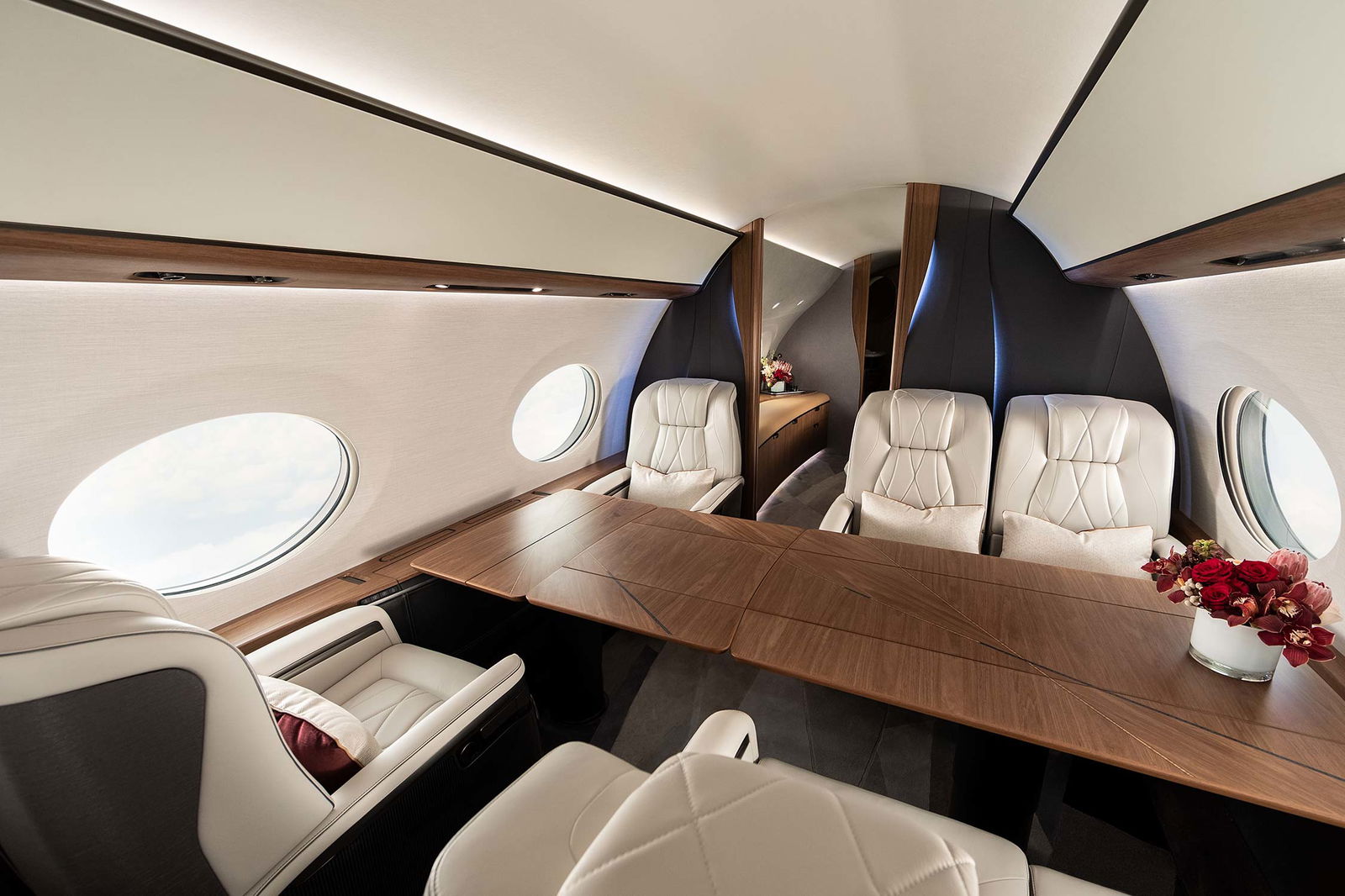 There are a variety of configuration options, depending on what you're going for. There's a configuration with four living areas, which can seat 19 passengers and sleep up to nine passengers. The main benefit of this configuration is that it has a crew compartment.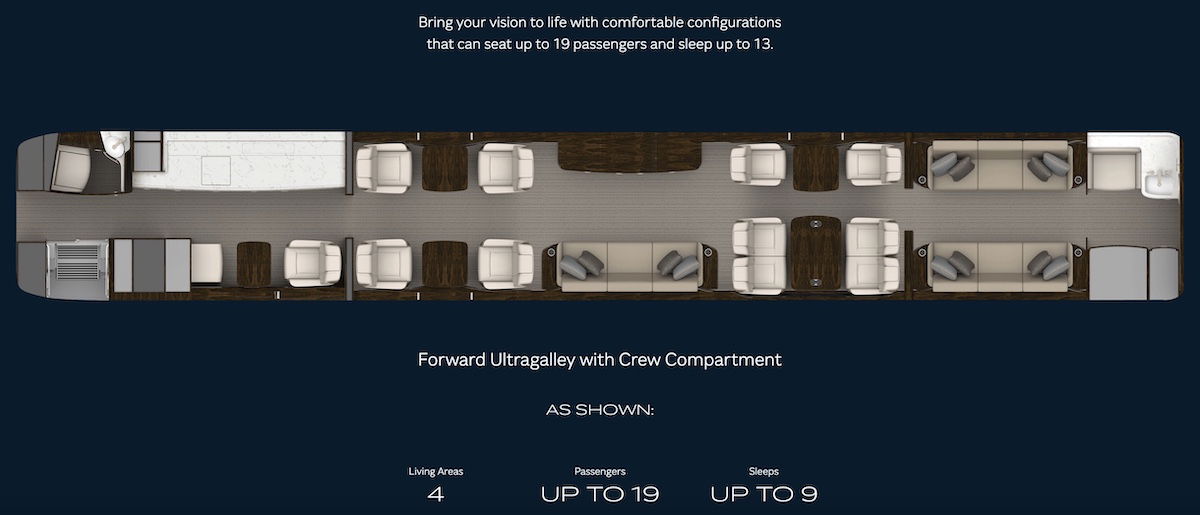 Then there's a layout with five living areas that can seat up to 18 passengers and sleep up to nine passengers, and this configuration features a proper bed. However, it doesn't seem to feature a crew rest. To those who know more about private jets than I do, any clue what happens there — do the pilots just stay in the cockpit the entire flight and sit upright while "resting," is there simply no rest, or…?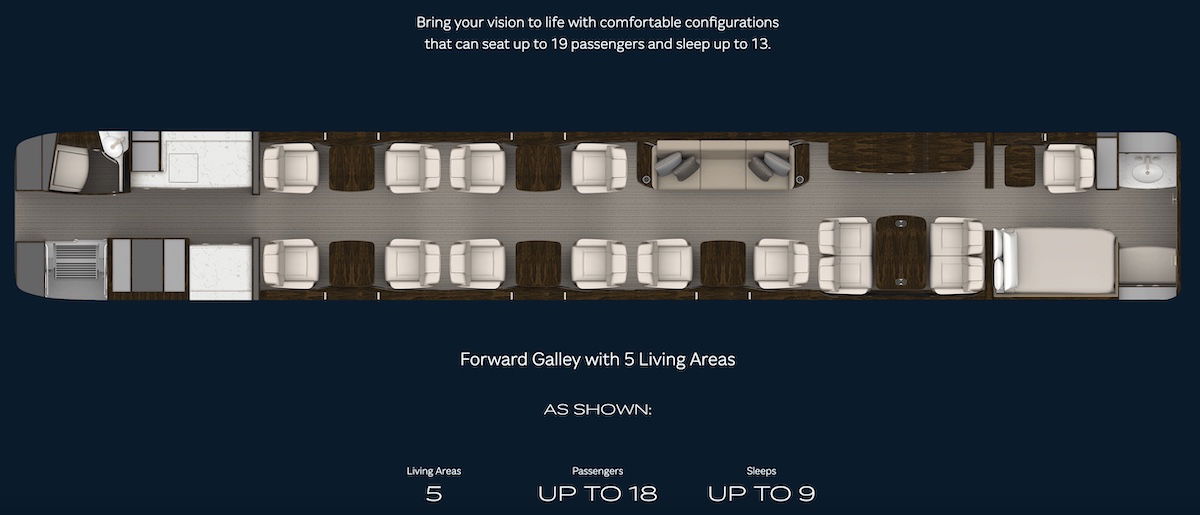 Then there's a configuration that seats up to 13 passengers and sleeps up to eight passengers, which ultimately seems to be the most comfortable. Best I can tell, it looks like this configuration has a full bathroom with a shower, while the other configurations don't have a shower (someone correct me if I'm wrong).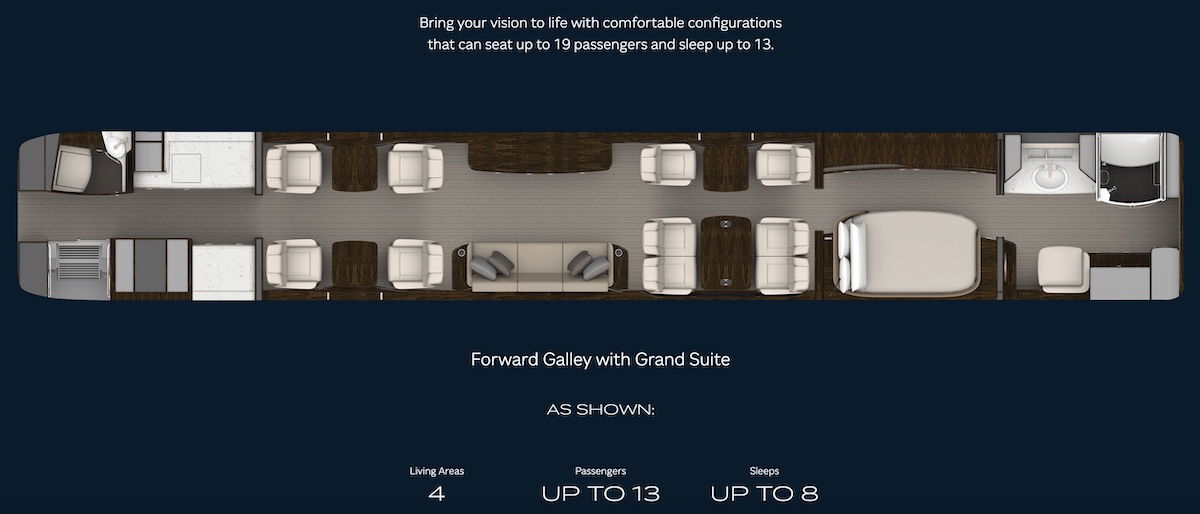 I'm curious which layout Qatar Executive selects.
Here's how Qatar Airways Group CEO, Akbar Al Baker, describes this plane:
"We take great pride in the expansion of Qatar Executive throughout the ongoing pandemic. The arrival of the Gulfstream G700 in Doha emphasises our position as one of the leading business jet aircraft service provider in the Middle East and around the world. As the global launch customer for this technologically-advanced jet, we look forward to welcoming the G700 into Qatar Executive's fleet in 2022 and continuing to set new standards in air travel for years to come."
Bottom line
The Qatar Executive fleet will soon be taken to the next level, thanks to the Gulfstream G700. The plane is incredibly fast and long range, and can operate ultra long haul flights faster than many modern airliners can. While I don't often cover private jets on the blog, I do enjoy keeping up with what Qatar Airways is doing, and the Qatar Executive fleet is a part of that.
What do you make of Qatar Executive's Gulfstream G700s?