Qantas has just announced a multi-million dollar investment in its catering, with plans to bring new dishes both onboard flights and to lounges.
Qantas makes catering improvements
Qantas is promising a bigger and better inflight and lounge dining experience across its regional, domestic, and international network. The airline is rolling out menu improvements as of this month, with a focus on using high-quality ingredients from Australian producers.
Qantas claims that this is the single biggest investment in inflight and lounge dining in a decade. Qantas overhauled its domestic economy menus in October 2022, offering more variety and catering to several dietary requirements, including a vegetarian option for all meals.
The new menus have begun rolling out on domestic flights, and will launch on international flights as of March 29, 2023, coinciding with the launch of the autumn menu.
Here's how Markus Svensson, Qantas' Chief Customer Officer, describes these changes:
"Premium food and wine is one of the top three reasons our customers choose to fly with Qantas, so this significant boost means we will be able further our efforts to deliver a world-class experience in the sky. We are proud to work with established and emerging Australian food and wine producers to offer the best possible dining experience to our customers."
Here's how Neil Perry, Qantas' Creative Director of Food, Beverage, and Service, describes these changes:
"We are spoilt for choice in Australia when it comes to being able to source top quality food from fantastic Australian producers, and together with generous servings and great service, these are the key ingredients to creating an enjoyable meal. Over time, it's been fantastic to see a broader curiosity around international cuisines and plant-based dining, which has allowed us to become more adventurous with our menus."
What Qantas meal changes travelers can expect
What changes should Qantas travelers expect? Let me just share what Qantas is highlighting about the changes, broken down by product type.
For international first class, Qantas is promising:
Additional investment in premium produce with new dishes including Calvisius Caviar on Buckwheat Blinis with Pepe Saya Crème Fraiche, Queensland Spanner Crab and Sweet Pork Salad with Green Mango, Cashews and Nam Jim Dressing, Crumbed Margra Lamb Cutlets with Lemon Myrtle Celeriac Puree, Seared Glacier 51 Toothfish with Saffron Sauce, Steamed Potatoes and Braised Fennel, and Riverine Beef fillet with Green Beans and Rosemary Roasted Potatoes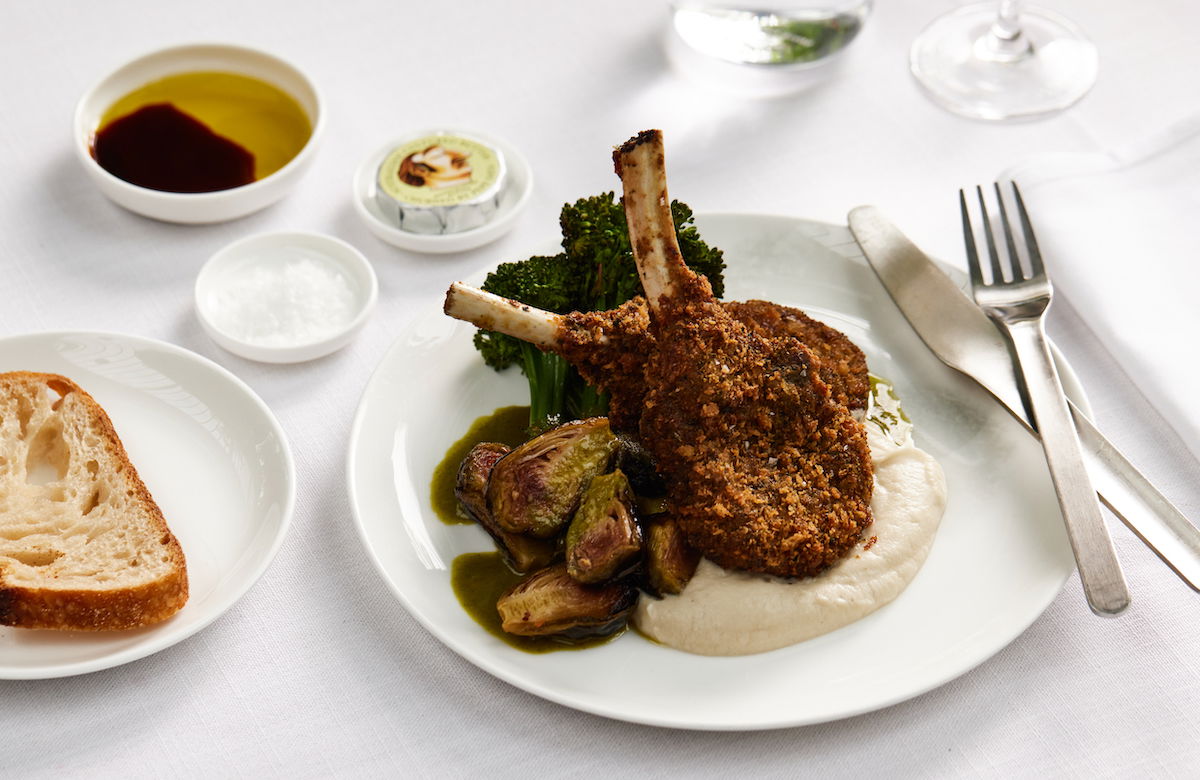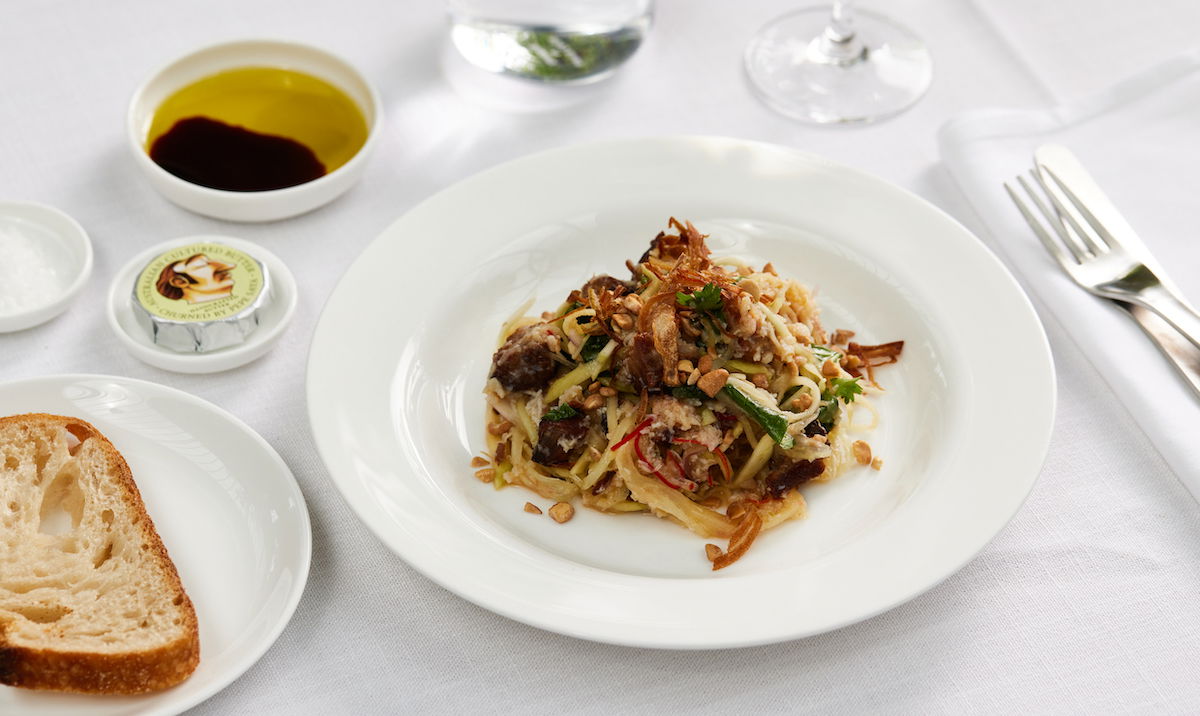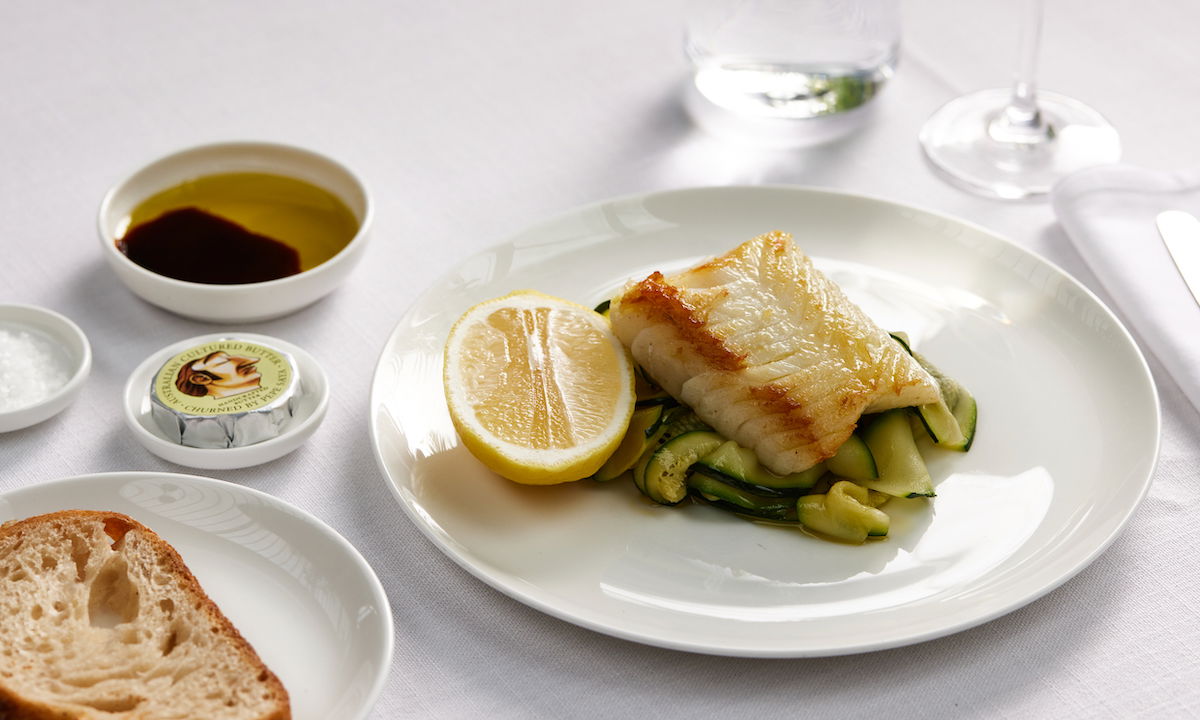 For international business class, Qantas is promising:
Additional investment in premium produce with new dishes including Seared Grasslands Beef Fillet with Café de Paris Butter, Bannockburn Free-range chicken Kyiv and Seared Snapper with Black Bean Sauce, Seasonal Greens and Salted Chilli
More substantial second meal on long flights between Australia and Asia in Business and Economy. Business dishes include a Crumbed Snapper Roll with Pickled Cabbage and Tartare sauce, and Stir-fried Noodles with Wombok, Cucumber, Sesame and Chilli Oil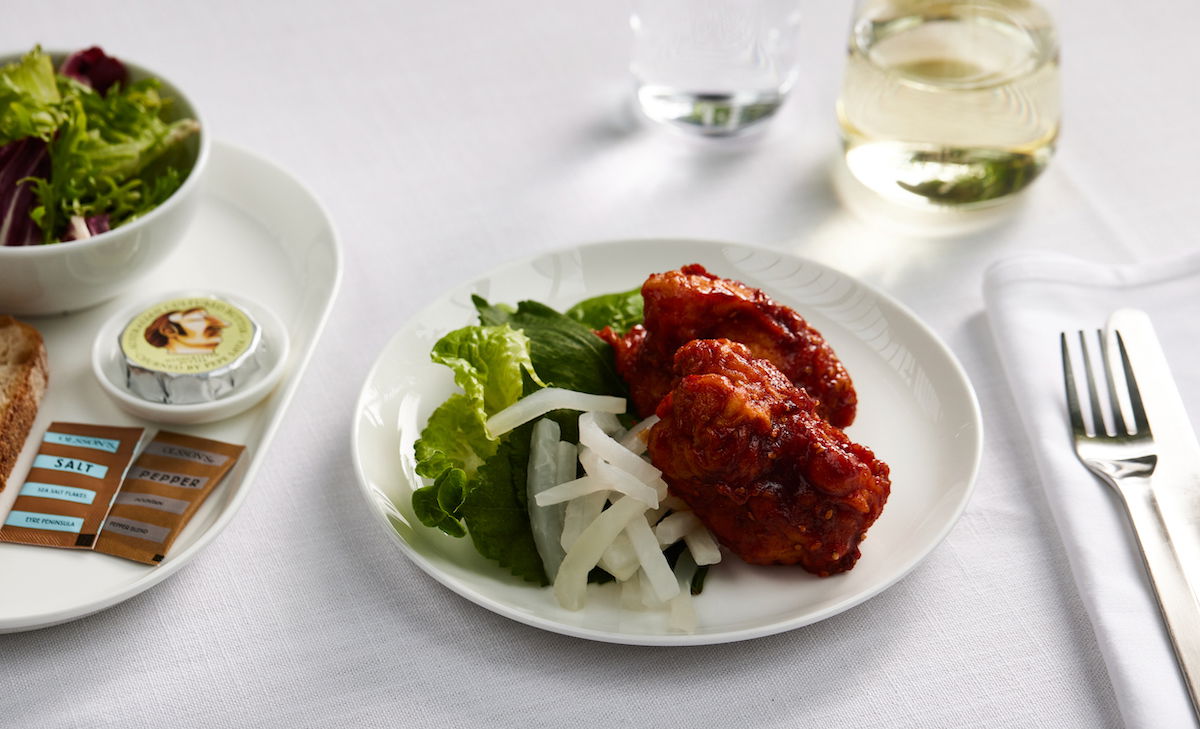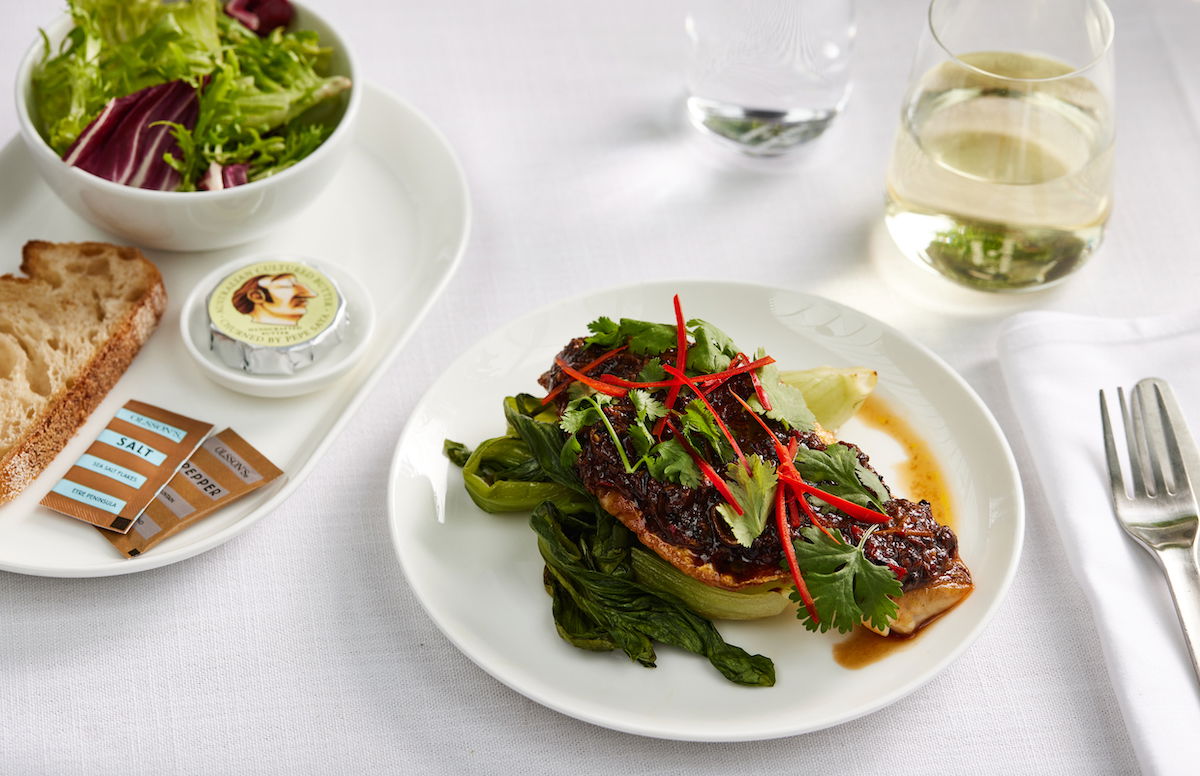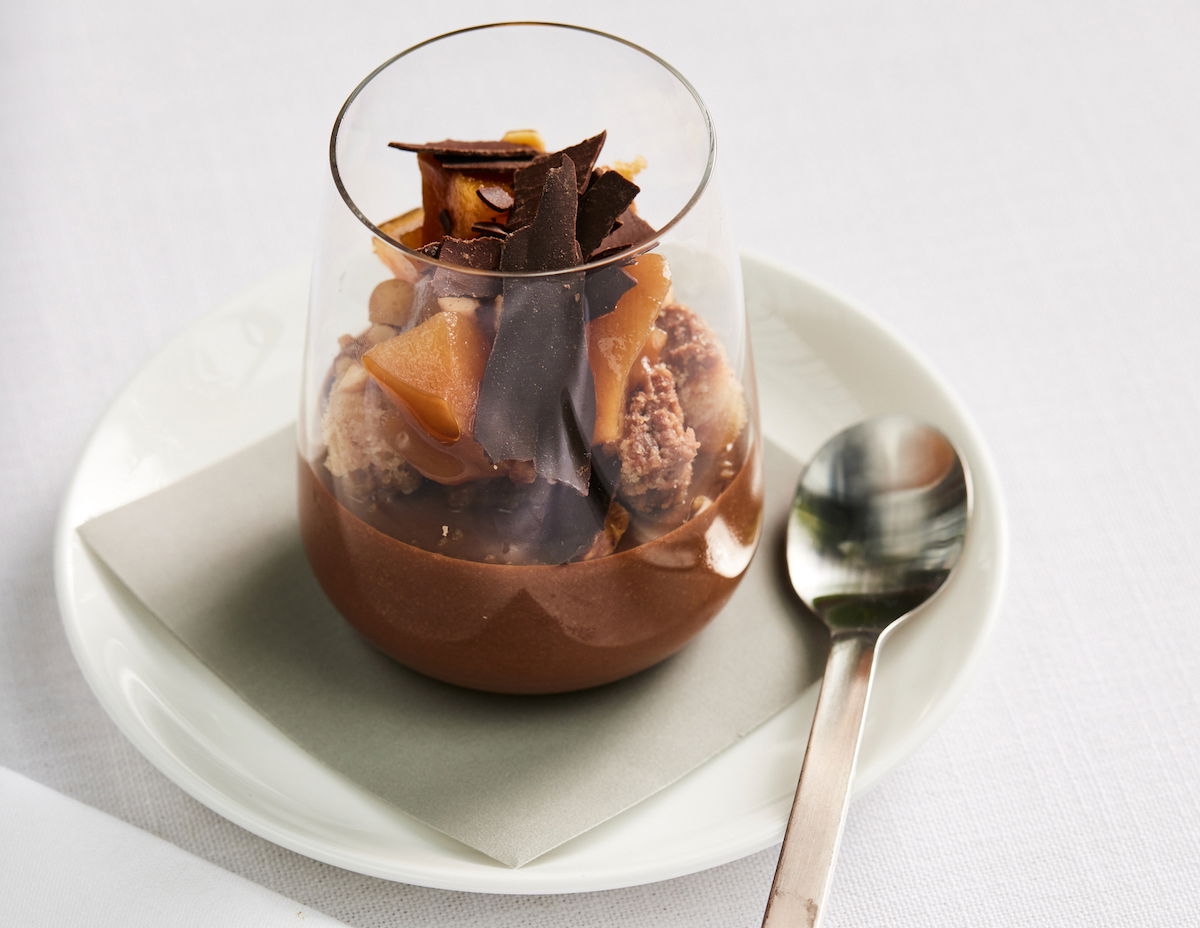 For international premium economy, Qantas is promising:
New dishes include Salmon with Tomato Fennel Sauce, Red Quinoa and Brown Rice, and Braised Lamb Shank with Red Wine Mushroom Sauce and Potato Puree
Introduction of a starter salad, as well as an ice-cream service on all flights
For international economy, Qantas is promising:
New dishes in Economy with premium quality ingredients including Cajun Prawns with Spiced Rice, Korean Chilli and Garlic Chicken with Kimchi and Black Pepper Beef with Oyster Mushrooms
New second meal dishes on long flights between Australia and Asia include Chicken Fried Rice, and Sage and Lemon ravioli with Kale and Napolitana sauce
For domestic flights, Qantas is promising:
A continuation of the new domestic Economy menu that launched in October 2022, offering more choice across the network including vegetarian options
An increased range of lighter options in Business including Ploughman's and Cheese plates featuring a selection of cheese, Free-range Chicken and Pistachio Terrine, Charcuterie and accompaniments along with Chicken and Corn soup with Dill and Green Pea soup with Mint
The addition of starter salads in Business on long flights, which include Grilled Prawns with Asian slaw and Edamame and Tasmanian Smoked Salmon with Kale and Sweet Potato salad
Premium snacks in Business from Koko Black, Brookfarm and Carman's
Return of pre-take off water and juice in Business on long domestic flights
For lounges, Qantas is promising:
Return of premium cakes such as Decadent Chocolate Ganache cake
Enhanced plate of the day including Steamed Blue Eye with Pickled Daikon, Sesame and Shiso Vinaigrette, and Eight-hour Beef Brisket with Potato Puree, Tarragon and Shallot Butter in International First Lounges
The International Business Lounges will offer plates of Fresh Ricotta and Crisp Pancetta with Roasted Cherry Tomatoes and Sourdough, and Beef, Bacon and Dark Ale Pies
Ice cream served in Qantas Clubs and international and domestic Business Lounges
Bottom line
It's always nice to see airlines investing in their inflight product, so this is a positive development from Qantas. The airline claims that this is its largest investment in catering in a decade. As you can tell, we're seeing a lot of minor changes, but hopefully they add up to a significantly improved experience.
In fairness, I would approach this with a certain level of skepticism, and wouldn't expect this to be life changing. That's true just about any time that an airline announces some big catering initiative.
What do you make of Qantas' catering changes?