In the past couple of years we've seen a strong recovery in leisure travel demand. Unfortunately not all cities have benefited equally from that, with San Francisco probably being the major US city in the toughest spot. Here's the clearest example of that…
Park Hotels & Resorts stops paying loan for San Francisco hotels
Park Hotels & Resorts is a Virginia-based investment firm that owns roughly 50 hotels. In San Francisco, the company owns the 1,921-room Hilton San Francisco Union Square (the biggest hotel in the city) and the 1,024-room Parc 55 San Francisco (the fourth biggest hotel in the city). Together, the two hotels have roughly 9% of San Francisco's hotel room inventory.
The company has announced that as of June 2023, it has ceased making payments toward a $725 million loan that's scheduled to mature in November 2023, which is secured by these two properties. The company intends to work in good faith with loan officers to determine the most effective path forward, which is expected to result in the removal of these hotels from its portfolio.
The hotels continue to remain open. The properties will probably be sold at a huge discount, and may continue to operate as their existing brands in the future. Only time will tell.
As Park Hotels & Resorts CEO Thomas Baltimore describes this decision:
"This past week we made the very difficult, but necessary decision to stop debt service payments on our San Francisco CMBS loan. After much thought and consideration, we believe it is in the best interest for Park's stockholders to materially reduce our current exposure to the San Francisco market. Now more than ever, we believe San Francisco's path to recovery remains clouded and elongated by major challenges – both old and new: record high office vacancy; concerns over street conditions; lower return to office than peer cities; and a weaker than expected citywide convention calendar through 2027 that will negatively impact business and leisure demand and will likely significantly reduce compression in the city for the foreseeable future. Unfortunately, the continued burden on our operating results and balance sheet is too significant to warrant continuing to subsidize and own these assets."
What's wild is that in 2016, these two hotels were valued at $1.6 billion, while now the company is walking away from these hotels over a $725 million loan, which is less than half of that.
The San Francisco Standard reports that in 2019, the two properties had revenue of $175.4 million and $95 million, while in 2022, those figures fell to under $30 million each.
Park Hotels & Resorts sold off the Le Meridien San Francisco and Hotel Adagio San Francisco in 2021. The company continues to own the JW Marriott Union Square and Hyatt Centric Fisherman's Wharf, but hasn't yet walked away from those properties.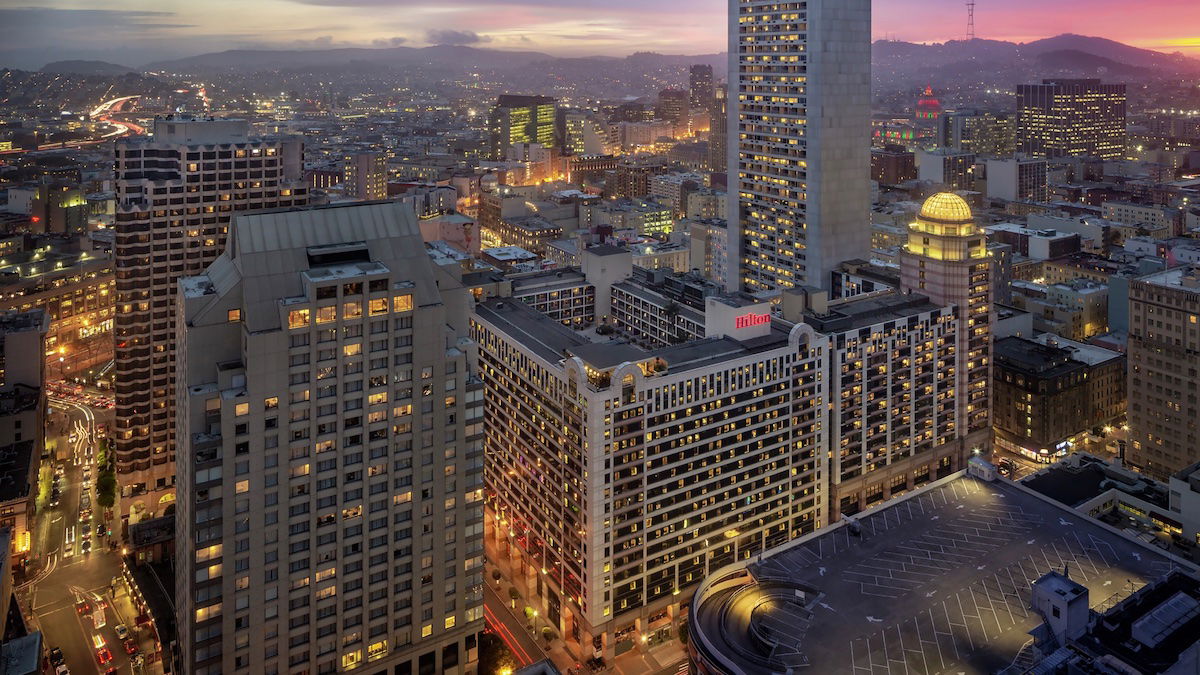 San Francisco hotels are in a tough spot
I have to imagine that these won't be the last hotels that investors walk away from in San Francisco. On the most basic level, San Francisco has long been the place for tech people to be, and the pricing for everything reflected that. Add in that the city was popular with conventions, and it was a very lucrative market for hotel owners.
Unfortunately for San Francisco, a lot has changed. With more people working from home, some companies having left the Bay Area, business travel being way down, and convention traffic nowhere near where it was pre-pandemic, the demand for hotels in San Francisco continues to be greatly depressed, with no signs of that changing.
For hotel owners, that presents a real challenge. They can't charge the rates they used to charge, and even with lower rates, occupancy is way down. Many hotel investors seemingly thought that prices in San Francisco would only keep going up, and many bought at the height of the market. I imagine we'll see a lot more hotel investors offload their assets in San Francisco.
The precedent being set here by Park Hotels & Resorts certainly won't help with that either, when it comes to the general valuation of hotel real estate in the city.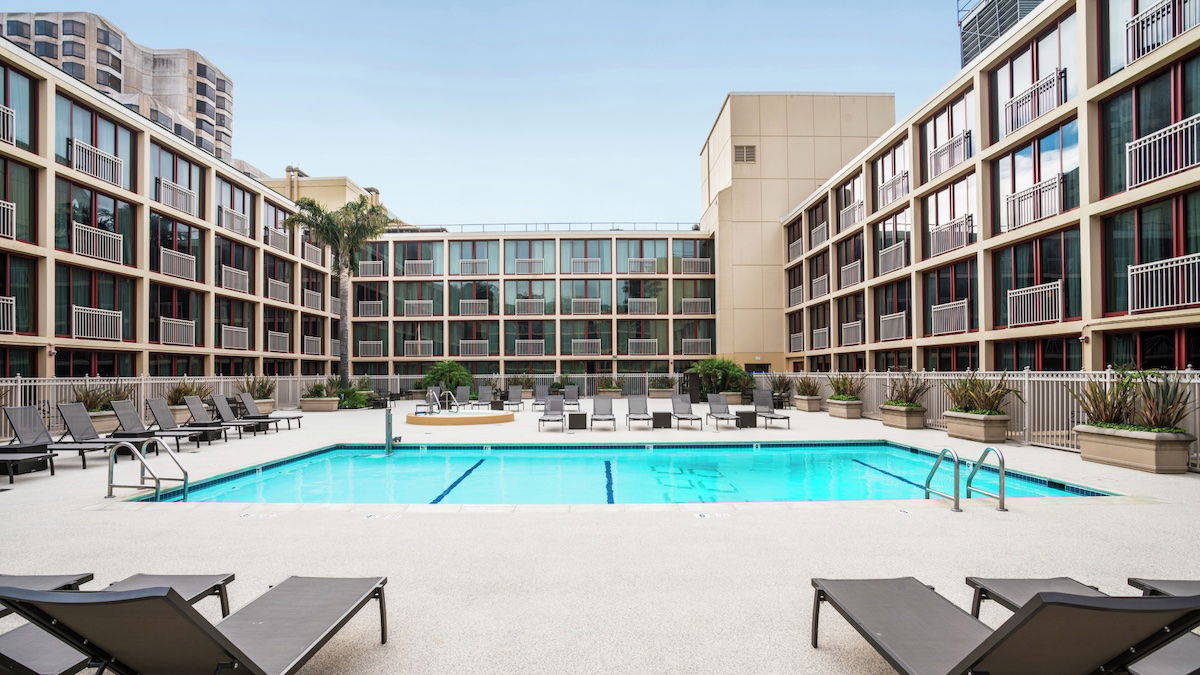 Bottom line
The owner of San Francisco's largest and fourth largest hotel has stopped making loan payments, as the company doesn't see a path to recovery for the hotel industry in the Bay Area. Even though the two hotels were valued at $1.6 billion seven years ago, the owner is now turning over the keys to the properties over a $725 million loan.
At a time when it seems like we're seeing record occupancy and rates in so many hotel markets, it's important to keep in mind that's not the case across the board.
What do you make of the owner walking away from two of San Francisco's biggest hotels?