Sustainability is an increasingly important topic for airlines, and we've seen airlines undertake all kinds of initiatives to become greener. Japan Airlines (JAL) has just announced a new initiative, which has to be one of the strangest we've ever seen.
Japan Airlines' new clothing sharing service
Japan Airlines has teamed up with Sumitomo Corporation to launch a trial of a clothing sharing service, which is called "Any Wear, Anywhere." The idea is that foreign tourists and business travelers landing in Japan on JAL will be able to rent clothes for their trip, meaning they just have to bring their underwear and socks.
Here's how JAL describes the concept behind this service:
With more and more people flying again after the COVID-19 pandemic, and with the recent emphasis in sustainability, there is a growing movement around the world to promote sustainable tourism. Travelers increasingly desire to make more sustainable choices regarding their travel destinations, accommodations, transportation, etc., they still lack sufficient options. For example, most travelers now enjoy eating at restaurants and staying at hotels at their destination, but they generally bring their own clothing from home.

The concept of the Service is therefore to provide a travel experience with minimal luggage by offering clothing rentals at the destination, thereby creating environmental value. By expanding the use of the Service, we aim to create an environment where travelers can use local options for all aspects of their clothing, food, and accommodation, transforming travel and business trips into more sustainable experiences. In providing the Service, Sumitomo Corporation will be responsible for developing the reservation system as well as for the procurement, laundering, and delivery of clothes. All clothing items available for rent will be obtained from excess stock of apparel and pre-owned clothing, thereby promoting the concept of a circular economy. JAL will monitor changes in passengers' checked-in baggage weight and verify the reduction effect of carbon dioxide emissions by reduced airplane weight due to use of the Service.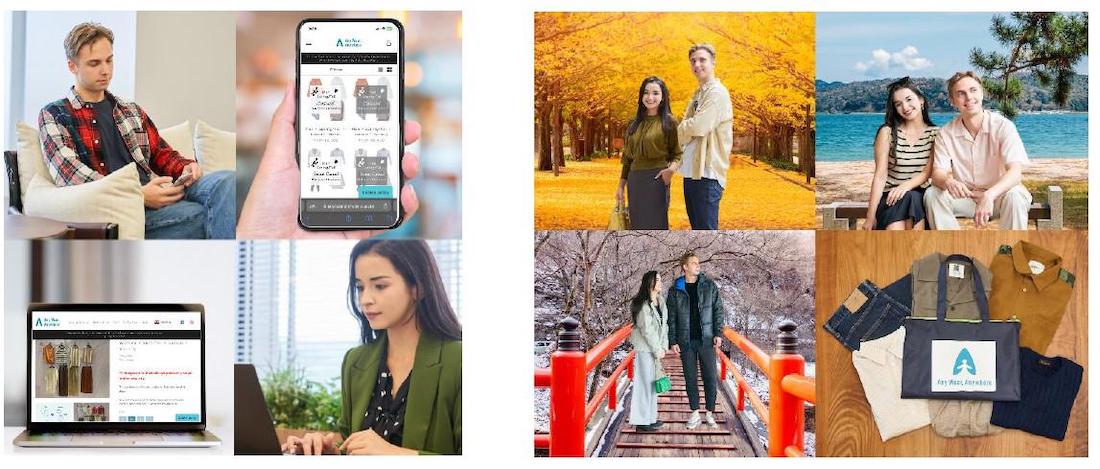 This trial is scheduled to run from July 5, 2023, through August 31, 2024, and here's how it works:
You can reserve your clothes online prior to your trip, selecting the clothing set that best suits the season and purpose of your visit
You'll need to enter your Japan Airlines booking reference, the date of pickup and return, and information about your destination where you intend to pick up and drop off your clothing set; you'll need to make a payment in advance, and reserve your clothes at least one month prior to your trip
You'll then fly Japan Airlines to Japan with less baggage, and can pick up and return your clothing set at the hotel; the return date for clothes must be within two weeks

Looking at the selection, there are a variety of categories, including choosing casual or smart casual, selecting summer, winter, or spring/fall, and picking how many tops and bottoms you want. Pricing per collection is ¥5,000-7000 (~$35-50), and that includes the cost of shipping.


Is this clothes sharing concept brilliant or silly?
While it's great that sustainability is a more important topic in the airline industry nowadays, personally this seems to me like an initiative where the juice isn't worth the squeeze, so to speak.
First there are the complicated logistics. You have to request these outfits at least a month in advance, and can only rent them for periods of two weeks. Furthermore, while you can select a clothing set in advance, it's anyone's guess if they end up fitting right, or what they actually look like on you. Never mind the potential risk of irregular operations, leaving you stranded at another airport without a change of clothes.
I understand where the initiative is coming from, in the sense that carrying extra weight on planes burns a bit more fuel. But honestly, how much could these clothing sets really weigh? The biggest set has nine pieces of clothing, so does that maybe weigh 10 pounds? Let's say 5% of people on a Japan Airlines Boeing 787-8 use this service (that number seems way too high, but let's just pretend). That would mean nine people use the service, and that's a weight reduction of 90 pounds, on a plane with a maximum takeoff weight of over 500,000 pounds. What kind of fuel savings are we talking about here — a couple of liters of gas?
Maybe I'm in the minority, but I just don't see how this concept makes sense. And that doesn't even account for the concept of having to wear clothing styles you wouldn't necessarily otherwise want to wear at home. Heck, next time I go to Japan, maybe I'll just take the JAL pajamas off the plane and wear those for my whole trip.
Bottom line
Japan Airlines is trialing a new concept whereby you can rent clothes for your trip to Japan in advance. You can choose based on how many pieces you want, and the clothes will be delivered to your hotel. This is intended as an environmental initiative, so that you can travel lighter, reducing the amount of luggage you have (and in turn, reducing aircraft fuel burn ever-so-slightly).
While this is a unique concept, I don't see it gaining much traction.
What do you make of Japan Airlines' clothing rental initiative?