Last week, Japan Airlines added an extra flight to its schedule at the very last minute, for a rather unusual reason.
Sumo wrestlers cause Japan Airlines operational issues
This past weekend, there was a sumo wrestler competition on Amami Oshima Island, in Japan's Kagoshima Prefecture. On Thursday, October 12, 2023, dozens of sumo wrestlers were booked to fly on one of two flights to Amami (ASJ), both operated by Boeing 737-800s — one flight was JL659 from Tokyo Haneda (HND), and the other flight was JL2465 from Osaka Itami Airport (ITM).
In the hours leading up to the flights, Japan Airlines' operations team noticed the number of sumo wrestlers booked on these flights. It sounds like they had just been booked as "standard" passengers, when ordinarily the procedure is for them to book through a special department, so that the airline can adjust its operation accordingly.
After doing some research and crunching some numbers, Japan Airlines' operations department decided that the flights couldn't operate as planned.
For flight planning purposes, Japan Airlines uses an average weight of 70 kilograms (154 pounds) per adult passenger. However, the airline identified that the sumo wrestlers booked on the flight weigh an average of 120 kilograms, over 70% more than the average weight used.
As a result, the airline had to adjust its math for load planning, and determined that neither of the above flights could carry all passengers and cargo that were booked. This was apparently a combination of factors, including the fairly short runway in Amami, anticipated fuel consumption, cargo that was being carried, and more.
Furthermore, due to the runway length in Amami, upgrading the flight to a larger aircraft wasn't an option. As a result, Japan Airlines got creative, and came up with a rather costly solution.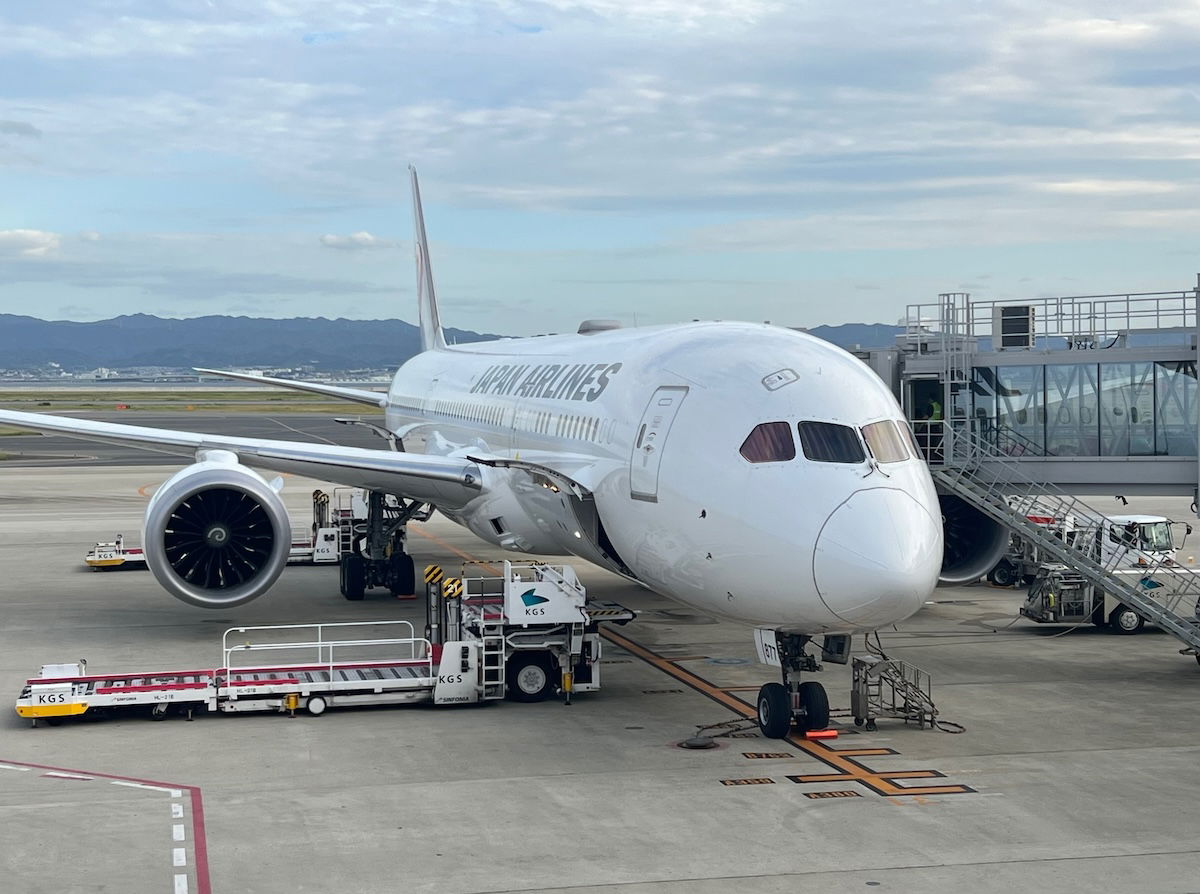 Japan Airlines adds special flight for sumo wrestlers
The night prior to the flight, Japan Airlines made an interesting operational decision — the airline decided to operate an extra flight from Tokyo Haneda to Amami, exclusively for sumo wrestlers. So the airline rebooked some of the sumo wrestlers on each of these flights on a new flight on October 12, JL4677. This meant that some sumo wrestlers had to first fly from Itami to Haneda (a route with fewer operational concerns), to connect onto this flight.
This extra flight had a total of 27 sumo wrestlers onboard, so I imagine that was a more comfortable experience for everyone involved. The flight ended up departing Tokyo Haneda on Thursday at 1:34PM, arriving in Amami at 3:31PM, after a roughly two hour flight. The aircraft then returned to Tokyo Haneda empty, so that was quite a costly route addition for Japan Airlines.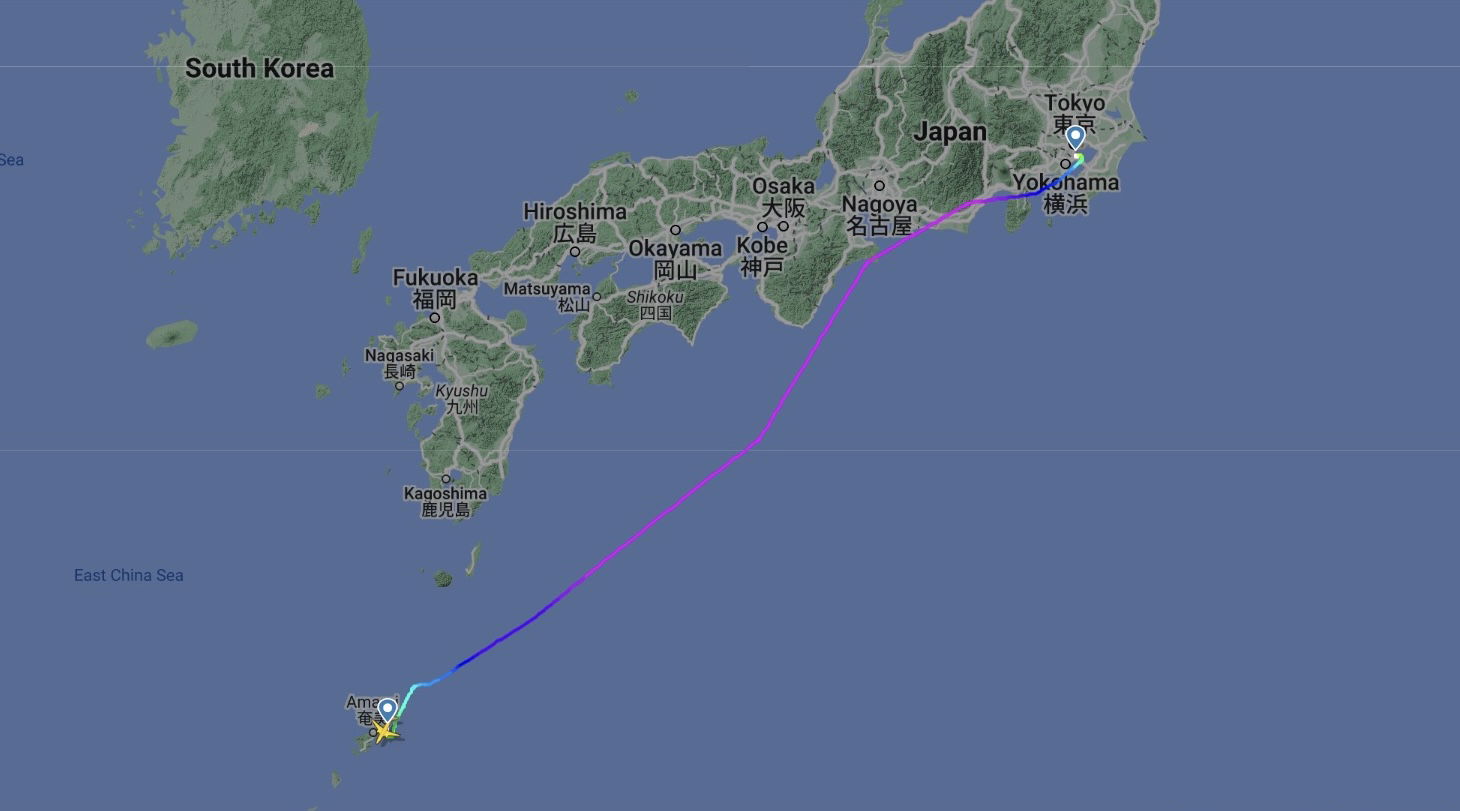 A Japan Airlines spokesperson explained that "it is extremely unusual for us to operate special flights due to the weight restrictions on this aircraft," but clearly this was one of those situations.
Bottom line
Airline operations are complicated under the best of circumstances, let alone when you have a bunch of sumo wrestlers traveling to a competition. In an incident that occurred late last week, several sumo wrestlers were traveling to a competition, and Japan Airlines determined that the booked passengers would have exceeded the operational limits of the aircraft for this flight.
As a result, the airline added an extra flight at the last minute exclusively for sumo wrestlers. The oneworld carrier states that this is incredibly rare, and presumably it comes down to the fairly short runway at the destination, possible diversion points, etc.
What do you make of this extra Japan Airlines flight?