Update: As noted by Miles To Memories, the Hyatt Place Chicago O'Hare is no longer charging an "energy charge." That's good news, as it suggests to me that Hyatt probably forced this hotel to stop that practice, and it also makes it unlikely that this will spread to other hotels. Below you can find the original, unedited post from June 4, 2021.
Is an "energy charge" about to become a standard fee with the major hotel groups?
Hyatt Place Chicago O'Hare adds "energy charge"
The Hyatt Place Chicago O'Hare is now adding a daily energy charge to its room rates, in addition to city and state taxes. I don't see this disclosed anywhere on the hotel's policies page, or on Hyatt's website otherwise, but rather this fee is added to the room rate breakdown during the booking process.
The Hyatt Place's energy charge seems to be a flat 3.5% of the base room rate. You'd think an energy charge would be a fixed amount rather than a percentage of revenue, unless there's science suggesting that people paying a bit more to stay at a hotel use more electricity? 😉


I recently wrote about an independent budget hotel in Las Vegas adding an "energy surcharge," though to my knowledge this Hyatt is the first hotel belonging to a major hotel group that has added a fee like this. I find it particularly surprising that it's a random airport hotel that seems to be the first to embrace such a fee, rather than a hotel that already has "junk" fees (like a destination or resort fee).
Could an "energy charge" soon become a hotel industry standard?
It's probably worth understanding why a hotel would offer a fee like this. Obviously there's a cost associated with providing electricity, but that's something that has historically always been included in the room rate. What's the logic of an energy charge, rather than just raising room rates by 3.5%?
It's a way to make consumers believe that hotels are less expensive than they actually are, especially without proper disclosure during the booking process
It's a way to reduce commissions for travel agencies compared to just adding it to the room rate, since travel agencies only get a commission on the base room rate
It's ultimately a way to try to pull a fast one, since the hope is that many people won't notice a 3.5% fee, and even if they do, they won't bother asking about it or fighting it
I'm guessing that the way the hotel views it, it can get away with charging this without lowering room rates or losing much business. It goes without saying that increasing room revenue be 3.5% could massively increase margins.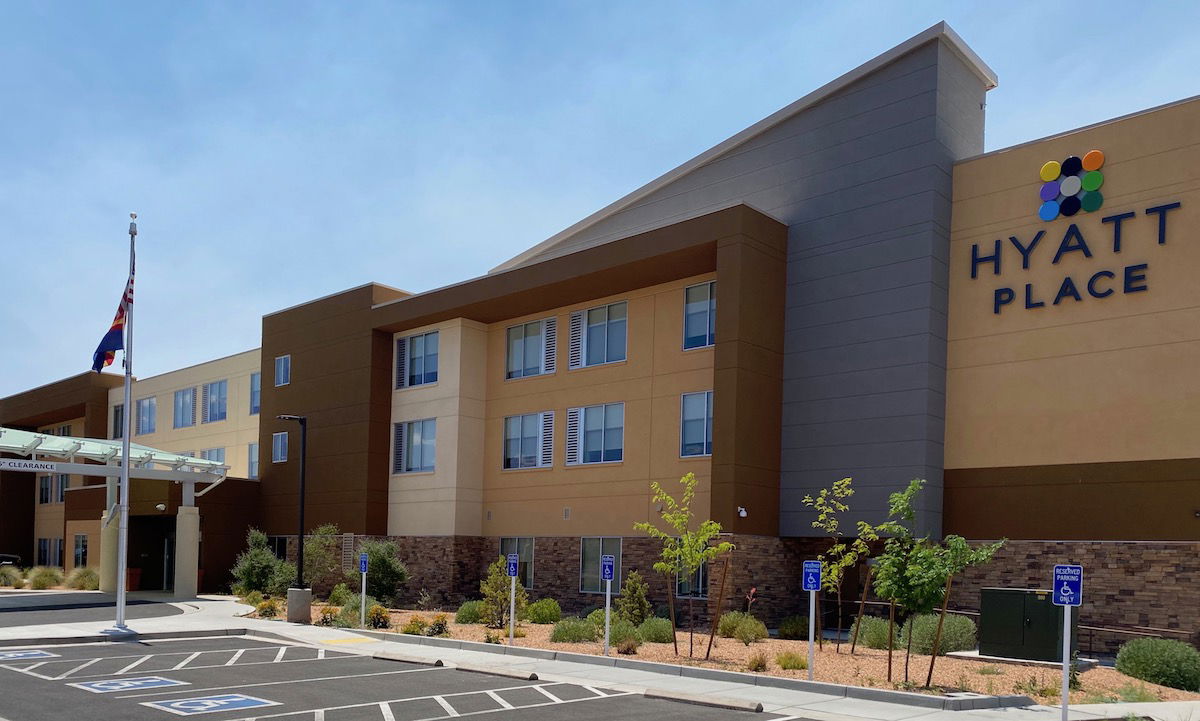 Bottom line
I was shocked when a random hotel in Las Vegas recently added an energy surcharge, but figured that was a one-off. Now we're seeing at least one Hyatt Place location add such a fee. This sure is a negative trend.
I suppose on the surface this is no worse than a destination or resort fee, it just makes you wonder how far the hotel experience can be unbundled. What's next, a housekeeping surcharge, a water surcharge, a check-in surcharge, a check-out surcharge, a bedding surcharge, etc.?
Do you think we'll see more major chain hotels add energy charges to room rates?
(Tip of the hat to Bryce)