Hyatt has today started rolling out Apple Wallet room keys, making Hyatt the first hotel brand to offer this.
Hyatt partners with Apple for digital room keys
Hyatt is in the process of introducing room keys through Apple Wallet, with the first six participating locations having this feature as of today. Specifically, the following six hotels are the first to offer this:
Andaz Maui at Wailea
Hyatt Centric Key West
Hyatt House Chicago West Loop Fulton Market
Hyatt House Dallas Richardson
Hyatt Place Fremont Silicon Valley
Hyatt Regency Long Beach
While this is expected to be rolled out to other properties as well, a timeline for that hasn't yet been shared.
With this new feature, World of Hyatt guests can tap their iPhone or Apple Watch to unlock guest rooms, as well as key card-protected common areas, like gyms, pools, and elevators. There won't be a need to open an app or handle plastic keys.
Here's how Julia Vander Ploeg, Hyatt's SVP and Global Head of Digital and Technology, describes this development:
"Like everything we do at Hyatt, our approach to technology always includes listening to our guests and members. We heard that they want access to be near-instantaneous. Room keys in Apple Wallet is an easy, convenient and secure room key option for our guests when they travel. We are proud to work with Apple to launch this game-changing digital experience. Many consumer technologies evolve through a 'tipping point' that drives a change in adoption. We believe our collaboration with Apple on this new approach to room keys in Apple Wallet can be exactly that."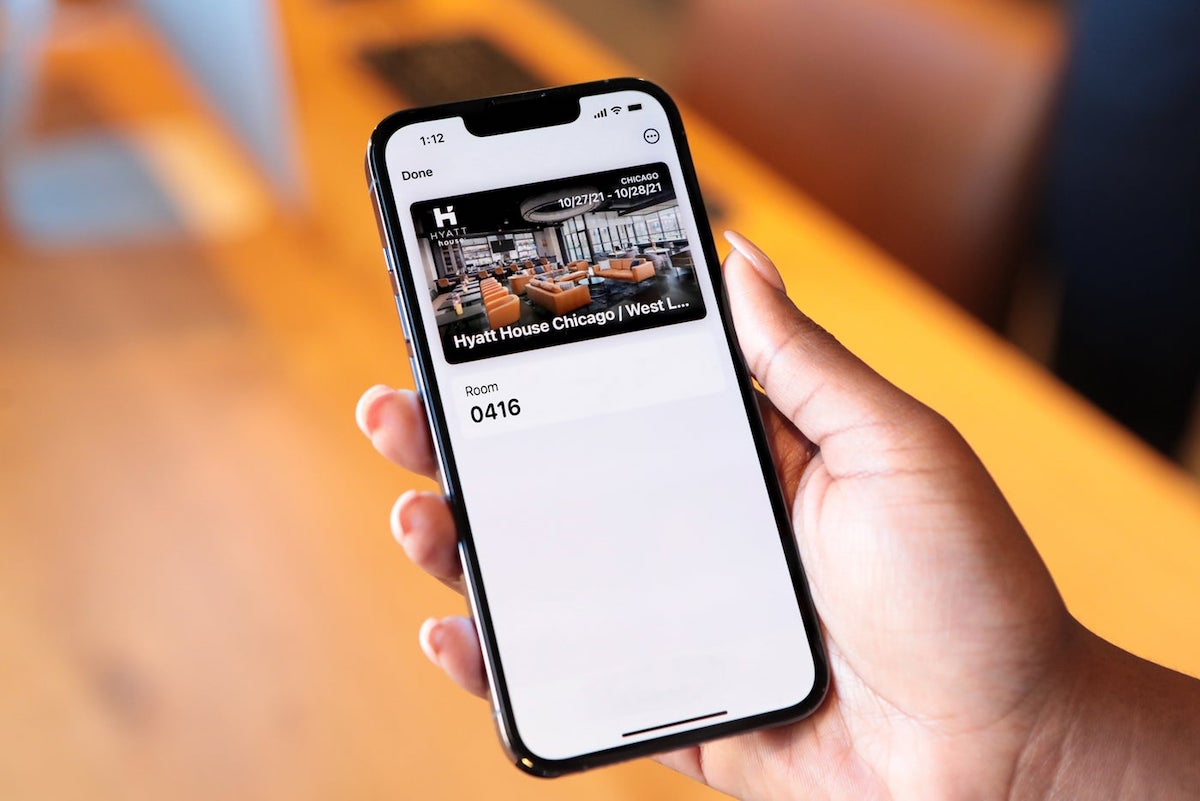 How does Hyatt's Apple Wallet room key feature work?
How exactly does using Apple Wallet as a Hyatt room key work?
In the World of Hyatt app, members will be able to add their room key to Apple Wallet after completing a reservation; you need to have either iOS 15 on the iPhone or WatchOS 8 on the Apple Watch for this to work
The room key will be updated when it's time for check-in
Once the guest is checked in and a room is ready to use, the key will be activated in Apple Wallet; it will show the room number, and it can be used immediately
The room key will remain active until the guest checks out, and in the event a stay is extended or late check-out is granted, the hotel can update the key in Apple Wallet remotely, so there's no need to visit the front desk
Once the key is added to Apple Wallet, guests can simply hold their device near a door lock to access key card-protected areas
If an iPhone needs to be charged, you can still use the device to unlock doors for up to five hours using the automatic Power Reserve
It's pointed out that this offers enhanced security, as the room key is never shared with Apple or stored on Apple servers, and if an iPhone or Apple Watch is misplaced, guests can use Apple's features to remotely find the device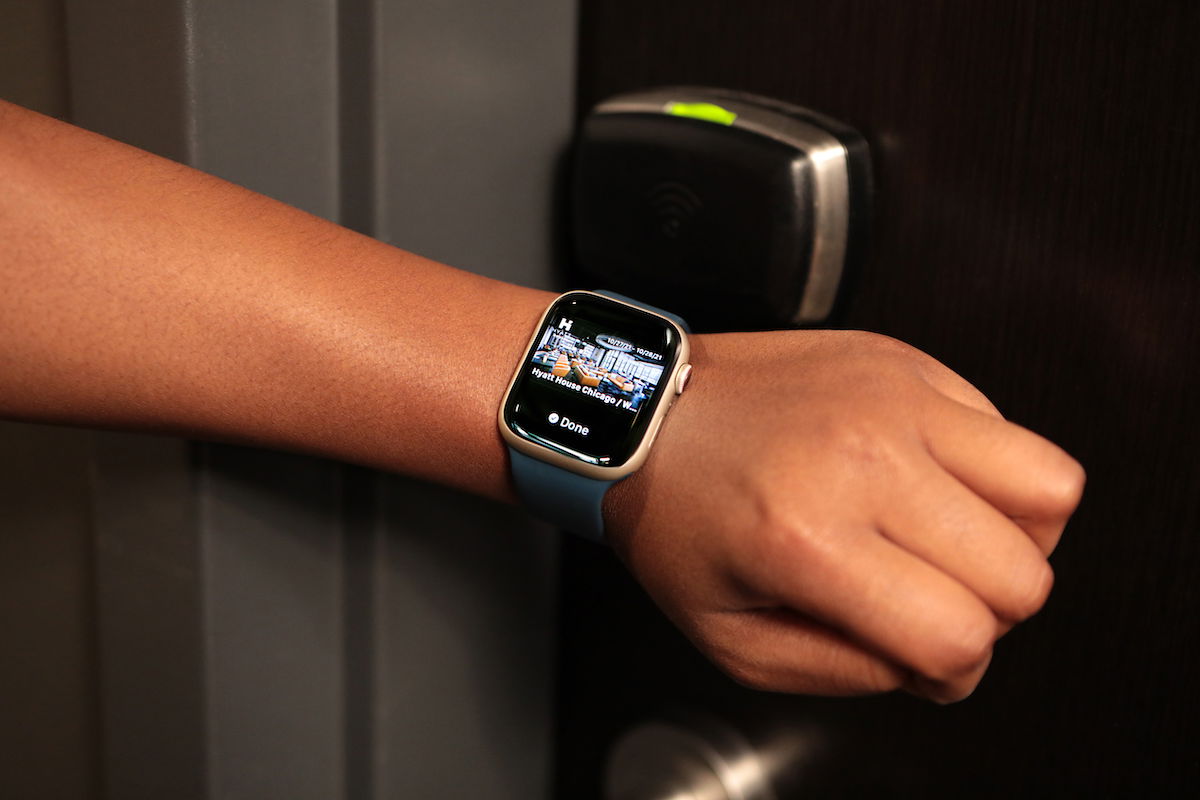 This sounds exciting, I think?
We've seen some major hotel groups roll out digital keys, though I never really found it to offer a seamless experience. I feel like for the times I did try it, I spent more time troubleshooting problems with the hotel than the potential time savings.
By comparison, the concept of being able to unlock a room with Apple Wallet is exciting, even for someone like me, who isn't great with technology. Assuming this works as described, I could totally see myself using this, and could see this becoming extremely popular in the long run. Of course it's worth acknowledging that the connection to Apple is a double-edged sword, since this won't be useful for Android users.
I'm cautiously optimistic about this innovation. The big question is what timeline we're looking at for this technology being introduced. With many hotels in a tough financial situation, I imagine that retrofitting all locks to be compatible with this might not be a priority for some properties.
Bottom line
Hyatt has now started the process of rolling out room keys through Apple Wallet, which is an exciting innovation. Initially this is only available at six hotels, though it should be expanded over time. While Hyatt isn't the first hotel group to offer digital keys, it is the first hotel group to partner with Apple, so my hope is that this is actually useful.
Do you see yourself using this new Apple Wallet room key feature? What has your experience been with other existing digital room key options?