As longtime OMAAT readers know, I love covering airline startups, regardless of how realistic they are. Well, the newest airline startup is a UK-based company named Himalaya Jet, and my goodness…
The basics of Himalaya Jet
Himalaya Jet is a new premium long haul carrier that intends to connect cities of Asia, Europe, North America, and Australia, with point-to-point flights.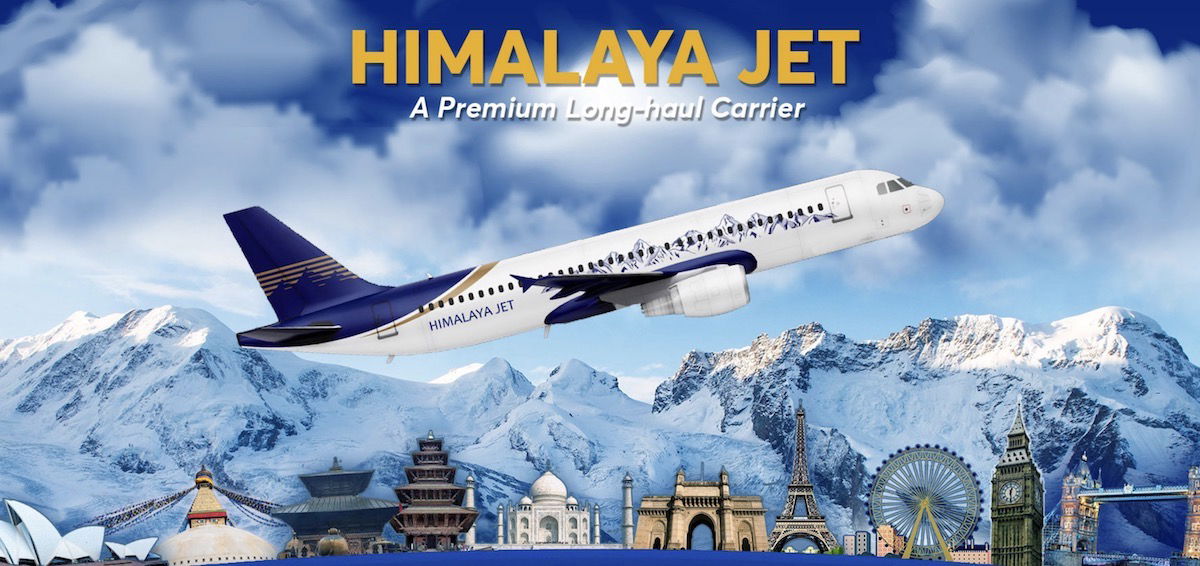 While the company is based in the UK, the investors are of Nepalese descent, and want to connect Nepal and India to the rest of the world. Specifically, the airline hopes to fly from Kathmandu, Delhi, and Mumbai, to London, Paris, and Sydney. The airline also hopes to fly to additional long haul destinations, including New York, Washington, Toronto, Zurich, Frankfurt, Madrid, Rome and Vienna.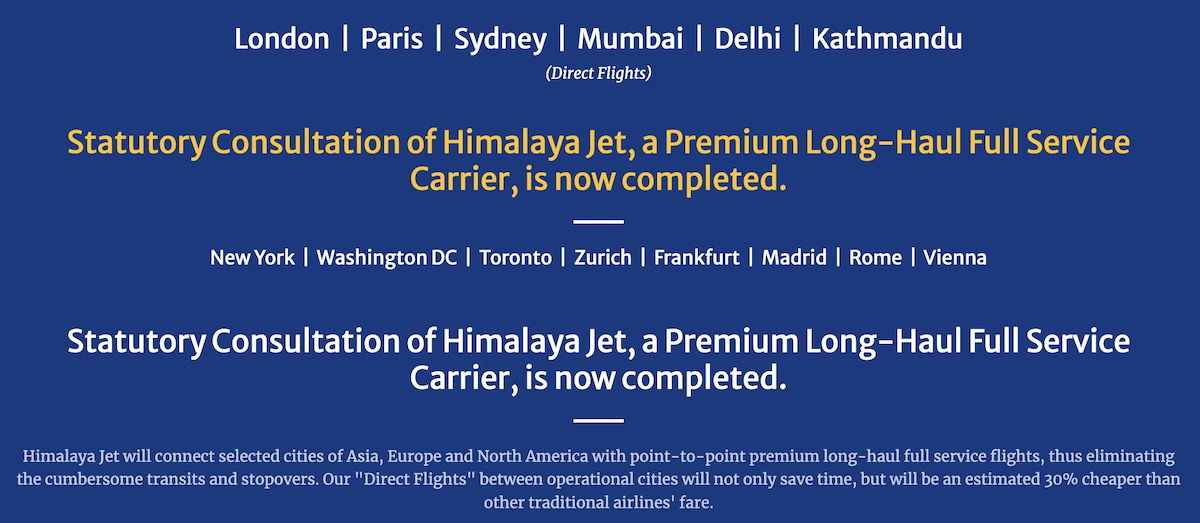 The airline claims that it will launch in September 2023 (yep, in around four months) using leased Boeing 787s.
British businessman Dipendra Gurung is behind the airline. He reportedly owns many luxury cinemas, as well as the Miss World pageant. Gurung describes himself as an entrepreneur, angel investor, philanthropist, former UN consultant, diplomat, and socialite.
The Gurung family met with Boeing in Seattle recently, to discuss plans for the airline to launch. The company claims that it will lease two Boeing 787-8s for a period of three years, and hopes to operate 18 jets by its third year of service.
For what it's worth, the company has been registered in the UK with 800 million ordinary shares, valued at £2 each.
What can I even say about this concept?
There are different kinds of "airline startups," ranging from legitimate airline startups founded by experienced industry executives, to fraudsters just looking to steal money from investors, without any plans to actually launch an airline.
Where does Himalaya Jet fall? My initial read is that the people behind the airline are serious, and I don't think this is a scam. Even so, this just seems like such an unrealistic business model.
As much as I'm a huge avgeek, I can never wrap my head around why investors want to start new airlines. Could the industry use some innovation? Absolutely! Will an airline give you the highest ROI, compared to other investment options? If you ask me, you'd be better off going to a casino and putting all your money on a roulette table, as you have better odds of leaving rich.
Point-to-point long haul airline startups almost never succeed, and that's for good reason. The people behind them generally see that there's a certain amount of demand between some markets, and then figure they can capture a big percentage of that. But that approach fails to consider just how hard it is to gain market share, especially profitably.
Lastly, I just can't understand why most airline startups seem to have such unrealistic launch timelines. The company expects to go from not even having signed a contract for planes, to launching operations, in just four months? That's not how that works!
Bottom line
Himalaya Jet is the latest airline startup, which hopes to operate premium point-to-point long haul routes. While the company is based in the UK, it hopes to focus on the Himalayas (including India and Nepal), by operating service to everywhere from Asia, to Europe, to the United States, to Australia.
Himalaya Jet claims it will launch operations in September 2023 using Boeing 787s. If we're taking bets, I'm just going to go ahead and say I think that's pretty unlikely…
What do you make of Himalaya Jet?
(Tip of the hat to Klaus)