Here's a fun initiative on Etihad's part, as the airline prepares to carry 1.5 million passengers over the winter break…
Etihad plans first-ever New Year celebration
For the first time ever, Etihad Airways will be hosting huge inflight celebrations to usher in the New Year. On December 31, 2022, all flights crossing midnight in the sky will join in the countdown and celebrate the new year onboard. Etihad will offer fun props for guests, as well as celebratory giveaways. On top of that, celebratory drinks will be served in the moments before midnight.
It's surprisingly rare for airlines to do this. While it's not unusual to for a pilot or flight attendant to announce when the clock strikes midnight, it's not often you see airlines load props for guests, and offer celebratory drinks in this way.
I am curious how Etihad will calculate the New Year for these purposes. Will the celebration be at midnight Abu Dhabi time, midnight at the destination, or midnight in the timezone where the plane is currently flying? If it's based on midnight where a plane is flying at a particular point, some flights may have multiple opportunities to ring in 2023, so I'm guessing that's not what's happening.
Furthermore, while I personally think this is great, I can also see how some passengers might be annoyed by this. For example, many people probably want to arrive at their destination well rested since they're not celebrating the New Year on the ground, and might be woken up due to this celebration. That seems like a small price to pay for what's ultimately a fun initiative.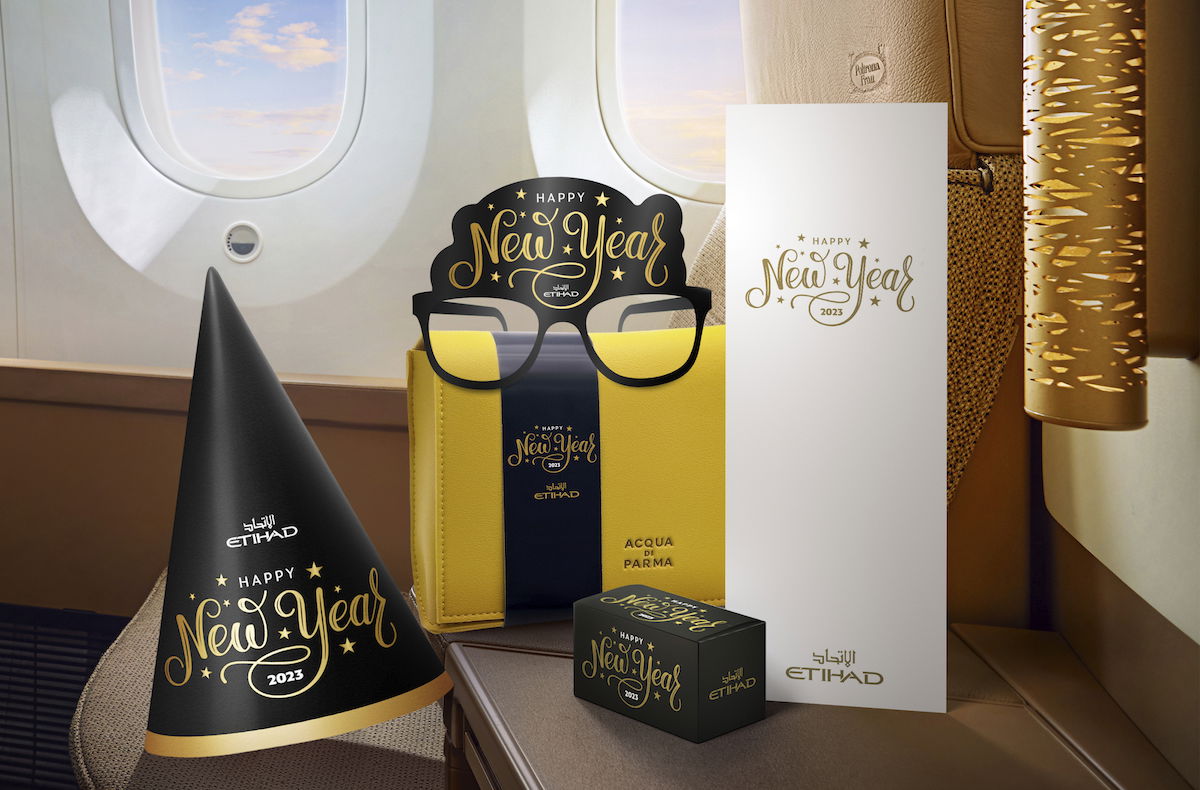 Etihad serving festive meals over Christmas
It's not just those who are traveling over the New Year who are in for a treat. Between December 23 and December 25, 2022, Etihad is also offering festive themed menus on many flights. Eligible routes include those to & from the United States, United Kingdom, Lebanon, South Korea, the Philippines, the Seychelles, South Africa, Australia, and most destinations across Europe.
If you're on an eligible flight, you can expect to be served festive favorites like turkey roulade, chestnut stuffing, and chocolate yule log with cherry compote.
Etihad's inflight entertainment system currently also features a dedicated holiday movies channel, including festive classics such as "Love Actually" and "Home Alone," as well as themed TV programming and music for the season.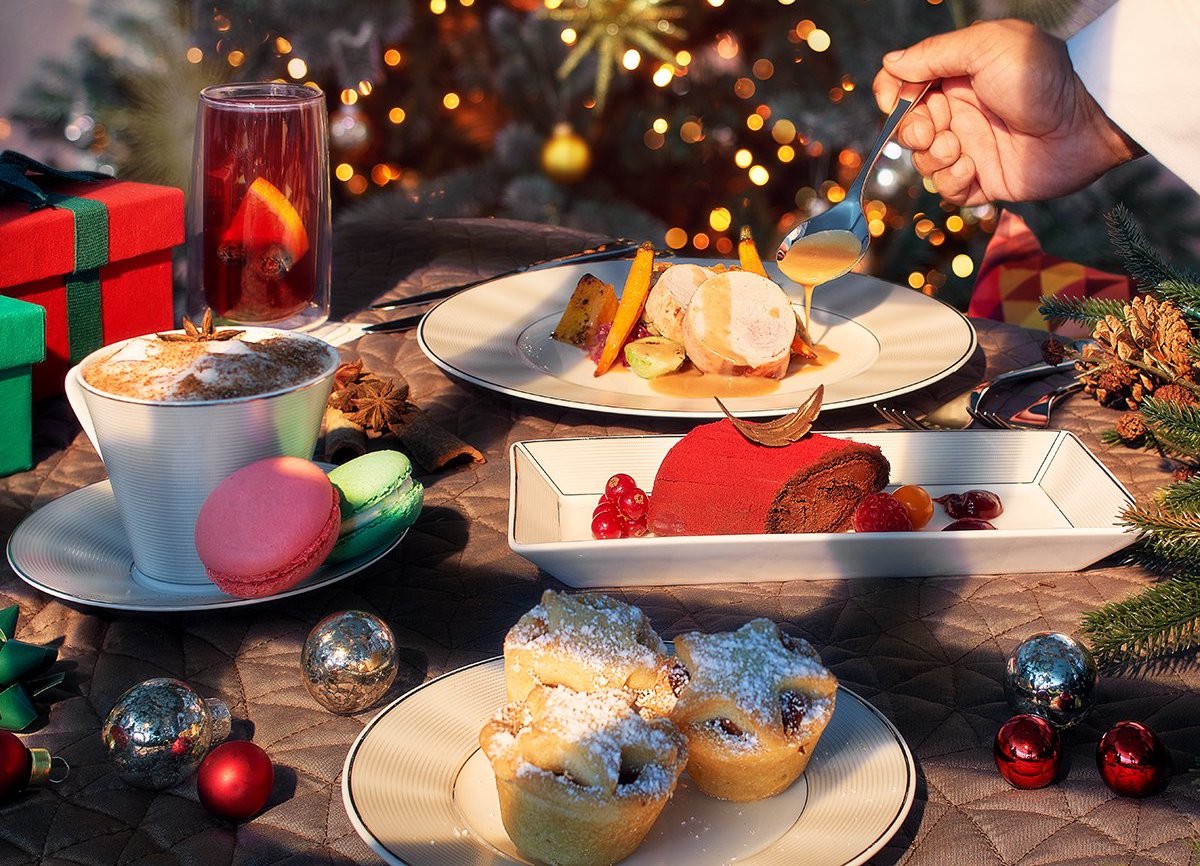 Bottom line
Passengers traveling with Etihad over Christmas and the New Year are in for a treat. The airline is serving Christmas meals on select routes through December 25, and then for passengers traveling on December 31, the airline will have a proper New Year celebration, with props and celebratory drinks.
What do you make of these initiatives on Etihad's part?