Pilots are usually pretty easy to identify at airports, given the distinctive features of their uniforms. Their uniforms generally have three or four stripes (outside the US you'll sometimes see two stripes), as well as the easily identifiable pilot hat.
Well, as noted by @xJonNYC, if you see Delta pilots in airports in the coming days and weeks, you may notice that some aren't wearing hats. That's not a fluke.
Delta pilots express frustration by taking hats off
Pilots are one of Delta's few unionized work groups, and they're represented by the Air Line Pilots Association (ALPA). Pilots have been wanting a new contract for quite some time, but haven't made much progress. The hostility between pilots and management is continuing to grow, as the pilots feel that executives are dragging their feet.
On Thursday, hundreds of off-duty Delta pilots picketed at airports around the country, in an effort to get a new contract.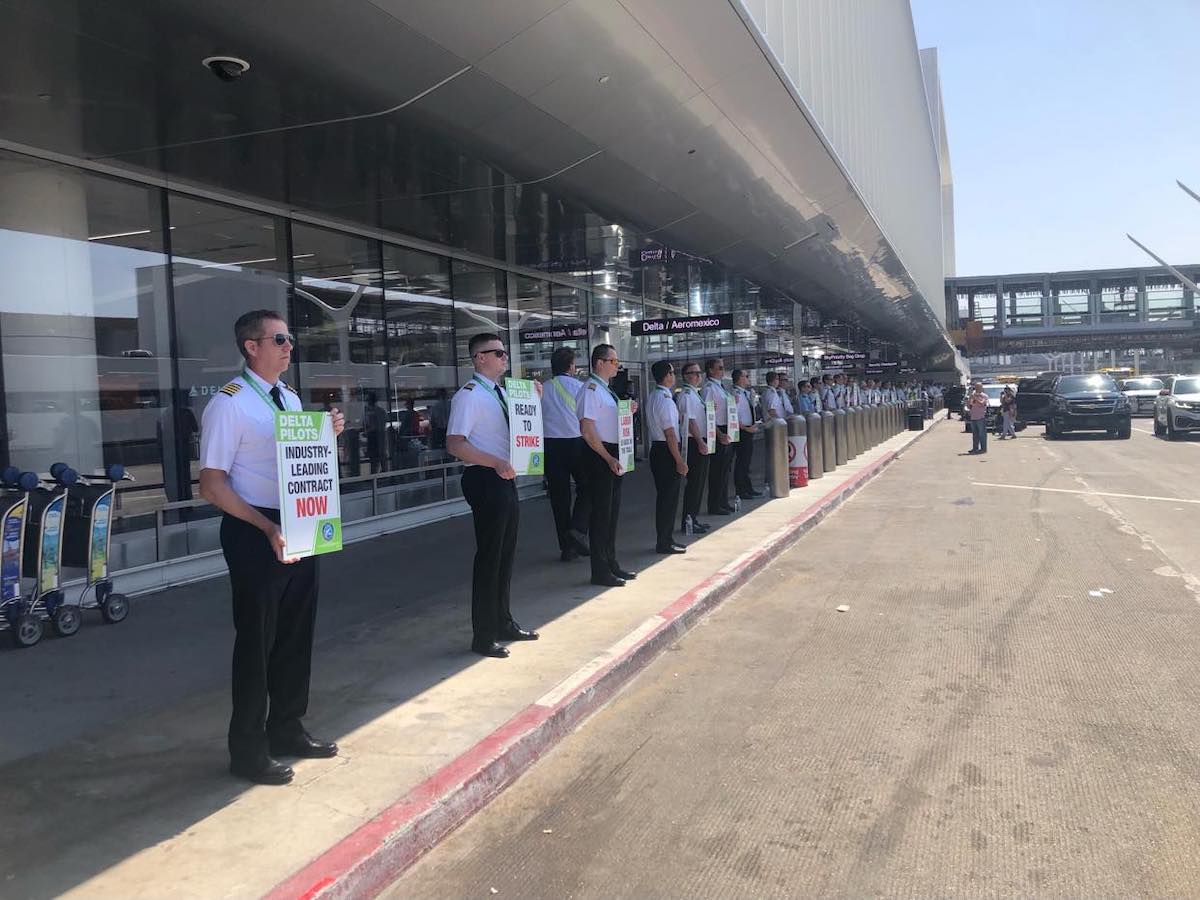 Pilots have a subtle new way of expressing their frustration with management, and that comes in the form of a "Hats Off to a New Contract" campaign. It would appear that the union is encouraging pilots to no longer wear their hats, as a small way of indicating that they want a new contract.
Now, just because the union recommends this doesn't mean all pilots will go along with it. For that matter, you might be able to see where pilots stand on things based on whether or not they're wearing their hats while walking around airports.
But ultimately this seems like a polite way to express displeasure, and I'm a fan of that.
In the past we've seen pilots at some airlines take very different approaches to expressing frustration with management. For example, back in the late 2000s, many United pilots were angry, and some would "ride the brakes" while taxiing, in order to increase fuel burn. So yeah, not wearing your hat pales in comparison to that.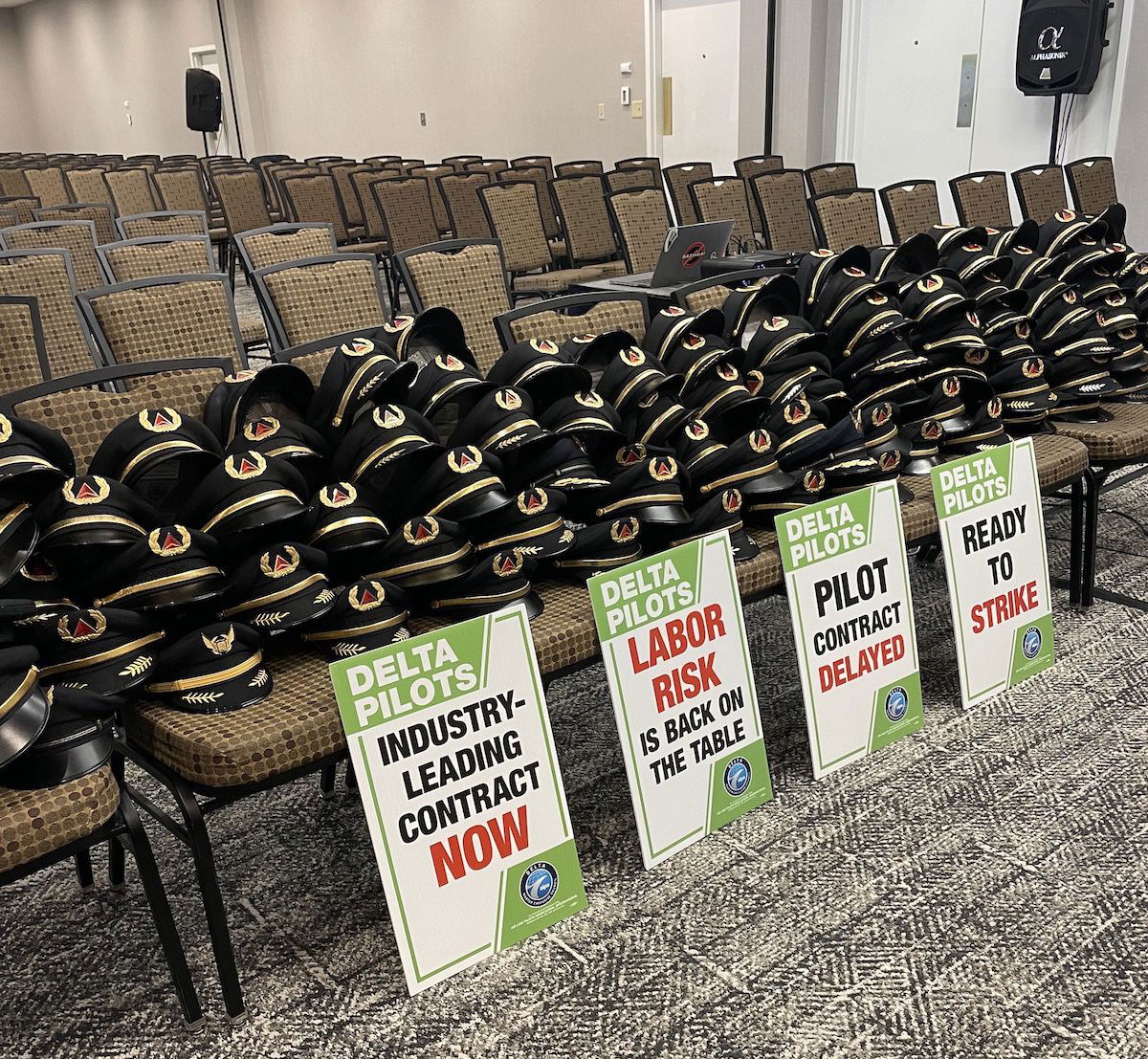 Why do Delta pilots want a new contract?
It goes without saying that it has been a rough couple of years for the airline industry, though at this point things are looking up. There also continues to be a major pilot shortage, so pilots have quite a bit of bargaining power.
We've seen several regional airlines massively increase pay. Admittedly regional pilots weren't paid much prior to these changes, as the goal is always to work at one of the "major" carriers, where pay has always been quite good.
At this point virtually all the major airlines are going through contract negotiations with pilots, as pilots want more pay. United pilots have a tentative new contract that will see them get pay raises of up to 14%, and the pilots will vote on that in mid-July. Meanwhile it's rumored that American pilots are about to vote on a contract that could see them get pay raises of up to 17%.
For example, with American's proposed new contract, senior Boeing 737 captains would earn a base salary of $340,000 per year, while senior Boeing 777 captains would earn a base salary of $425,000 per year.
Pilots at Alaska, Delta, and Southwest, are all also fighting for new contracts, but aren't quite as far along as American or United. I'm curious to see how this works out. Depending on your economic outlook, I certainly can't blame the pilots for wanting to lock in something ASAP, because I think some darker days are ahead, and pilots will have much less leverage then.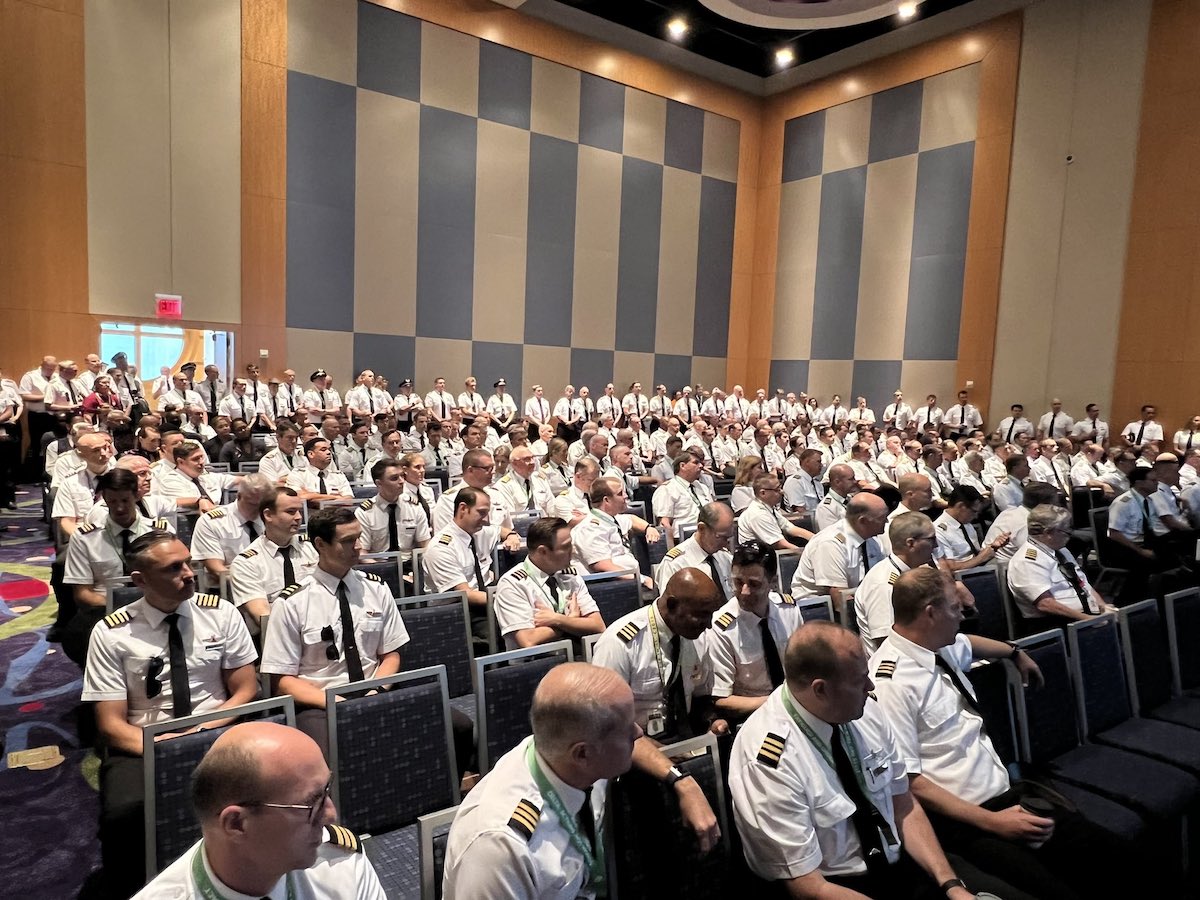 Bottom line
Delta pilots are fighting for a new contract. In addition to picketing around the country, you can also expect that a lot of pilots won't be wearing their hats at airports. This is something totally subtle that most people probably wouldn't notice or think about. But as someone who finds this kind of stuff interesting, I'd certainly be curious to observe this.
If you fly Delta in the coming days, please report back on whether you see Delta pilots wearing hats or not!