A couple of weeks ago I wrote about how there were discussions going on about possibly adding more exemptions to DCA's perimeter rule (this was initially flagged by Jake Sherman at Punchbowl News). There's an update, as bipartisan legislation has been introduced to make this a reality. Let's go over the details — personally I'm strongly in favor of this.
The basics of Washington National Airport's perimeter rule
Reagan Washington National Airport (DCA) is the airport closest to Washington DC, and is therefore the favored airport for most politicians. The airport isn't very large and there's a lot of demand for it (given how lucrative government business can be for airlines), so it's slot controlled.
The airport has what's known as a perimeter rule, which has been around since 1966, when jets started flying to the airport. This rule generally prohibits airlines from operating routes longer than 1,250 statute miles nonstop.
However, there are a limited number of exemptions, whereby up to 40 daily flights (20 roundtrips) are allowed to destinations farther than that. Current destinations beyond the perimeter rule include Austin (AUS), Denver (DEN), Las Vegas (LAS), Los Angeles (LAX), Phoenix (PHX), Portland (PDX), Salt Lake City (SLC), San Francisco (SFO), San Juan (SJU), and Seattle (SEA).
What's the logic for the perimeter rule? Well, this was initially intended to protect Washington Dulles Airport (IAD) as the transcontinental and international gateway for the area. The concern at the time was that Dulles Airport couldn't thrive if National Airport wasn't limited in this way.
By the way, there's an honorable story about late Senator John McCain related to the perimeter rule. In 1999, he led an effort to repeal the perimeter rule. He wasn't successful, but some exemptions (including one to his home airport of Phoenix) were allowed. He reportedly refused to take the nonstop flight and rather opted to connect, so that it didn't appear that he was just trying to repeal the rule for his own interests.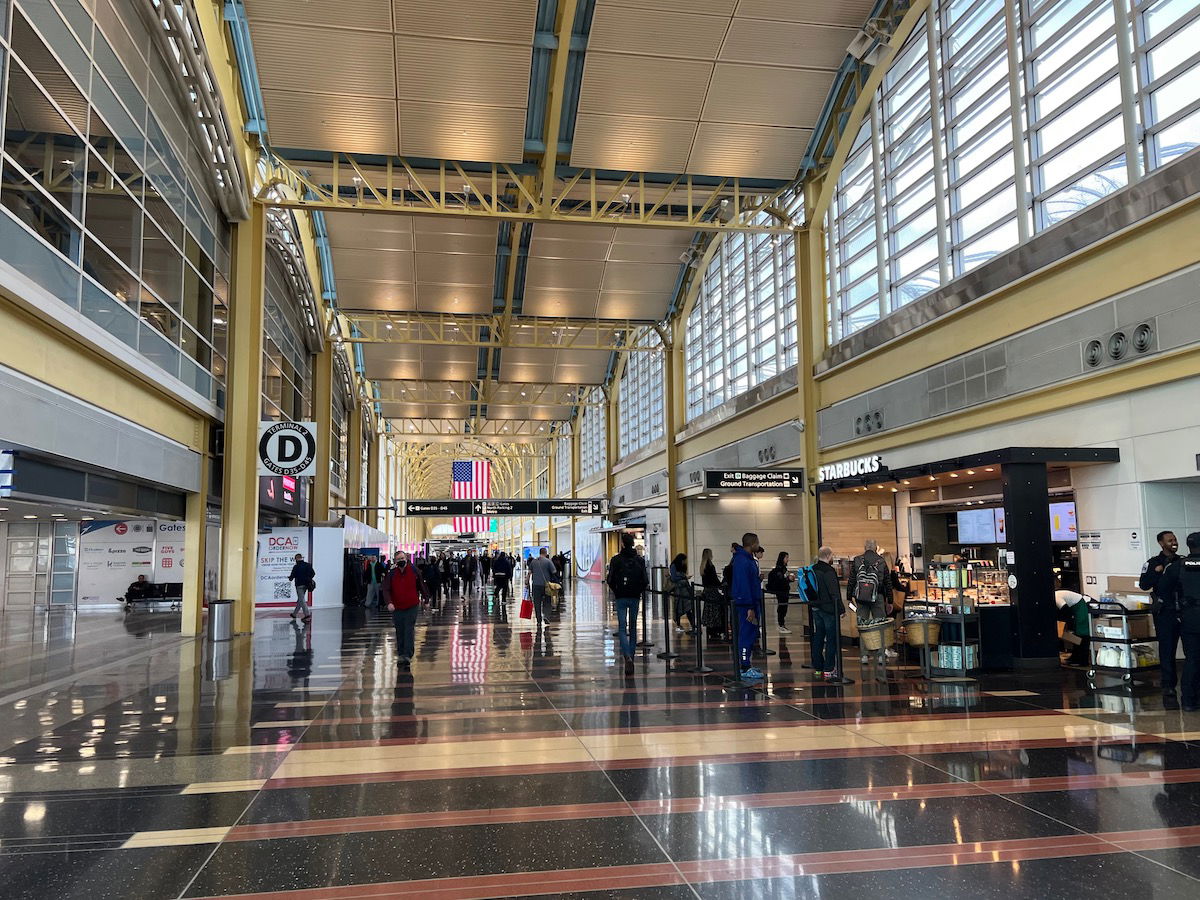 Legislation could alter DCA perimeter rule
A couple of weeks ago, the Capital Access Alliance started pushing for adjustments to the perimeter rule at DCA. This was backed by Delta Air Lines, and interestingly one of the lobbyists is a close friend of House Speaker Kevin McCarthy (you've gotta love how politics works).
We've now seen the introduction of legislation in support of this. The Direct Capital Access Act has been introduced in Congress by US Representatives Hank Johnson (D-GA) And Burgess Owens (R-UT). I first have to stop and acknowledge the extent to which Delta is clearly behind this. I'm sure it's no coincidence that the politicians involved are both from states with big Delta hubs, and that they'll almost certainly be getting some campaign contributions from the airline.
Anyway, this legislation would allow for an additional 56 daily slot exemptions (meaning 28 pairs, since two are required for a roundtrip) to the perimeter rule. 40 of those slots would be for existing airlines at the airport, while 16 of those slots would be for airlines that don't currently have service at the airport.
Since Delta is supportive of this, it's probably worth noting that Delta's current exempted routes include service to Los Angeles (LAX) and Salt Lake City (SLC). I have to imagine that Delta would love to add additional flights in those markets, as well as service to Seattle (SEA), and maybe even to San Diego (SAN).
For what it's worth, San Antonio (SAT) and San Diego (SAN) are the seventh and eighth largest cities in the United States, respectively, and they don't currently have any exempt flights per the perimeter rule.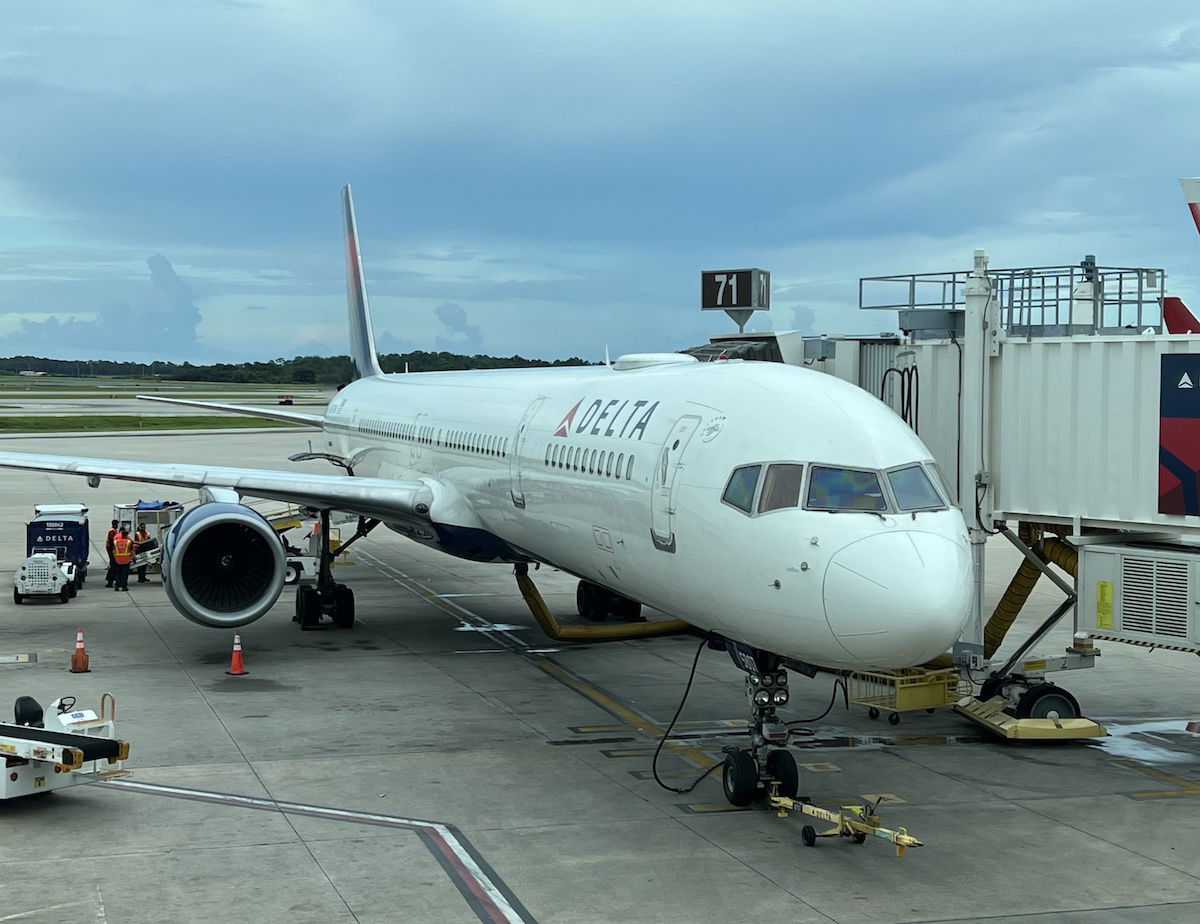 Why I'm in favor of DCA perimeter rule changes
I'm hugely in favor of the perimeter rule at DCA being eliminated altogether, but I guess adding some more exempted slots is a good start.
First of all, there's not a risk of Washington Dulles Airport failing anymore. The airport is a major hub for United, Washington National would still be slot restricted (so wouldn't actually see a net expansion in terms of number of flights), and the population in Northern Virginia has increased significantly over the years.
More importantly, though, airlines really aren't operating service at Washington National Airport that's in the best interest of consumers. A huge percentage of flights at the airport are in high frequency markets with regional jets.
That's because airlines don't want to lose their slots (and slots have a use 'em or lose 'em clause), so they basically just fly regional jets nearly hourly in many markets. Being able to operate nonstop flights to more destinations would almost certainly cause airlines to increase capacity in some existing markets, and in turn upgrade aircraft on existing routes.
For example, rather than American operating 12 regional jets per day between Washington and New York, wouldn't it be better to have eight flights with larger jets, and then four flights to new destinations that aren't currently served?
While I understand the general need for slots at some airports, I think the current system used for these restrictions simply isn't in the best interest of consumers. When airlines do slot squatting by flying regional jets into heavily congested airports, that keeps fares high. As far as I'm concerned, slots being awarded should factor in the total number of seats an airline is willing to offer to a destination, rather than just the total number of frequencies.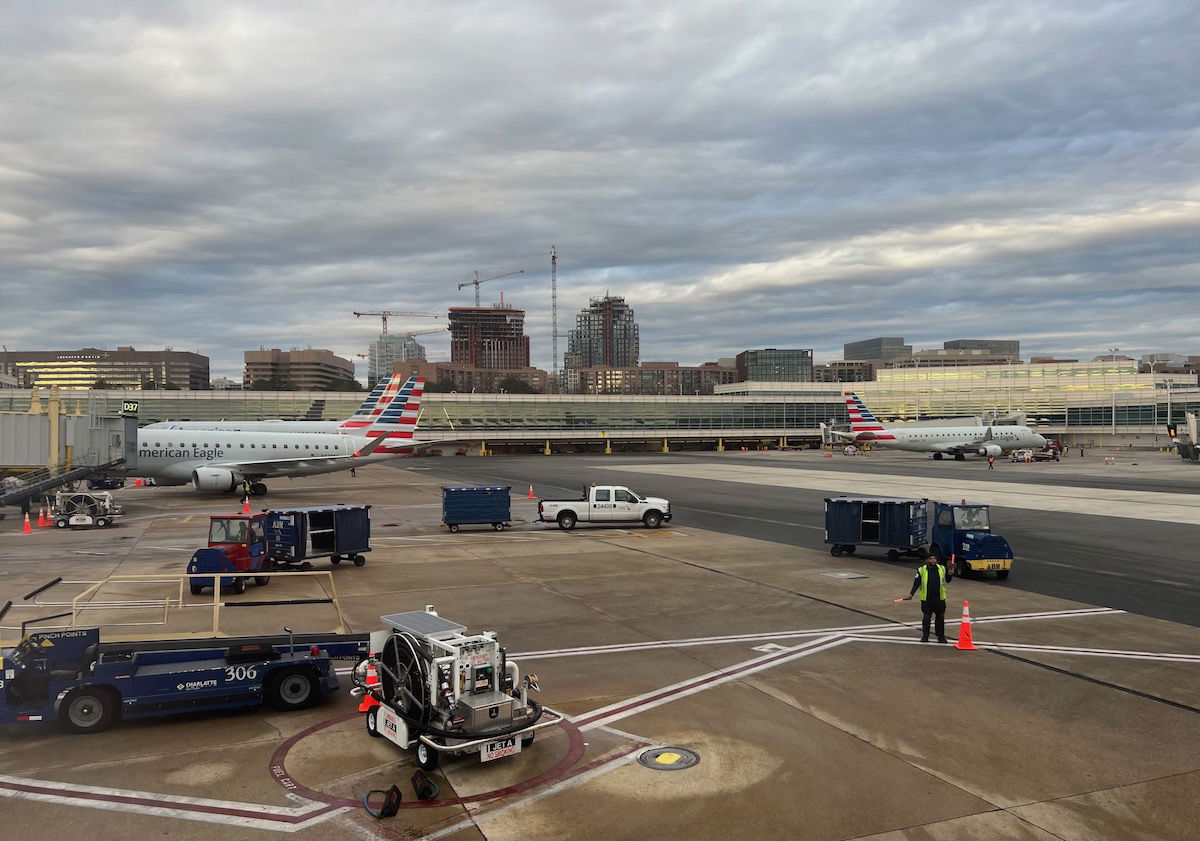 Bottom line
Legislation has been introduced that's intended to create more perimeter rule slot exemptions at Washington National Airport. Delta is behind this lobbying effort, and it's no surprise that this legislation has been introduced by politicians from Georgia and Utah.
With this legislation, we could see 56 additional daily slots (or 28 slot pairs) added, allowing more nonstop flights between the airport and destinations that are 1,250+ statute miles away.
It's anyone's guess if this proves successful. Personally I think the perimeter rule should be eliminated altogether, as the concept is so outdated, and doesn't benefit consumers. This isn't just in the best interest of politicians, it's in the best interest of the public as well.
What do you think — should the DCA perimeter rule DCA be abolished, or should we at least see exemptions expanded?