Hilton's premium Conrad brand will be expanding in Singapore, with the opening of a second property. This is an interesting one.
Regent Singapore will become Conrad as of 2023
The Regent Singapore will become the Conrad Singapore Orchard. The rebranded property is expected to open in two phases:
The hotel's meeting spaces and 10 restaurants and bars, including Manhattan, Basilico, and Summer Palace, will welcome guests as of January 1, 2023
Following extensive room refurbishments, the hotel is scheduled to fully reopen as of Q1 2024
The Conrad Singapore Orchard will feature 440 guest rooms, starting at 36 square meters (~388 square feet). The hotel is located on the famous Orchard Road, known for its shopping and luxury retailers. The hotel is roughly 22 kilometers from Singapore Changi Airport (SIN), or a 30-minute drive away (though of course public transportation is great as well).
The Regent Singapore initially opened in 1988, so it's quite an old property. While I'm sure the interior will be nicely renovated, I feel like it's tough to bring the exterior of the property to a level where it doesn't look a bit past its prime.
Below are some renderings of what the refreshed property will look like.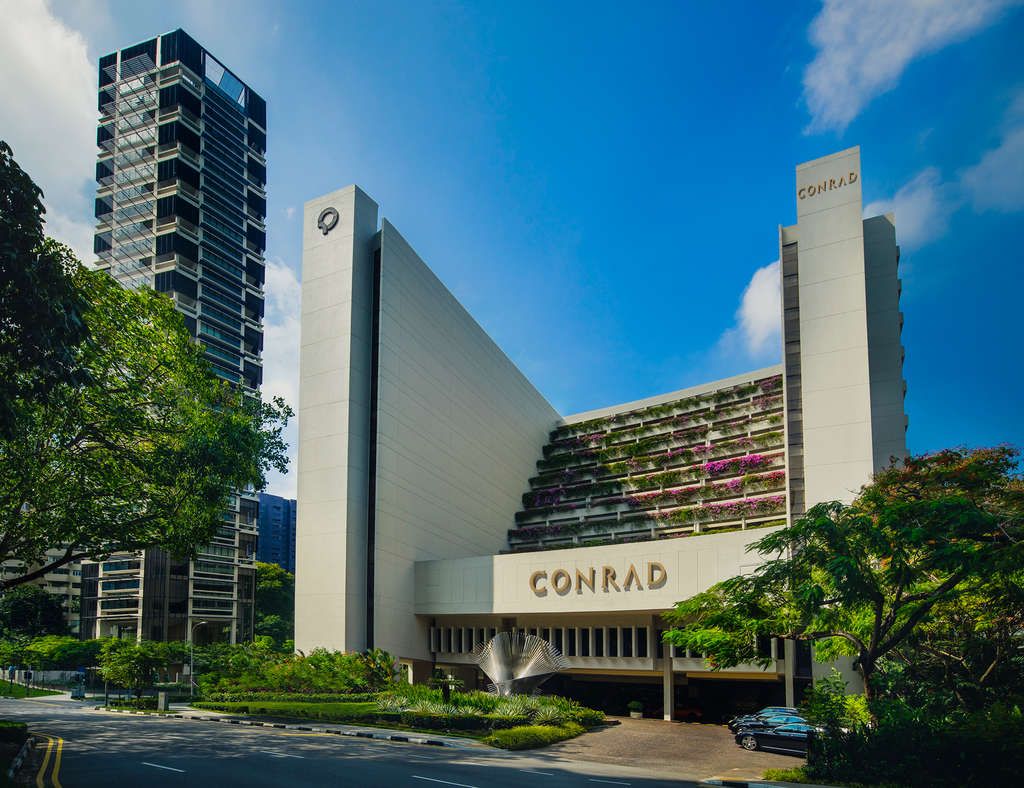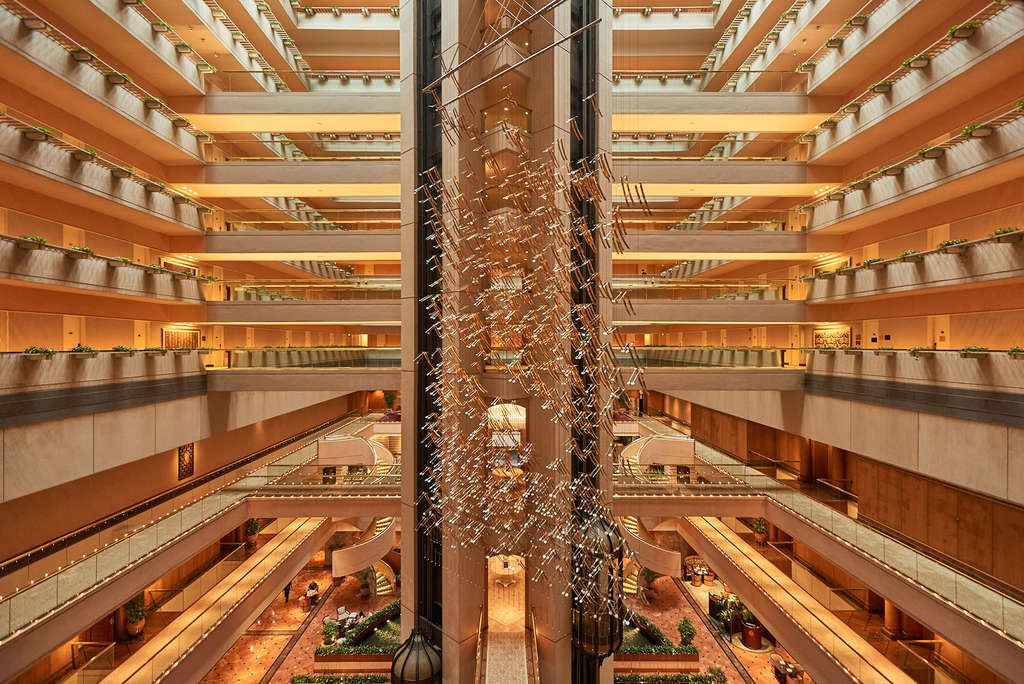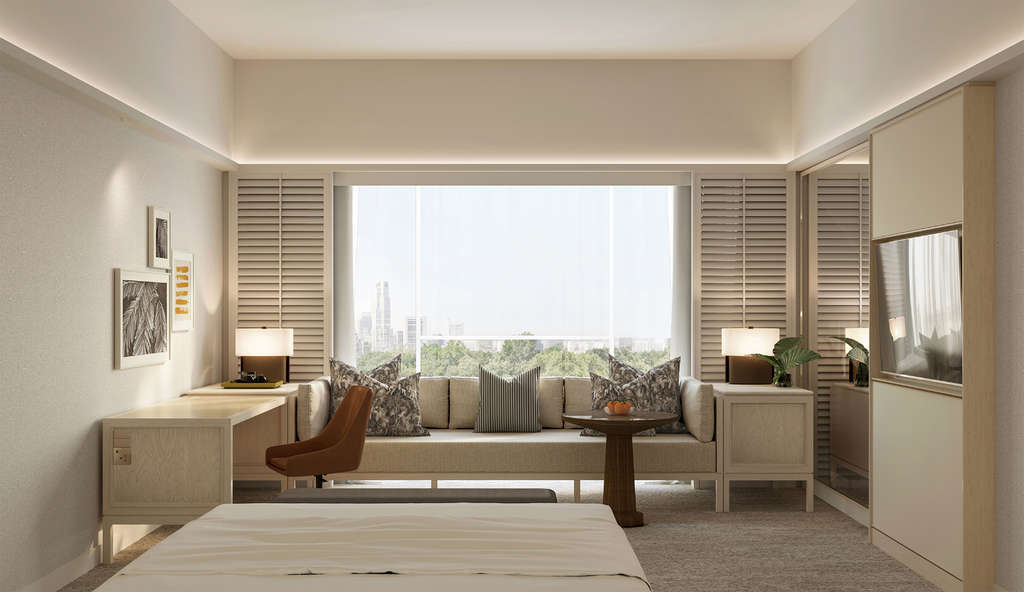 As a point of comparison, below is what the guest rooms currently look like.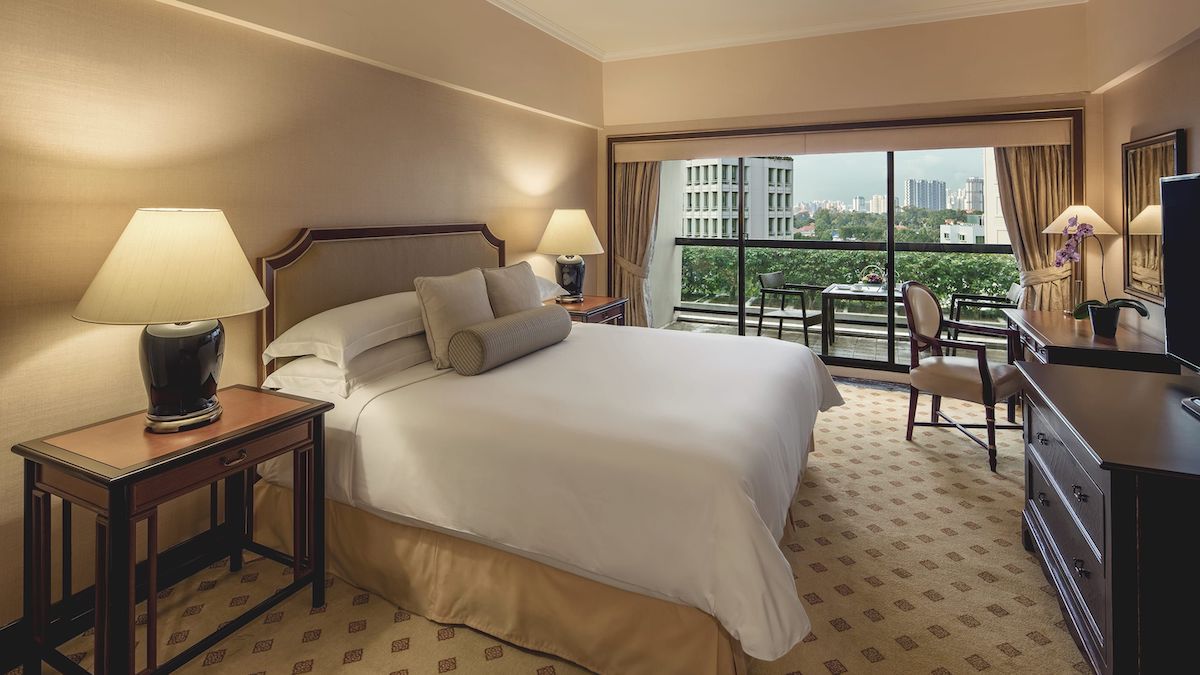 This is an interesting rebranding
There are a couple of things I find noteworthy here:
The property is leaving the Regent brand, which IHG took a majority stake in as of 2019
This will be the second Conrad in Singapore, along with the Conrad Centennial Singapore
Let's talk about both points in a bit more detail. First of all, while I appreciate IHG's acquisition of Regent, as it helps the company in the luxury space, I can't help but find the brand a little… stray? The brand has six properties in Asia and two in Europe, so there's not exactly a whole lot of global name recognition or brand loyalty.
One would think that Regent gaining the power of IHG's global distribution power would help Regent properties with selling rooms, though I find it surprising that the hotel is rebranding shortly (within the timeframe of its existence) after the IHG acquisition. Are the hotel's owners not finding that the hotel is selling as well as they hoped? Are IHG's fees too high for what's being provided?
This doesn't exactly set a great precedent for IHG's Regent acquisition, since the Regent Singapore was one of Regent's biggest properties.
Then there's the hotel being rebranded as a Conrad. Hilton has been killing it lately when it comes to picking up contracts for premium and luxury hotels, and I'm thrilled to see that portfolio continue to grow. However, I'm still surprised to see a second Conrad open in the city. I generally assume that there's some cannibalization among the potential consumer base when the same brand has two hotels in a city.
You'd think that we'd instead see a Waldorf Astoria or maybe LXR. However, I suppose in this case the hotel is so big that it could be kind of tough to brand it as either of those. Conrad, which is more of a competitor to Grand Hyatt type properties, is a better fit for a property of this size.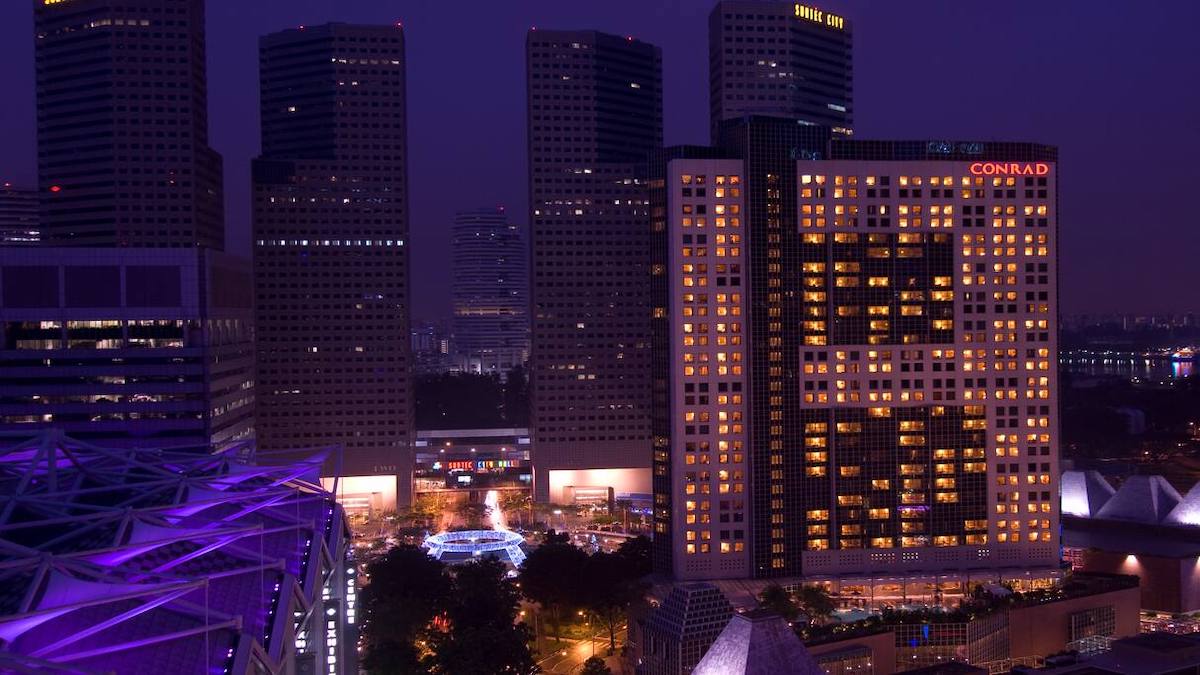 Bottom line
The Regent Singapore will be rebranding as the Conrad Singapore Orchard. The hotel will be leaving IHG as of the end of 2022. The hotel will then progressively open as a Conrad as of 2023, with the full renovation expected to be completed in 2024.
I'm not sure what exactly to make of the hotel owners choosing to rebrand the property shortly after IHG's Regent acquisition, and especially to choose a brand that already has a property in the city.
What do you make of the Conrad Singapore Orchard, and of the rebranding in general?