While airlines sometimes misplace bags, you'd certainly hope that they take a bit more care when it comes to transporting remains of the deceased… unfortunately that's not always the case, as flagged by PYOK.
Remains accidentally sent back to Greece on Aegean flight
The Independent has the story of how an Irish man tragically died abroad, while in Greece. On May 22, 2023, his body was supposed to be repatriated to Ireland, so the coffin was loaded onto an Aegean Airlines flight from Athens (ATH) to Dublin (DUB).
His family was waiting at Dublin Airport with a hearse, as his funeral was scheduled for shortly after the flight's arrival. Unfortunately things didn't go as planned — somehow the coffin was never offloaded, and it was instead flown back to Athens on the same aircraft. As you'd expect, this was distressing for the family, and they had to rearrange his funeral.
This presumably isn't directly Aegean's fault, but rather is the fault of Swissport, the ground handling company that's tasked with providing ground services for the airline in Dublin.
The company ended up making arrangements for the coffin to be transported the following day on a different airline, after the return to Greece. I would assume that Aer Lingus probably transported the remains, as the airline had a flight from Athens to Dublin on May 23.
Swissport has apologized to the family, and has promised to conduct an investigation into what happened:
"We are deeply sorry for the family's experience at such a difficult time and did everything we could to ensure things were resolved as quickly as possible. We are now conducting an urgent investigation to make sure lessons are learned."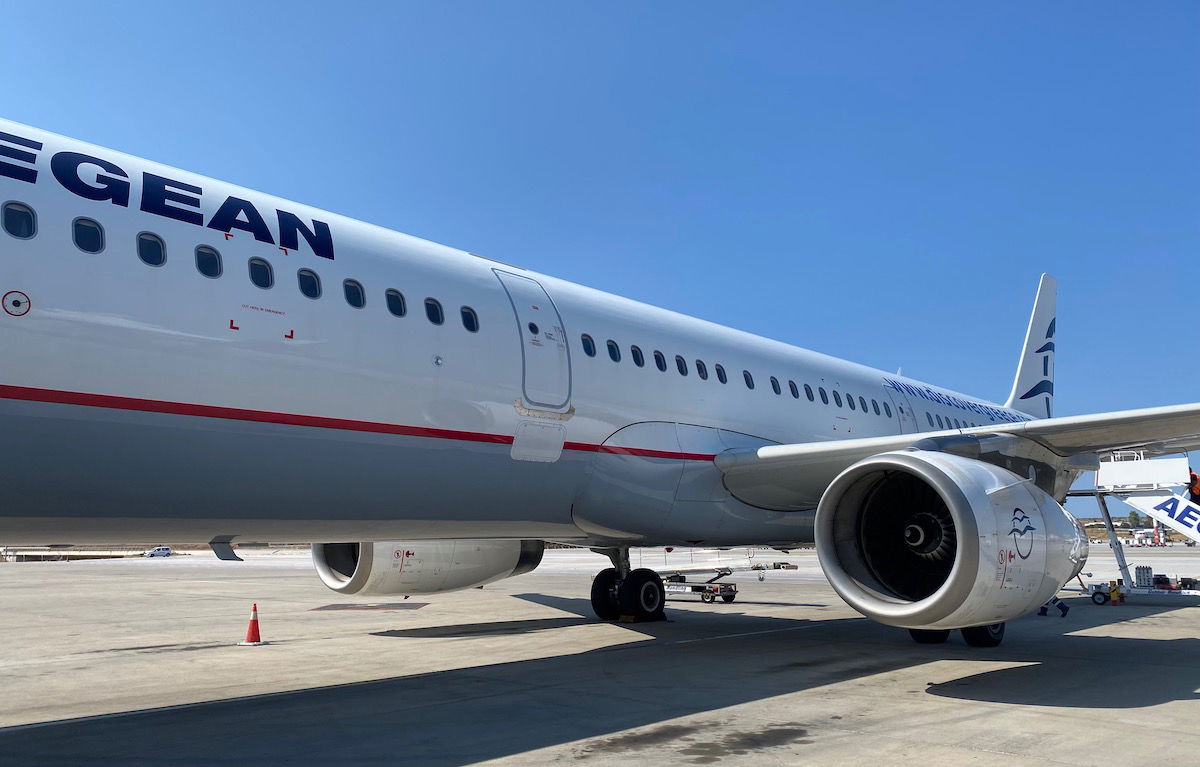 How could something like this happen?!
It's a bit puzzling to me how something like this could happen, though I suppose with the amount of stuff being shipped globally every day, mistakes of all kinds are bound to happen.
For what it's worth, coffins are typically shipped by plane in air trays, which allow the coffins to be placed in a protected container with a wooden base and a cardboard top.
The Aegean flight would have been operated by an Airbus A320-family aircraft, and those planes don't exactly have massive cargo holds (at least compared to a 777). With the plane just doing a turnaround, you'd assume that the whole cargo compartment would have been unloaded, since it's not like any cargo or luggage was intended to travel roundtrip.
So I wonder if the paperwork for the coffin just wasn't correct, if the ground staff didn't see the coffin, or if cargo was somehow loaded and unloaded at the same time, leading ground handlers to lose track of some shipments.
With the family at the airport, I think it's also safe to assume that the aircraft just had a quick turnaround. So by the time the family realized that the remains of their loved one weren't there, the plane was already on its way back to Athens.
Bottom line
Losing a loved one is hard enough, especially with the complicated logistics of transporting remains internationally. That was recently made even tougher for one family trying to transport a coffin from Greece to Ireland.
For whatever reason, the remains weren't offloaded at Dublin Airport, but rather were flown back to Athens, causing the funeral to have to be rescheduled. The remains ended up being repatriated the following day on another airline.
What do you make of this situation?