A Cathay Pacific crew's unprofessionalism is going viral on social media in China, causing the airline to take decisive action.
Cathay Pacific crew made fun of mainland Chinese passengers
This incident happened on Sunday, May 21, 2023, and involves Cathay Pacific flight CX897 from Chengdu (CTU) to Hong Kong (HKG), which was operated by an Airbus A330. A Mandarin speaking passenger took to social media platform Xiaohongshu to share the unprofessionalism of the crew throughout the flight, as they complained extensively in English and Cantonese about customers.
So, what did the crew say? One passenger reportedly asked for a carpet, but meant blanket. In a recording allegedly taken by one of the passengers, you can hear someone saying "if you cannot say blanket in English, you cannot have it… carpet is on the floor, feel free if you want to lie on it."
A flight attendant allegedly remarked in Cantonese that "they cannot understand the human language," after making an announcement in Cantonese reminding passengers to stay seated when the seatbelt sign is turned on.
Admittedly flight attendants sometimes deal with complicated passengers, and will sometimes make jokes. But this completely crosses the line. It's not just that this was said within earshot of passengers, but rather this isn't even acceptable to joke about.
Cathay Pacific fires three flight attendants for behavior
On Monday, Cathay Pacific took to Chinese social media platform Weibo to issue an apology for the incident, and state the company had opened an investigation. The airline reiterated that "any speech or behaviour that violates our policies or code of conduct, when confirmed, will be dealt with seriously and diligently." The airline also stated that it contacted relevant passengers to learn more about the incident.
The flight attendants were initially suspended, and the airline promised to have an additional update within three days. Well, the airline didn't waste any time, and has now fired three flight attendants from this flight for their behavior. Wow.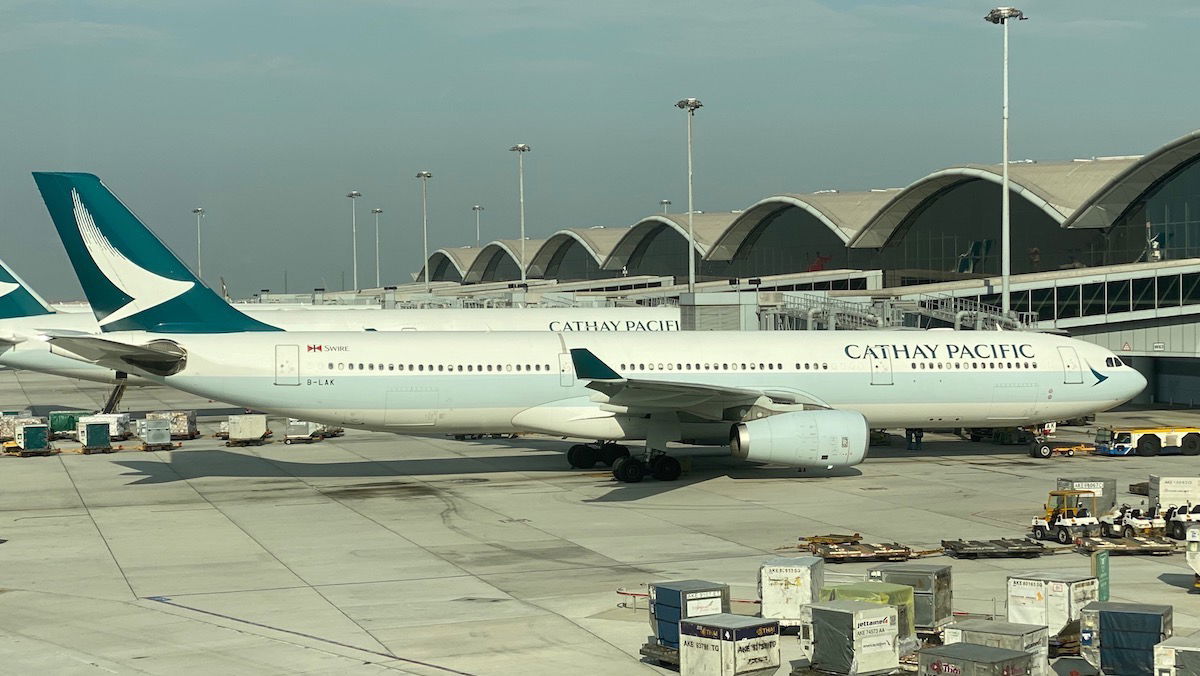 Bottom line
On Sunday, some Cathay Pacific flight attendants on a flight from Chengdu to Hong Kong were overheard making fun of passengers who primarily spoke Mandarin. Apparently the jokes took place throughout the flight, and as you'd expect, this caused quite the uproar.
Cathay Pacific promised to investigate, and the airline took swift action, first suspending the crew members involved, and then firing them. This kind of behavior is unacceptable, so this punishment seems appropriate. It's good that the flight attendants got called out for their behavior, because who knows how many other times they acted this way without getting caught.
What do you make of this Cathay Pacific situation?