Breeze Airways is an ultra low cost carrier based in the United States that launched operations in 2021. The airline was founded by entrepreneur David Neeleman, who is also the person behind JetBlue, among other airlines. The carrier's business model is based around operating point-to-point flights in underserved markets.
So far the airline has exclusively operated domestic flights, though we know the airline eventually plans to fly internationally. We've now just learned the carrier's first planned international route… and it makes no sense to me.
Breeze Airways plans Los Angeles to Los Cabos route
Breeze Airways has filed with the United States Department of Transportation (DOT) to request a certificate of public convenience and necessity, authorizing the airline to engage in foreign scheduled air transportation. In the filing, the airline has revealed its first international route.
As of November 2023, Breeze Airways plans to launch once weekly flights between Los Angeles (LAX) and Los Cabos (SJD) using Airbus A220 aircraft. The schedule for the 911-mile flight hasn't been revealed.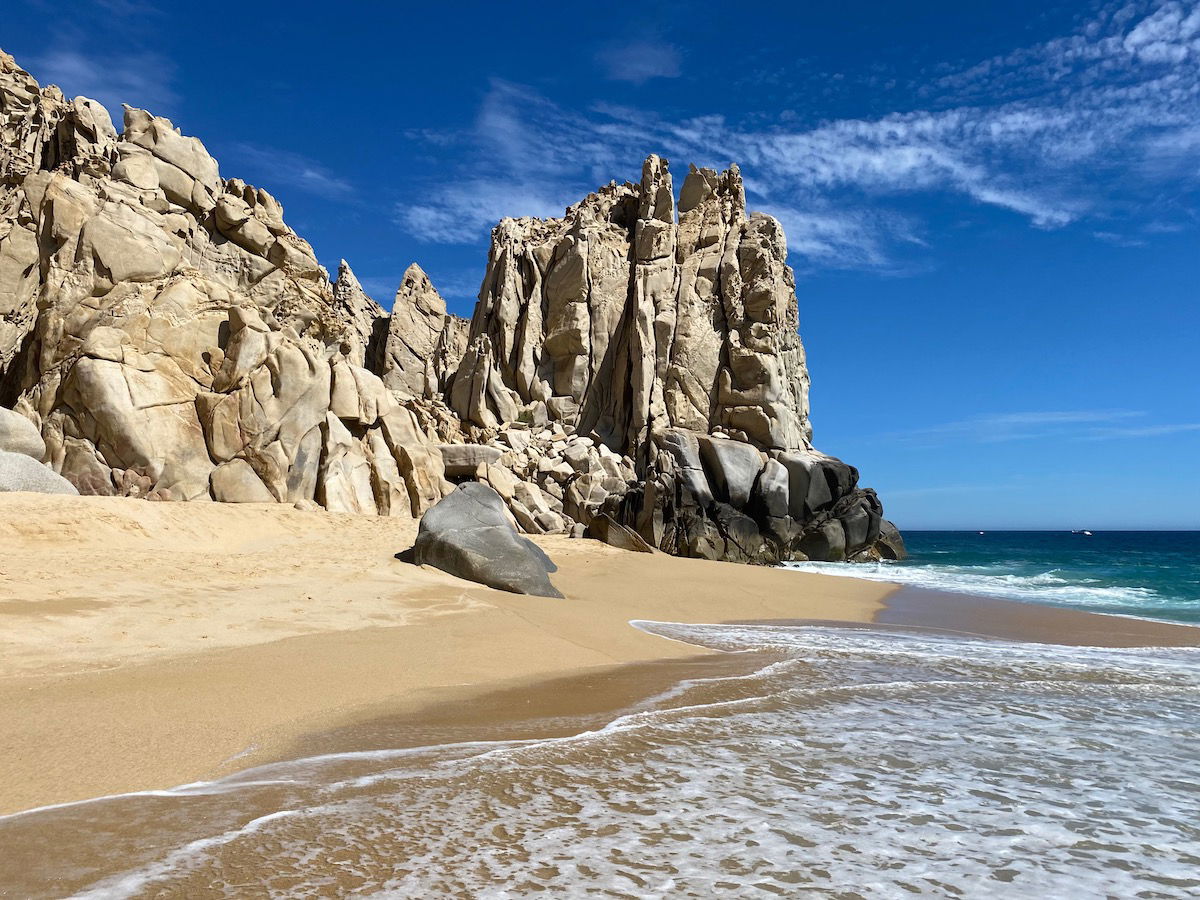 Keep in mind that the United States and Mexico have an Open Skies agreement, so once Breeze Airways receives permission to operate this route, the airline can in theory add further service to Mexico, pending any airport slot limitations. For example, Mexico City Airport (MEX) is slot restricted, so the airline couldn't just easily expand there.
Interestingly Breeze has revealed the anticipated financials for the route. That's unusual, since it's not something you often see in a filing like this, though it sure is intriguing. According to this forecast, the airline anticipates an operating margin of 8.3%, first year losses of $82,253 (including startup costs), and also expects ticket revenue and ancillary revenue to be identical.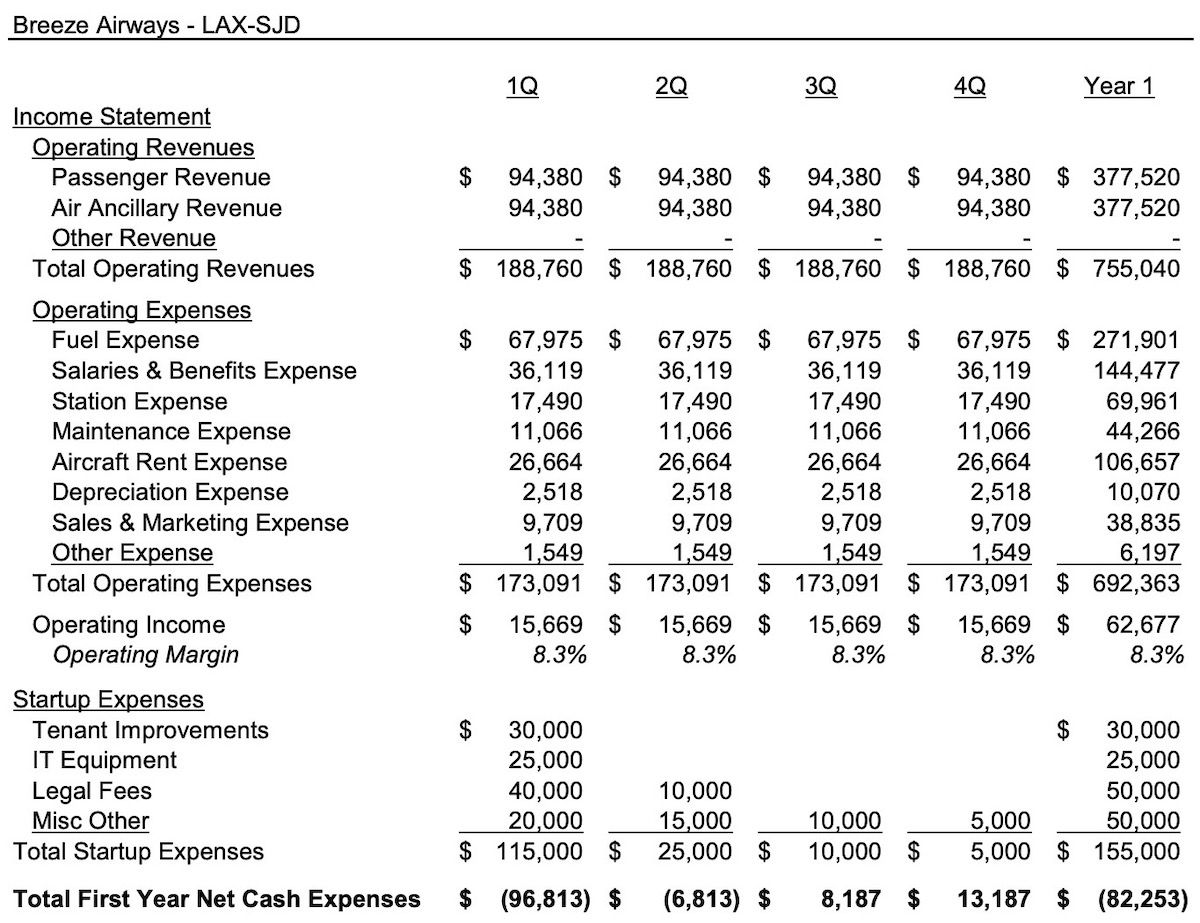 Breeze Airways' first international route makes no sense
Breeze Airways' first planned international route is bizarre, especially in the context of the carrier's business model. When Breeze launched, the airline started that 95% of the markets it would serve would be ones without competition.
Meanwhile Los Angeles to Los Cabos is one of the most competitive markets between the United States and Mexico. The route is served nonstop by Alaska, American, Delta, JetBlue, Spirit, and United, with some airlines offering multiple daily frequencies. That's literally the opposite of what Breeze claims that its business model is.
Here's the thing — it's one thing if the airline said "we get this market is competitive, but we think we can compete given our cost structure, so let's give this a shot." But that's not what the airline is doing. The airline will fly once weekly in a market where other airlines operate daily frequencies, at an absolute minimum. That's simply a non-starter for this route succeeding, since it gives travelers so few options in terms of schedule.
So I don't get it, what am I missing? Does Breeze have some sort of package holiday contract for this route? Is this announcement a red herring, and the airline is claiming this will be its first route to Mexico, but will then change it last minute, once permission is granted?
I love the concept of what Breeze stands for, which is operating point-to-point routes that are underserved with a pleasant passenger experience. That adds huge value for consumers. However, the way this business model has been executed has left a bit to be desired.
Breeze seems to pull out of markets almost as soon as it enters them, not taking time to see how demand evolves, or to build up brand awareness. While I can appreciate the airline wanting to grow in a nimble way and try new things, you tick off a lot of consumers when you keep adding routes and then quickly cutting them.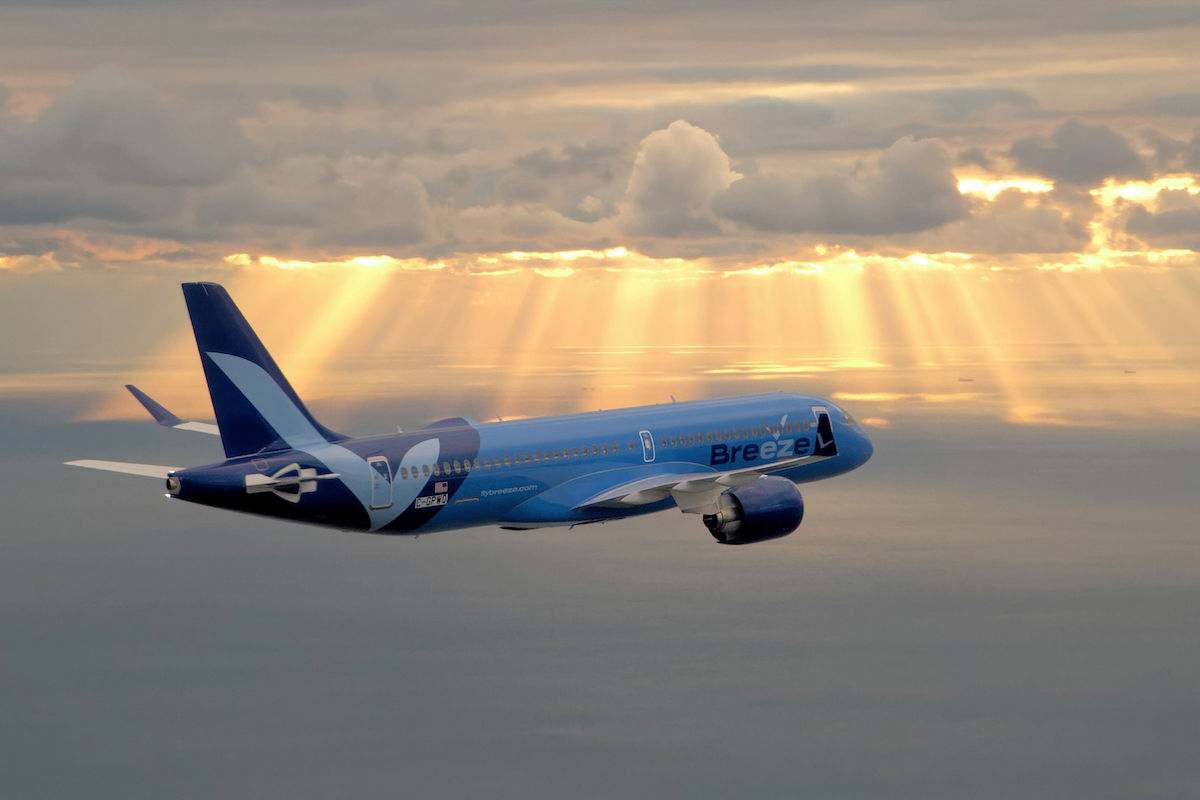 Bottom line
Breeze Airways intends to expand to Mexico as of late 2023, which will be the carrier's first international destination. However, rather than flying in an underserved point-to-point market, the airline intends to fly between Los Angeles and Los Cabos… once weekly.
I can't make sense of this route, as it seems to counter Breeze's business model. The airline will fly in a well-served market in an uncompetitive way, with a schedule that simply won't work for most consumers. I imagine there's more to this, so I'm curious to see how this plays out…
What do you make of Breeze Airways' planned service to Mexico?