The Amex Platinum is getting a bit more colorful. We first learned about this several weeks back, and as of today cardmembers can request a redesigned card.
Special Amex Platinum artist card designs
As of today (Thursday, January 20, 2022), Amex Platinum cardmembers can choose from two new card designs. This is available for consumer cards issued in the United States, for both new and existing cardmembers.
The two designs are by artists Julie Mehretu and Kehinde Wiley, who have transformed the cards into art. Usually I'd try to cover the basics in my own words, but reading the press release I've realized that I just can't do that without sounding super awkward, so I'll quote…
Amex Platinum x Julie Mehretu
Here's how the card design by Julie Mehretu is described:
Julie Mehretu, one of the most renowned abstract artists today, created the Platinum x Julie Mehretu, which evokes the abstract modernity for which she is known.

"For me, making art comes from expanding the imagination and possibility, the incredible feeling of inventiveness and vitality that one can experience with a painting," said Julie Mehretu. "Art is all around us and I am delighted that a part of my work can now be found on the smallest of canvases in Platinum Card Members' wallets."

Mehretu is known for her talismanic and profound works that link architecture, identity and history while also advancing concepts that are fundamental to art itself.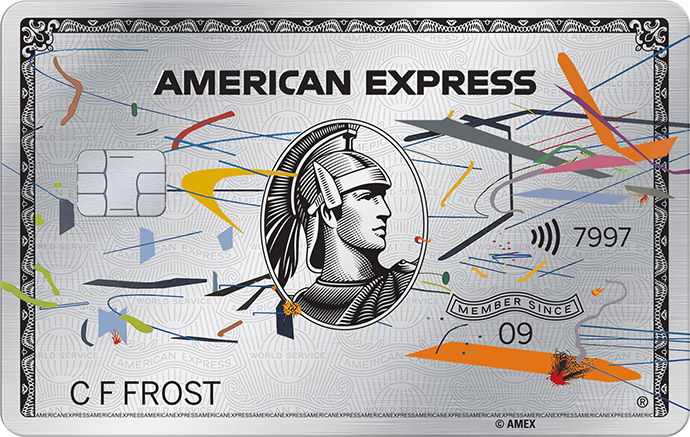 Amex Platinum x Kehinde Wiley
Here's how the card design be Kehinde Wiley is described:
Designed by Kehinde Wiley, a visionary portrait painter best known for naturalistic portraits brought distinctive botanicals to the Platinum Card design for Platinum x Kehinde Wiley, which wonderfully captures the essence of his profound energy and worldview.

"This was an exciting project and powerful experience for me to translate my artistic approach into one of the reimagined designs for the Platinum Card," said Kehinde Wiley. "I am proud to help Platinum Card Members enjoy a bit of artistic inspiration every day."

Wiley's work engages signs and visual rhetoric of the heroic, powerful, majestic and the sublime in his representation of diverse individuals.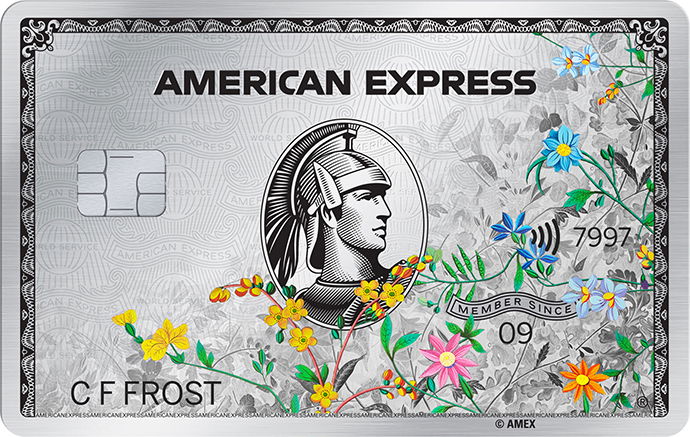 How to request a redesigned Amex Platinum
The process of requesting a redesigned Amex Platinum is easy. Just log into your American Express online account, and click on the "Account Services" tab.

Then click the "Replace a Card" button.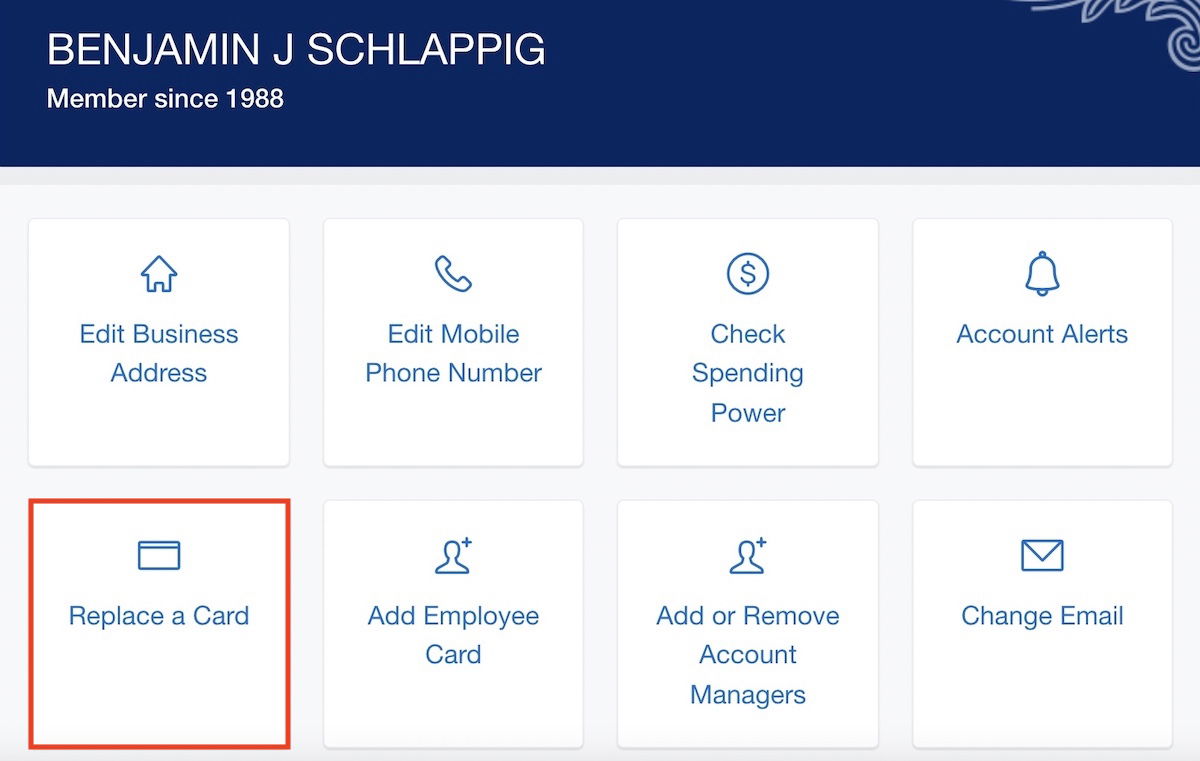 Then select the option that says "I want to change my Card's design."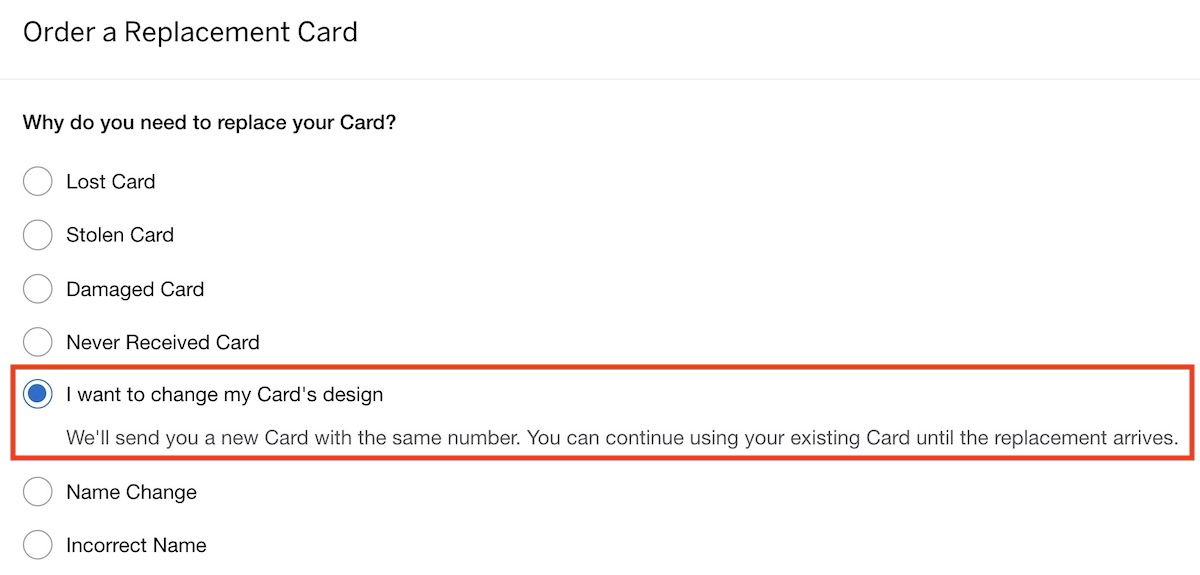 Once there, you'll be able to choose which of the designs you'd like for your card.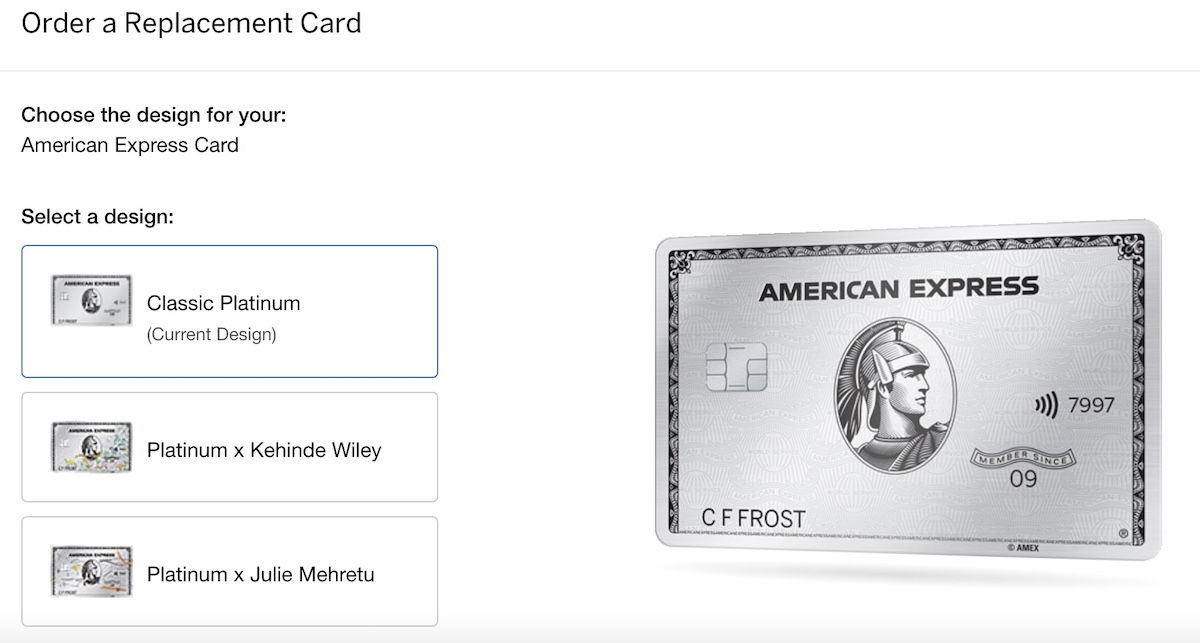 My take on these Amex Platinum card designs
I'm of two minds when it comes to these Amex Platinum special art designs. On the one hand, this seems smart:
These designs are unique, and will be conversation starters; what card issuer wouldn't want their card to be a point of conversation?
The demographic that Amex is going after with the Platinum Card will largely like this, and it could cause some people to choose to put this card front of wallet
On the other hand, from a rational standpoint, this seems silly:
Sure, I'll request one of these cards, though it won't impact my choice to put spending on the card.
Bottom line
The Amex Platinum has new card designs from artists, and cardmembers can request their cards as of today (January 20, 2022). This is available to both new and existing cardmembers of the personal card in the United States. The designs are cute, though obviously this is style over substance.
What do you make of the Amex Platinum card redesigns? Are you requesting one of the two designs, and if so, which one?