There's an update when it comes to the unusual Amex Centurion Lounge situation at LAX.
The Centurion Lounge LAX's unusual closure
Amex is known for its network of Centurion Lounges, which tend to be excellent. In March 2020 (a few days before the United States largely shut down due to the pandemic), the Amex Centurion Lounge LAX opened, which many Amex Platinum cardmembers were excited about.
As you'd expect, the lounge closed within days, as did all Amex Centurion Lounges, due to lack of demand and a need for new safety protocols. Over time we've seen virtually all Centurion Lounges in the United States reopen… with the exception of the LAX one. Up until now, the lounge has instead offered a grab & go selection, where cardmembers can swing by an area in the terminal and be given a bag with food.
This has caused some confusion, as the lounge has been closed for over two years. We were told that the closure was due to "building repairs," though understandably that's a bit vague, especially when we're talking about a brand new lounge, and when you consider that other lounges in the terminal are open.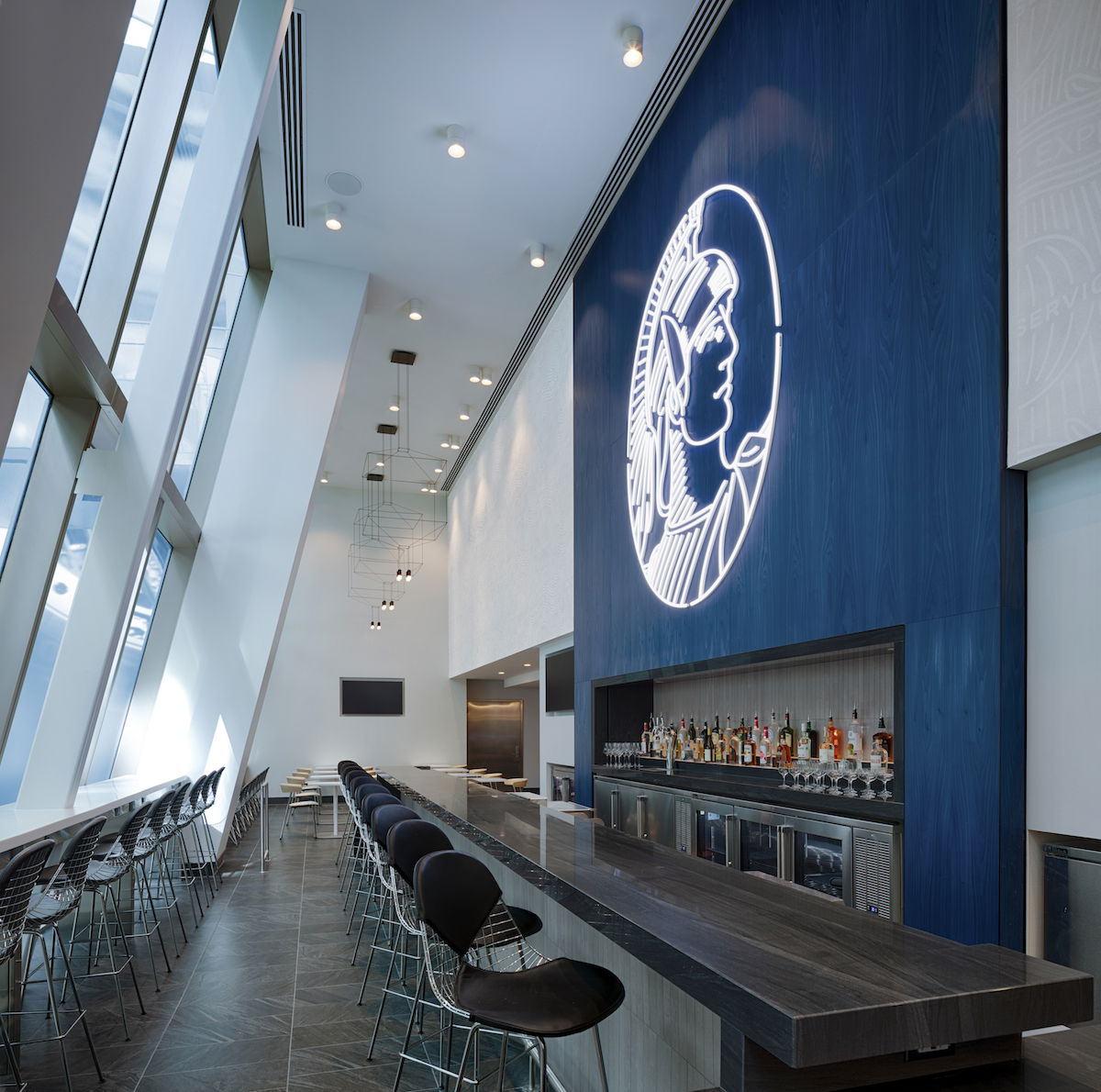 The Centurion Lounge is closed due to jet fumes
As initially spotted by Thrifty Traveler, we recently learned the reason for this closure. Per an April 14, 2022, filing with the airport, apparently there was an issue with the HVAC that allowed jet fumes to seep into the lounge:
American Express Travel Related Services, Inc. was forced to close its lounge in June of 2021 due to an issue with their Heating, Ventilation and Air Conditioning (HVAC) system that was allowing jet fumes into the lounge. To fix the issue, AMEX, at its sole cost, is replacing the HVAC system. This project will require the Centurion Lounge to be closed for approximately six months.
Amex anticipates that the fix will take six months, so you can expect that the permanent Centurion Lounge LAX won't reopen until later this year.
Amex opens temporary Centurion Lounge LAX
Amex has worked out a short-term lease agreement, to temporarily use vacant space on the sixth floor of Tom Bradley International Terminal (TBIT), intended to "offer replacement lounge amenities." Well, this lounge space is now open. This lounge is open daily from 6AM until 2:30PM, and features grab-and-go food, pre-packaged food, and non-alcoholic beverages.
For context, the lounge is 4,401 square feet, so it's much smaller than the 13,693 square foot lounge space that Amex otherwise has. The lounge is using the space of the former Etihad Lounge LAX, which has long been closed.
Currently this lease is in place through September 30, 2022, so it sounds like Amex is aiming for an October reopening of the primary lounge. Of course I'd imagine that timeline can change, since this must be a pretty complex project.
There's no denying that this is all costing Amex quite a bit of money — Amex is still making the lease payment, and the company is also paying for all of the repairs.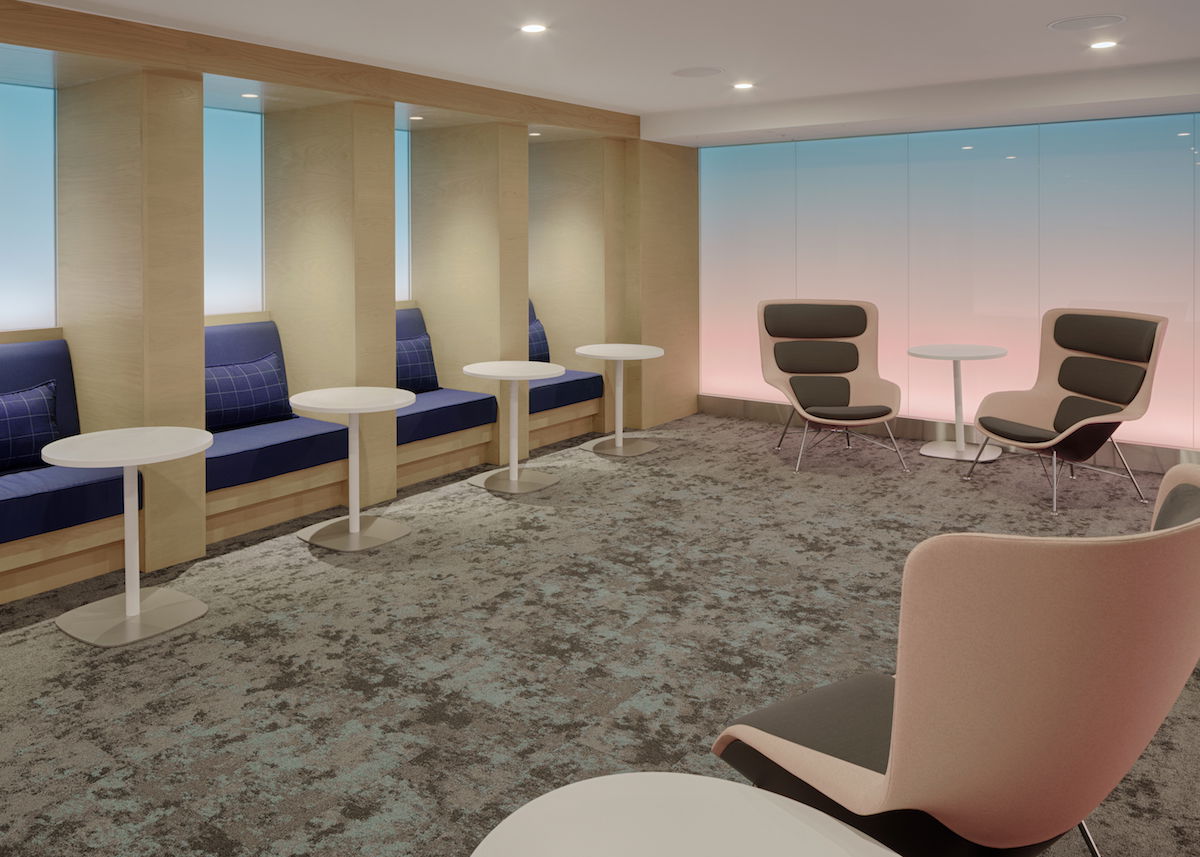 Bottom line
The primary Amex Centurion Lounge LAX continues to remain closed, and many have wondered what the cause of this closure is, given that the lounge was the last Centurion Lounge to open before the pandemic. This is all due to issues with the HVAC system that are causing jet fumes to enter the lounge. Amex expects this fix to take roughly six months.
In the meantime, Amex has opened a temporary Centurion Lounge at LAX, in the space of the former Etihad Lounge. The lounge is roughly 4,400 square feet, and features a limited selection of grab & go food, pre-packaged food, and non-alcoholic drinks. This is better than nothing, but it sounds like the temporary space isn't anything like your typical Centurion Lounge.
Anyone have plans to visit the temporary Amex Centurion Lounge LAX?