As reported by PYOK, a woman named Yasbleidy Giraldo has filed a lawsuit in a Brooklyn District Court against American Airlines, alleging that a flight attendant locked her and her child in the lavatory, and accused them of a "terrorist incident." Huh?!
Mother & son accused of terrorist incident on American flight
This situation dates back to September 2022, and involves an American Airlines flight from Fort Lauderdale (FLL) to New York (JFK). Giraldo was traveling with her three-year-old child, and believes she was the target of of religious and racial discrimination, based on how she looked, her name, and because she was speaking Farsi during the flight.
According to the lawsuit:
Giraldo was seated in the first row of economy, and attempted to use the first class lavatory to change her son's diaper; on domestic flights, American's policy is to allow you to use a lavatory in any cabin, so she was within her rights to do this
The first class flight attendant refused to let Giraldo use the lavatory, and sent her to use the lavatory in the back of the plane, in economy
While waiting for the economy lavatory, another flight attendant confirmed that she could have used the first class lavatory
Later in the flight, Giraldo's son urgently needed to go to the bathroom, so she rushed to the first class lavatory, and bypassed the first class flight attendant
Once inside the lavatory, she heard the door lock from the outside, and she tried to open the door, but it wouldn't open; Giraldo claims that the flight attendant "sneered through the door, 'oh are you locked in, do you need someone to open the door, ma'am?'"
Giraldo got upset by this, as she suffers from claustrophobia and anxiety when flying; she started to bang on the door, which traumatized her three year old child, and she "gathered all her strength and tried to contain herself to comfort him"
The flight attendant eventually unlocked the door and the mother and son returned to their seats, but were then "scolded" by the flight attendant, who claimed they had been responsible for a "terrorist incident"
The flight attendant warned Giraldo that the pilot had called in a "terrorist alert," and on arrival police officers escorted them off a plane, and questioned them for 15 minutes, before they were released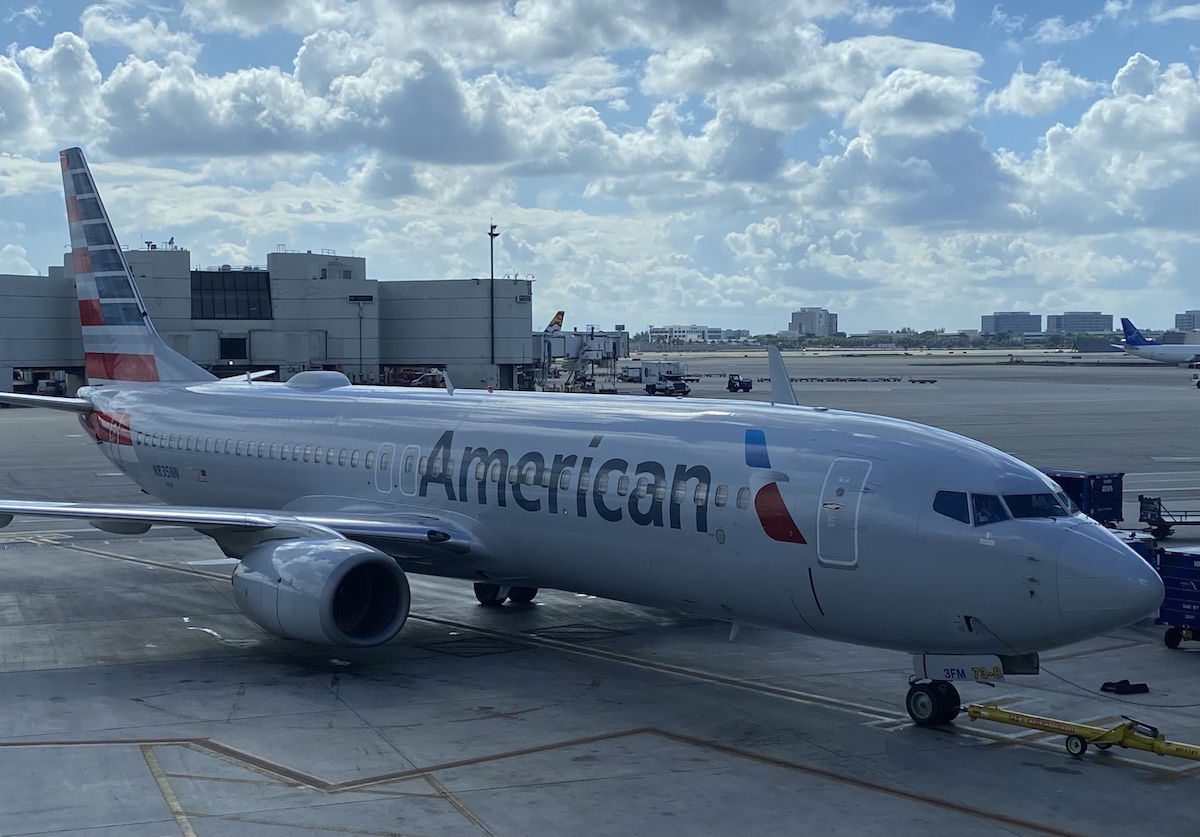 My take on this bizarre story
What the heck?!? Admittedly this is a lawsuit, so it contains only one side of the story. Discrimination is very real, but even so, I'm trying to wrap my head around how something like this could happen. Is there any part of this awful situation that could be attributed to a miscommunication? For example:
Could it be that the mother was told she wasn't allowed to use the first class lavatory because they were about to open the cockpit door, or something along those lines?
Could it be that the flight attendant was trying to be helpful by locking the door for the mother? I know in first class on ANA or JAL they'll often follow you to the lavatory and lock the door for you, as a courtesy; admittedly American economy isn't ANA or JAL first class 😉
Let me be clear, I don't think either of those things were happening here, based on the context. But for the sake of humanity, I'm trying to come up with anything possible that's a better explanation than just thinking "oh yeah, a flight attendant locked a mother and small child in a bathroom, and then accused them of a terrorist incident."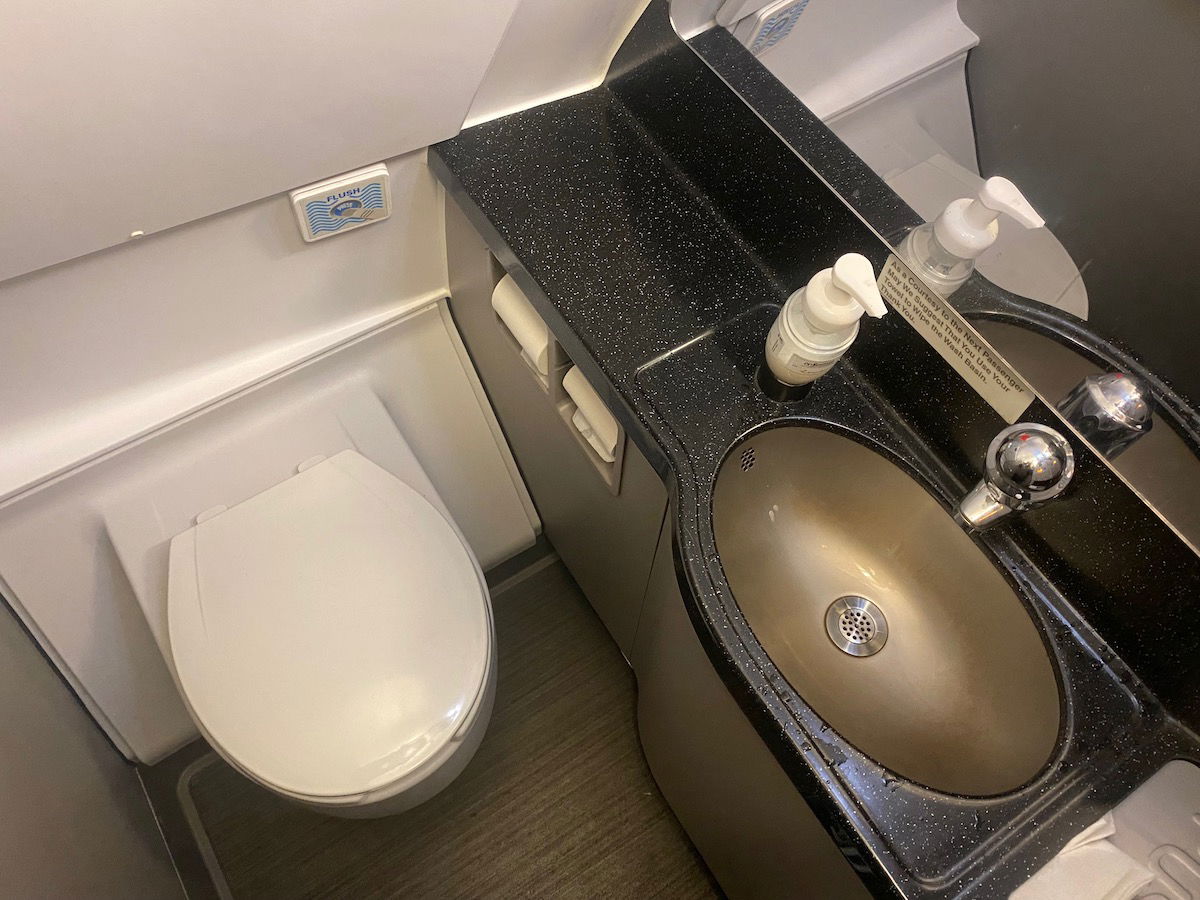 Bottom line
A mother is suing American Airlines, alleging that a flight attendant refused to let her use the first class bathroom, and then ended up locking her in the lavatory later in the flight, and calling the cops on her, claiming she was involved in a terrorist incident.
If the facts are as presented, this is really, really bad. And even if there was some sort of a miscommunication, I can't even begin to wrap my head around how this could be escalated to the point that a flight attendant labels this as a terrorist incident, and has the police meet the flight. Some flight attendants are just really bad at conflict deescalation…
What do you make of this incident, based on what we know?