American Airlines is finally starting the process of rolling out its new safety video, roughly three years behind schedule.
American Airlines' new safety video
American Airlines was supposed to introduce a new safety video in March 2020, coinciding with the launch of new employee uniforms. However, due to the pandemic, the airline made the decision to delay its new safety video. I'm not sure I totally understand the logic of why it was delayed for so long, but that's the situation.
Well, that's about to change. As reported by @xJonNYC, American will be ringing in the new year by finally screening its new safety video onboard flights. While this should start to happen in the coming days, you might still see the old safety video on some flights for a few more months.
Also keep in mind that a vast majority of American's narrow body aircraft don't have televisions, and therefore have a manual safety demonstration. It will primarily be passengers on wide body jets who see this video.
You can see the new video for yourself below, which you can expect to see onboard flights in the coming days.
Then below you can find the previous safety video, which is being screened through the end of 2022.
My thoughts on the new safety video
Nowadays many airlines put a lot of effort into safety videos, (controversially) trying to make them humorous or attention grabbing. That's certainly not what American is doing, as the airline takes a more traditional approach to its safety videos — there are no comedy routines or rap battles here.
So, what's my take on American's new safety video?
I like that the video is visually interesting to watch and that it's not annoying, in the sense that frequent flyers shouldn't be bothered by it; the music is calming and upbeat as well, which contributes to that
I can't help but notice the extent to which employees are smiling in an over-the-top way; the smiles are just so big that it reeks of insincerity, in my opinion
The video contains American's new(ish) slogan, "We Fly So You Can Soar," as we haven't otherwise seen this used all that much
Since this video was filmed around three years ago (and labor in the industry changed so much during the pandemic), I can't help but wonder what percent of employees featured in the video are still at the airline
In a twisted way, I'm kind of going to miss the "first things first, let's buckle those belts" video, as I think I've memorized every word at this point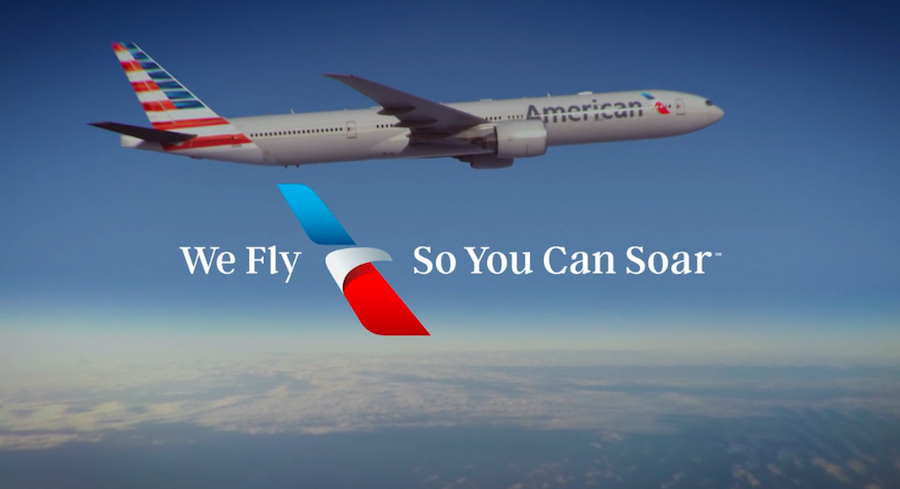 Bottom line
American Airlines is in the process of rolling out a new safety video. The video is only new in the sense that it will start to be aired soon, even though it was filmed roughly three years ago. I'm pretty sure Air New Zealand would ordinarily introduce half a dozen new safety videos in that time period. 😉
I think American's new safety video is… perfectly fine? It's non-offensive, and shouldn't become too tiresome to any frequent flyers. At the same time, it's unlikely to win any awards, or be too memorable.
Admittedly American's safety videos are a bit less important to frequent flyers than in the past, given how few American planes have televisions nowadays.
What do you make of American's new safety video?