An American Airlines employee once again enforced the carrier's non-existent dress code…
American Airlines tells Olivia Culpo to cover up
Every so often there's a viral story about an airline passenger being asked to wear less revealing clothing. In this case it involves a pretty high profile passenger. Former Miss Universe and Sports Illustrated model Olivia Culpo was flying with American Airlines to Los Cabos (SJD) on Thursday, accompanied by her sister and boyfriend.
According to posts on Instagram by her sister, the 29-year-old was called to the gate counter and told she needed to cover up in order to be able to fly. It would appear that Culpo was wearing biker shorts, a sports bra (or halter crop top?), and a long cardigan.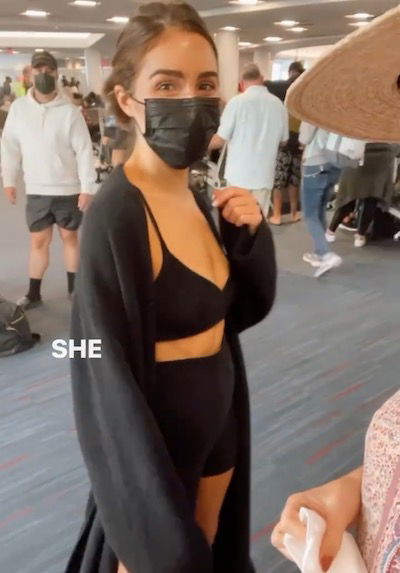 She ultimately agreed to put on her boyfriend's hoodie in order to be able to travel. Interestingly the sisters met another woman in the gate area who also had what some might consider a "revealing" outfit, in the sense that her midriff was exposed and you could see her curves. That woman allegedly wasn't asked to change, and was surprised to hear that Culpo was asked to put on more clothes.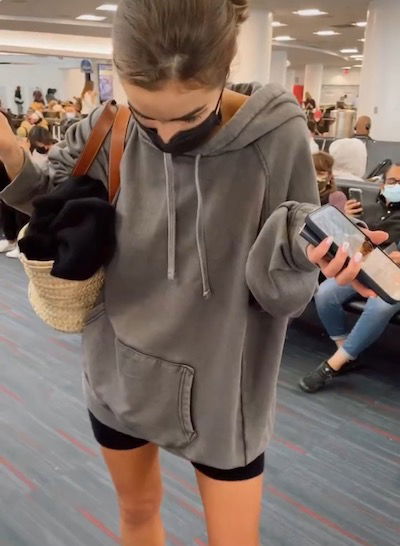 Below you can see a video of the Instagram stories.
What is American Airlines' dress code?
So, what is American Airlines' dress code? It's very short:
"Dress appropriately; bare feet or offensive clothing aren't allowed."
Culpo didn't have bare feet, and I don't think there was anything "offensive" about her clothing. The rules do say to "dress appropriately," though there's no further clarification of what that means beyond not having bare feet or offensive clothing.
Personally I think it's ridiculous that Culpo was asked to cover up. When it comes to conversations about these incidents, I think people often approach it wrong. Some people will say "well people should dress up to fly, and I would never dress that way when flying."
While I'm not a woman, I probably wouldn't dress that way either. But I also don't dictate how other people should dress, and for that matter having to "dress up" is in no way reflected in American's dress code.
Is what Culpo is wearing any more "offensive" than a man wearing a tank top, shorts, and flip flops on a plane? I'd say it isn't, yet I've never heard of a man being kicked off a plane for that.
Bottom line
An American Airlines gate agent asked Olivia Culpo to cover up prior to a flight yesterday. Once again, agents are left to use their own discretion for American's incredibly vague (and arguably non-existent) dress code. While I can appreciate that some people would choose to wear more clothes on planes, there's nothing "offensive" about what she's wearing — everything that needs to be covered is covered, and she's headed to a beach destination, after all.
I don't understand why American can't either publish a stricter and more concrete dress code (which I'd have no problem with, if it applied equally to all), rather than leaving it to individual gate agents to decide which outfits they're feeling, and which they aren't.
What do you make of this incident — should an American Airlines gate agent have asked Culpo to cover up?