Alaska Airlines and Mokulele Airlines have just announced a new partnership, expected to launch in early 2023. Unfortunately the execution of this leaves a bit to be desired.
How the Alaska & Mokulele partnership works
Mokulele Airlines will be the newest partner of Alaska Airlines Mileage Plan. The partnership is expected to launch in early 2023, and is supposed to make it easier and more convenient for Alaska Airlines passengers to access more locations throughout Hawaii.
Starting in early 2023, here's how Alaska Airlines customers can benefit from this new partnership with Mokulele Airlines:
Flights on Mokulele will be available for purchase directly on Alaska Airlines' website
Alaska Mileage Plan members who purchase tickets directly on Alaska Airlines' website will earn miles when flying on Mokulele
Unfortunately that seems to be the extent of the partnership. Alaska Mileage Plan members won't be able to redeem miles for travel on Mokulele, and won't be able to earn miles for flights on Mokulele when not booked directly with Alaska Airlines.
Here's how Alaska Airlines' SVP of Fleet, Finance, and Alliances, Nat Pieper, describes this new partnership:
"Our enhanced partnership with Mokulele Airlines will provide our guests with a more streamlined way to travel to additional communities across the islands to appreciate the culture, beauty and adventure of Hawaii. This is also a terrific way for our Mileage Plan members to earn additional miles while traveling to one of the most beautiful places in the world."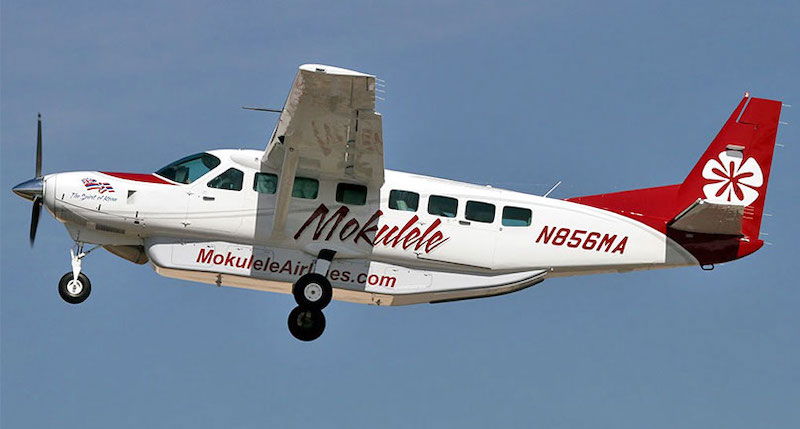 What is Mokulele Airlines?
For those not familiar, Mokulele Airlines offers more inter-island frequencies than any other airline in Hawaii. The airline operates up to 800 flights per week, with as many as 150 peak-day departures, to 10 destinations across Hawaii. These destinations include Hana, Hilo, Hoolehua, Honolulu, Kahului, Kalaupapa, Kapalua, Kona, Lanai City, and Waimea-Kohala.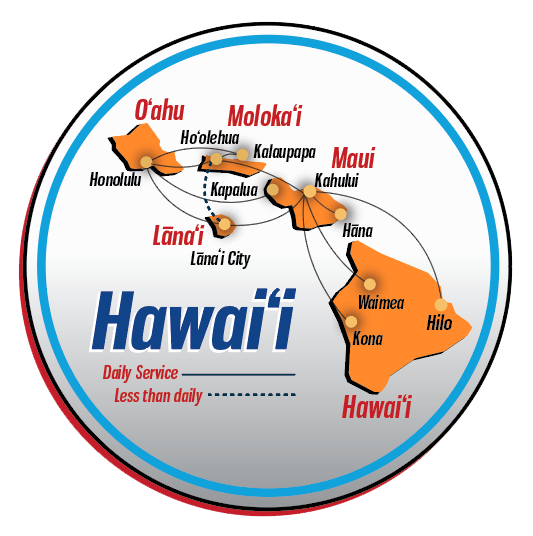 Mokulele operates a fleet of Cessna 208B EX Grand Caravan aircraft, each featuring nine seats. Mokulele is the only airline in Hawaii with regularly scheduled service to the islands of Lanai and Molokai, so this opens up some destinations that Alaska passengers didn't previously have access to.
This complements Alaska's 30 nonstop peak-day departures from seven cities on the West Coast, including Anchorage, Los Angeles, Portland, San Diego, San Francisco, San Jose, and Seattle.
Mokulele has operated for nearly 30 years, and is owned by Southern Airways, which is the largest commuter airline in the United States. With its subsidiaries, the airline operates more than 275 peak-day departures. Beyond Hawaii service, the airline has hubs in Chicago, Dallas, Denver, Los Angeles, Memphis, Phoenix, Pittsburgh, Saipan, St. Louis, and Washington Dulles.
It's quite an interesting airline, which has established a niche by largely operating in Essential Air Service markets.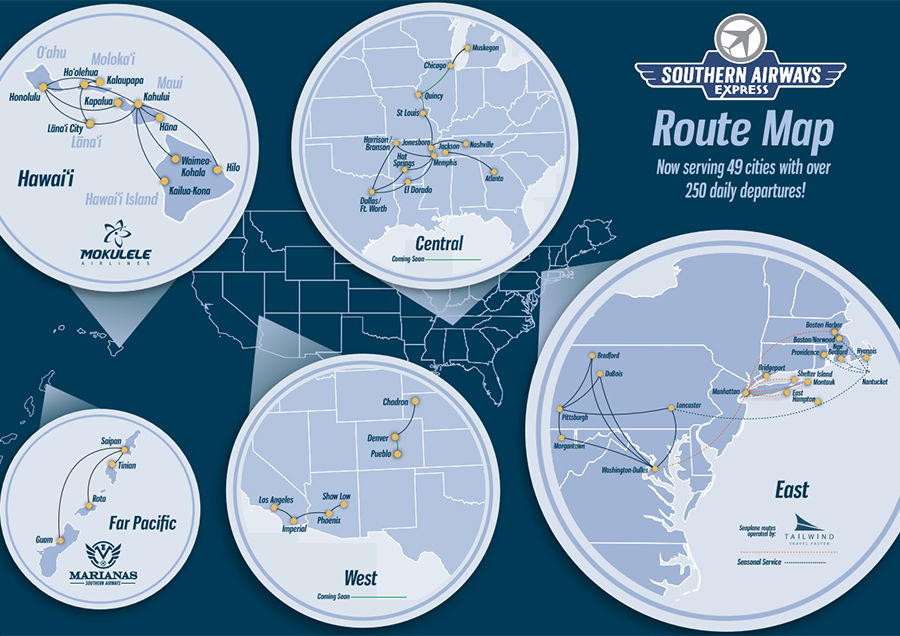 Bottom line
Alaska Airlines and Mokulele Airlines are launching a new partnership as of early 2023. With this, Alaska Airlines customers will be able to book Mokulele Airlines flights through Alaska's website, and will also be able to earn Mileage Plan miles for those flights.
Unfortunately it doesn't look like there will be any mileage redemption opportunities, and you also won't be able to earn miles when booking directly with Mokulele.
Ultimately this is a good partnership that provides access to more destinations in Hawaii. It's just not quite as useful as it could be.
What do you make of this Alaska Airlines and Mokulele Airlines partnership?