An Alaska Airlines passenger was kicked off a recent flight from Portland to Las Vegas, and I'm not sure what exactly to make of this story…
Why a passenger got kicked off an Alaska Airlines flight
An Alaska Airlines passenger named Kandace is "livid" and is calling on flight attendants to be fired after a recent incident she had on a flight from Portland to Las Vegas. According to the passenger's version of events:
Kandace and her three colleagues had enjoyed some drinks at the airport bar; Kandace claims that she had one and a half mimosas prior to boarding the plane
Once on the plane, Kandace went to the lavatory prior to departure; even though she claims to be a pretty frequent flyer, she said she didn't know how airplane bathrooms work, so she asked the flight attendant for help
The flight attendant explained that she should go in there and then lock the door, and the light would come on automatically, but when she went into the bathroom, she claims the light didn't come on, so she asked the flight attendant for help
She was also on the phone in the lavatory talking to her colleagues, as two of them were booked on a different flight; she claims to have stayed in the bathroom for around 10 minutes
When she exited the bathroom, the flight attendant repeatedly asked her if she was okay
Kandace claims she told the flight attendant "I mean I did have a drink at the bar, but who doesn't? There are literally bars at the airport. I had a mimosa… well, one and a half, I didn't even finish the second one because I had to get to the gate"
Once she returned to her seat, Kandace was approached by an Alaska Airlines employee, who was at first confused, and assuming she had approached the wrong person, since Kandace seemed normal; however, after checking with the flight attendant, she confirmed that Kandace was the one who should be removed from the plane
Kandace assumed this was a joke, and claims to have asked her four times if she's kidding, but she was informed that the decision had already been made
After being removed from the plane, the flight attendant allegedly accused her of "slurring her words" and whispering "I'm drink, shhh," which Kandace denies
Kandace's original flight was at 5:30PM, and she was rebooked on a flight departing at 10PM, so she had to wait at the airport for over four hours.
You can watch the TikTok video for yourself here, though note that it contains some bad language.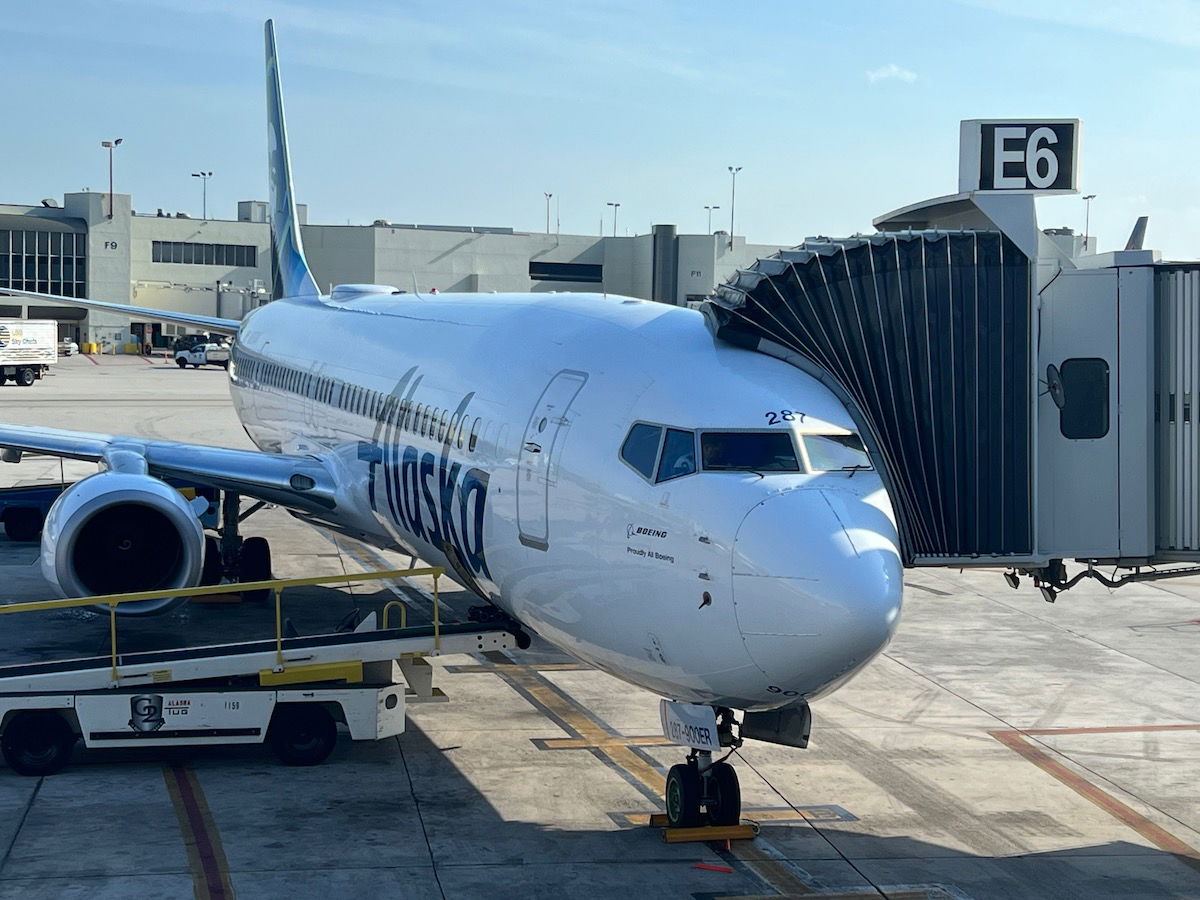 My take on this Alaska Airlines incident
Admittedly we only have one side of the story here, though based on what we do know, I have a few thoughts.
First of all, I'm not sure how much later the video at the airport was recorded, but she seems okay to me, and doesn't seem drunk.
Second of all, I can't help but wonder if this was maybe just a big misunderstanding. The traveler's behavior was no doubt a bit unusual, as she spent 10 minutes in the lavatory, didn't know how the lavatory worked, and (innocently) admitted to the flight attendant that she had been drinking.
I can understand how the flight attendant would logically link this behavior to someone who may have been drinking a lot before a flight. Ultimately flight attendants can have people removed from a flight if they find behavior to be strange, and there's no judge and jury, but rather flight attendants are supposed to use their best judgment.
Do flight attendants sometimes take this to the extreme, go on power trips, and/or do a poor job deescalating situations? Absolutely. But I'm not necessarily sure this is one of those situations.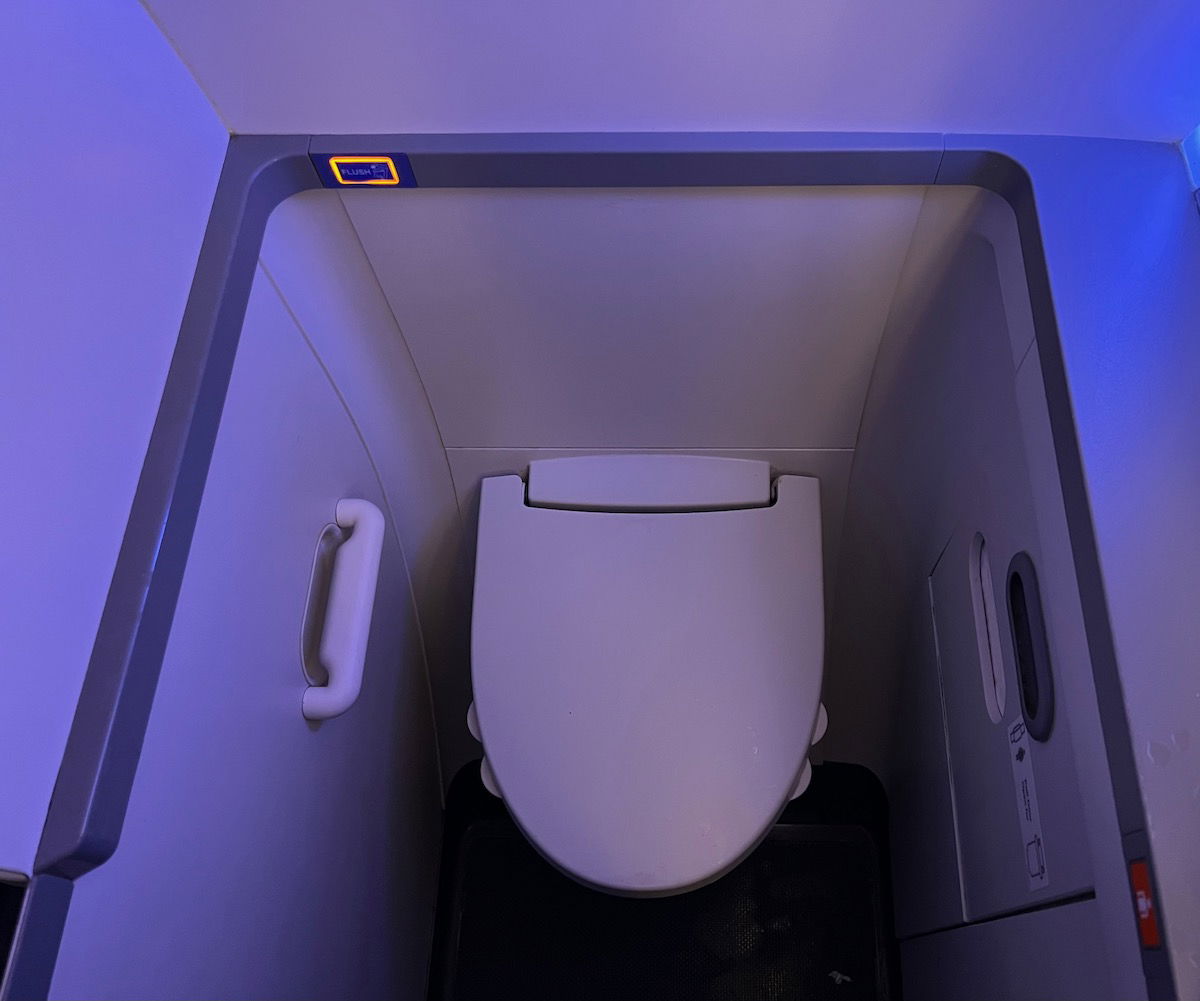 Bottom line
An Alaska Airlines passenger was kicked off a flight from Portland to Las Vegas, after the flight attendant reportedly thought she was drunk. This came after the traveler didn't know how to use the lavatory, then spent 10 minutes in the lavatory during boarding (largely on the phone), and then admitted to the flight attendant she had some drinks at the airport bar.
I'm not sure what exactly to make of this situation, though I get the sense that this might just be a case of a misunderstanding where no one necessarily did something wrong. Maybe the traveler wasn't actually drunk, but rather just exhibited strange behavior that could reasonably be interpreted as having had too much to drink. Meanwhile flight attendants have to make quick decisions on the ground regarding whether someone may have had too much to drink, and I can see how the behavior exhibited could arouse suspicion.
What do you make of this Alaska Airlines incident?