In early November Travis wrote about the crazy story of Jordan Axani, a Canadian guy who booked a round the world trip with his girlfriend, only to break up with her. He went on a search to find a replacement travel companion that had the same name as his ex, since the name of airline tickets can't be changed.
It's not surprising the story went viral, given just how crazy it was. You really want to travel with a complete stranger on a month-long round the world trip? Yow!
The craziest part? He actually found someone with the same name to go with him!
Via LADbible:
Amazingly his search was successful and a 23-year-old student named Elizabeth Quinn Gallagher took Axani up on his offer, despite having a long-term boyfriend…

Axani and Gallagher will travel to Milan, Prague, Paris, Bangkok, and New Dehli before returning to Toronto on January 8th.

Because Axani stopped planning the trip when he broke up with his girlfriend, he didn't book any hotels for the trip.

However, after the story went viral online, Marriott International stepped up to provide Axani and his companion with separate rooms at each stop on their journey!
So these are a couple of things that are interesting here:
Marriott picked up the cost of two hotel rooms — very cool!
The girl he's traveling with has a boyfriend — oy, really?
Here's a Tweet from Elizabeth Gallagher's sister: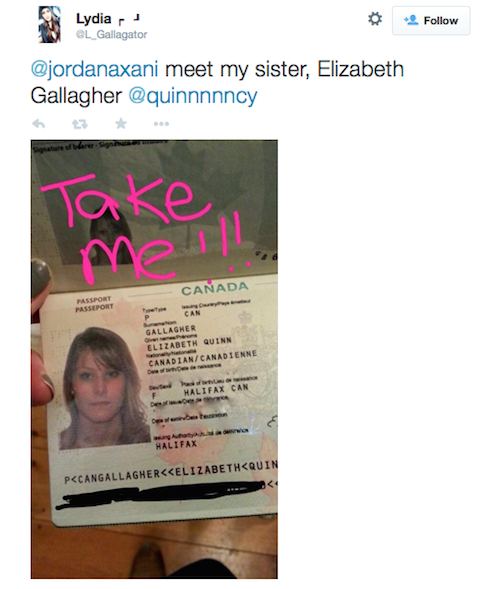 Hopefully we get another update on this story after the trip has taken place.
Two questions:
Maybe it's just because I'm an introvert, but am I the only one that thinks the prospect of traveling around the world with a stranger for a month sounds like hell?
Will this trip actually be platonic, or do we think he actually has intentions for there to be something?