Delta has just released their latest employee uniforms, which will eventually be worn by the company's 60,000+ employees. The uniforms were designed as a collaborative effort between designer Zac Posen and Delta's employees. Here's how the new uniforms are being described, per the press release:
Posen's designs drape employees in a wholly-reimagined mix of colors dubbed Passport Plum, Cruising Cardinal and Groundspeed Graphite, with accents of Skyline Slate and Traveling Thistle to bring a cohesive look across customer-facing and technical job functions.

There are a number of subtle details including a signature winged collar on the women's Traveling Thistle blouse, the Delta logo, also known as the widget, accented throughout the collection and for non-customer-facing employees, reflective Delta widgets on high-visibility outerwear.
Here are the new flight attendant uniforms: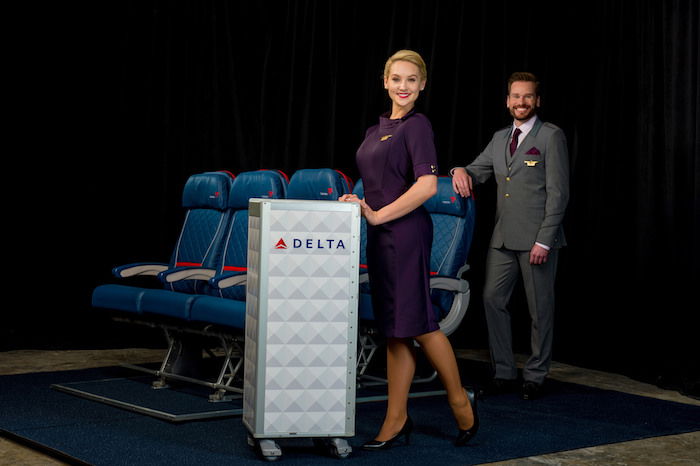 And the new customer service uniforms: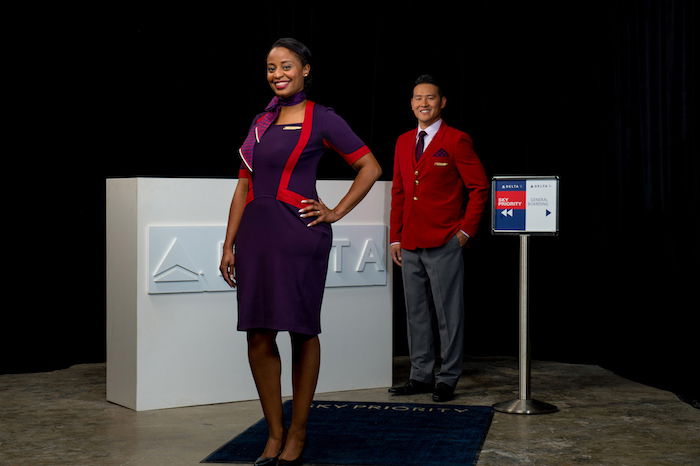 And the new ramp agent uniforms: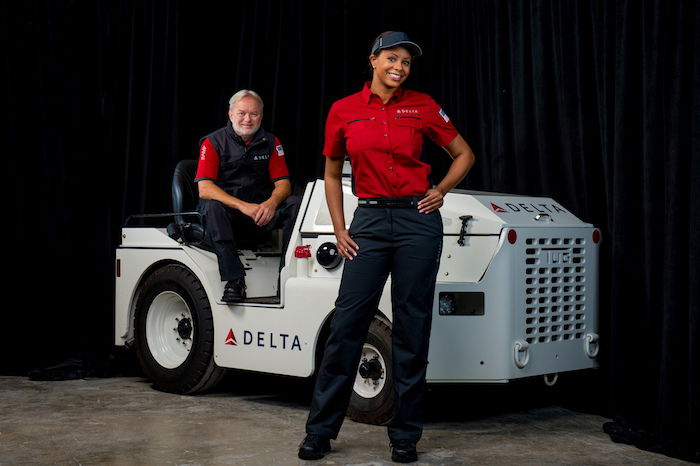 And the new tech ops uniforms: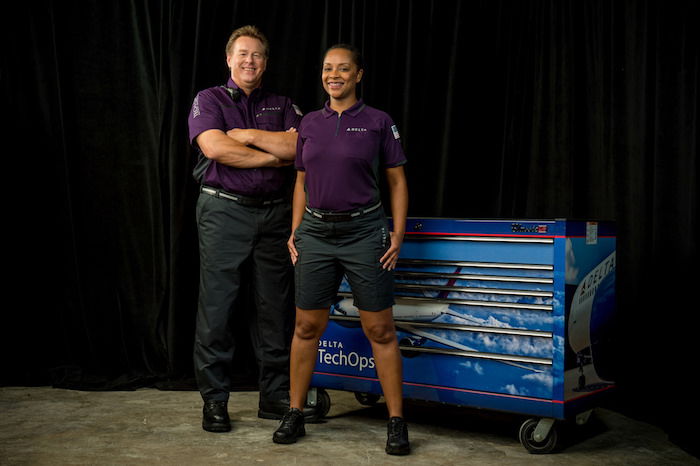 Delta has always been a bit more progressive than other US legacy airlines when it comes to their employee uniforms, and this new set of uniforms is no exception. I can't help but think a bit of Virgin Atlantic when I see them, given their use of red and purple.
We'll start seeing these uniforms in early 2017, when a team of 1,000 employees will wear them as a test. From there adjustments and tweaks will be made, and finally the uniforms are scheduled to be rolled out worldwide by the first quarter of 2018.
I've talked to a few friends about the new uniforms so far, and what's interesting is how polarizing they seem to be. Some people love the new uniforms, while others said it's awful/ugly (their words, not mine).
At first glance I think I like it, but I'm not sure.
What do you make of Delta's new employee uniforms — love it or hate it?