Obviously the timing of this isn't ideal, but in the past few weeks American Airlines has taken delivery of two new 787-8s, and they feature a modified business class product.
American's Boeing 787 order
In early 2018, American Airlines announced an order for an additional 47 Boeing 787s, including:
22 Boeing 787-8s, to be delivered starting in 2020 (intended to replace 767s)
25 Boeing 787-9s, to be delivered starting in 2023 (intended to replace Airbus A330s, as well as older Boeing 777-200s)
Obviously the timing is terrible, but American is expected to take delivery of 12 of those 787-8s this year. Orders like this are decided on way in advance, so presumably American has no easy way to get out of the current plane orders.
In the past few weeks the airline has taken delivery of two new 787-8s, with registration codes N870AX and N871AY. While these planes went straight to storage, there's something special about the onboard product.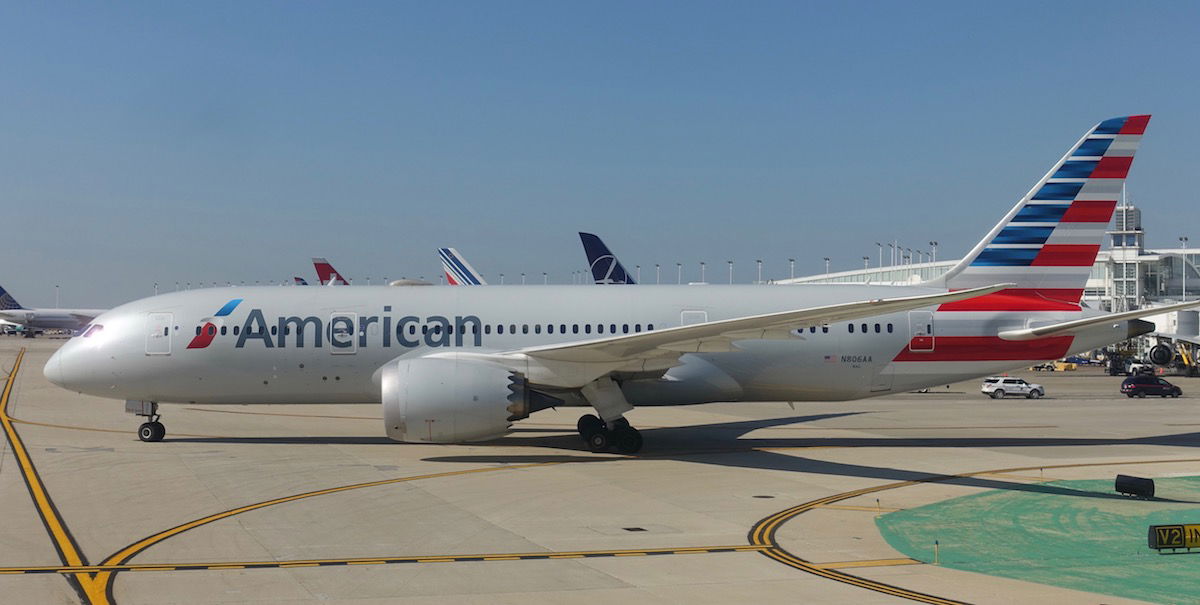 American Airlines Boeing 787-8
American's current 787 business class seats
Up until now, American's 787-8s have mostly featured Safran "Concept D" seats, which weren't very popular with passengers.
American's 787-8 business class
Meanwhile American's 787-9s have featured Collins Aerospace Super Diamond seats, which are reverse herringbone seats that you'll find on many airlines.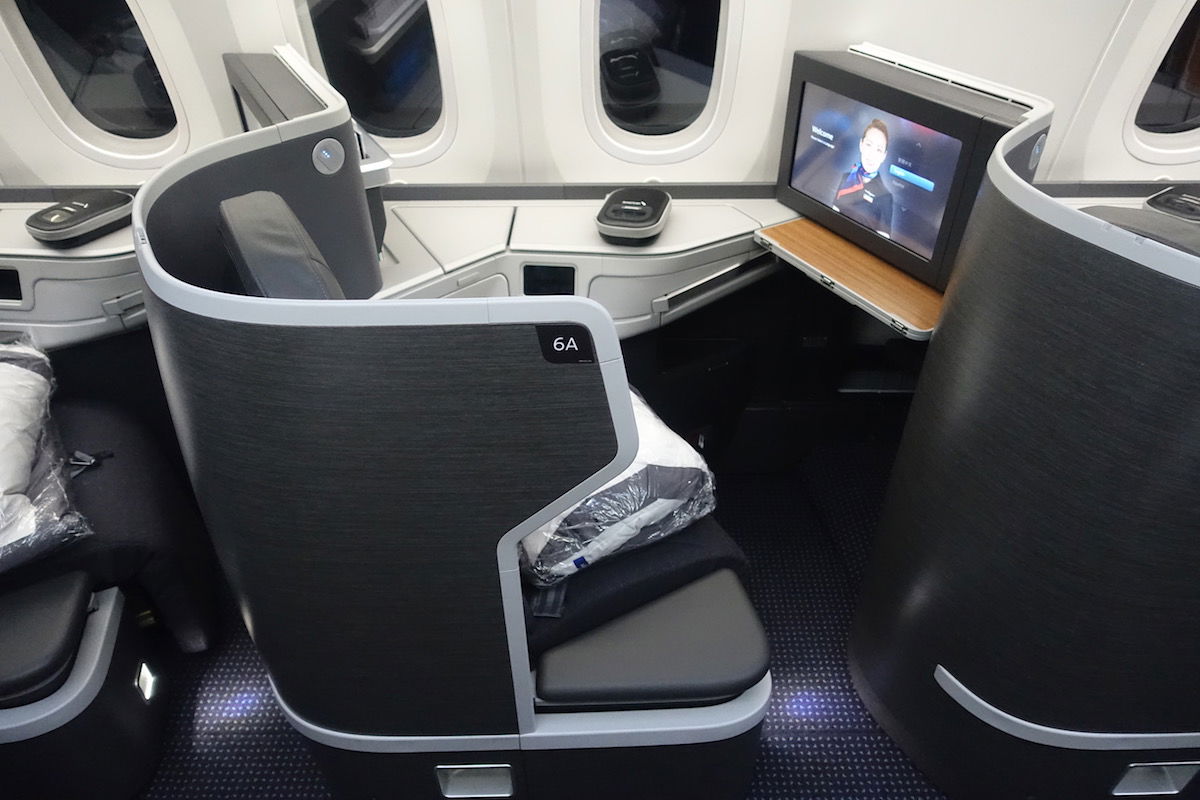 American's 787-9 business class
American's new 787-8 business class
American is mixing it up on their new 787-8s, as the airline is installing Collins Aerospace reverse herringbone seats on these planes. These are the same seats American has on 787-9s, except there are some improvements. American shares the below picture of the new seat.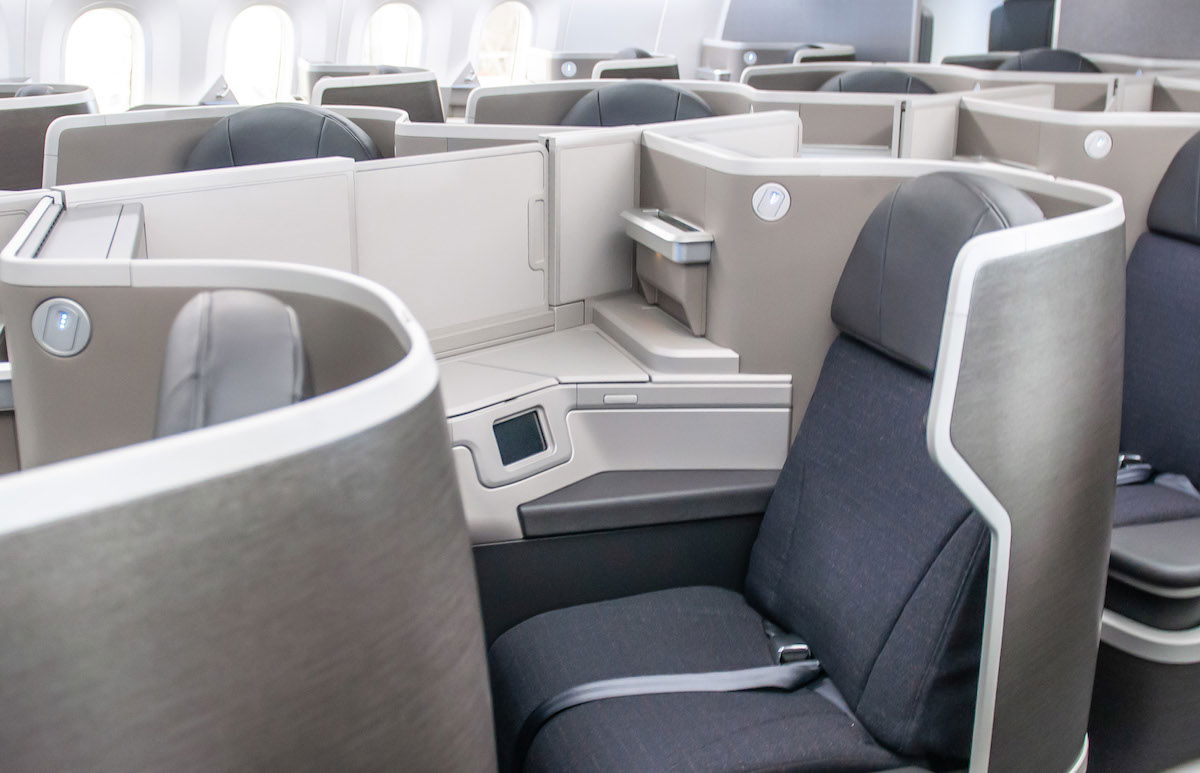 American's new 787-8 business class
The most significant change here is that American has fixed the divider issues they've had in the middle seats. There's now a proper divider between middle seats that can be open or closed, based on whether you're traveling alone or with someone.
There are two other things worth noting about these seats:
The new 787-8s are the first American wide bodies to feature Viasat high speed Wi-Fi, which works over China, and is also much faster than Panasonic Wi-Fi available on other wide body planes
Compared to other Super Diamond seats, adjustments have been made to the footwell and ottoman area to significantly improve leg space, and what American calls "open living space"
Expect another new business class seat in 2023
American's new reverse herringbone seat is an improvement over the old version of the seat, but expect an all new seat in 2023. American is expected to introduce business class seats with doors at that point — what remains to be seen is exactly which seat they'll choose.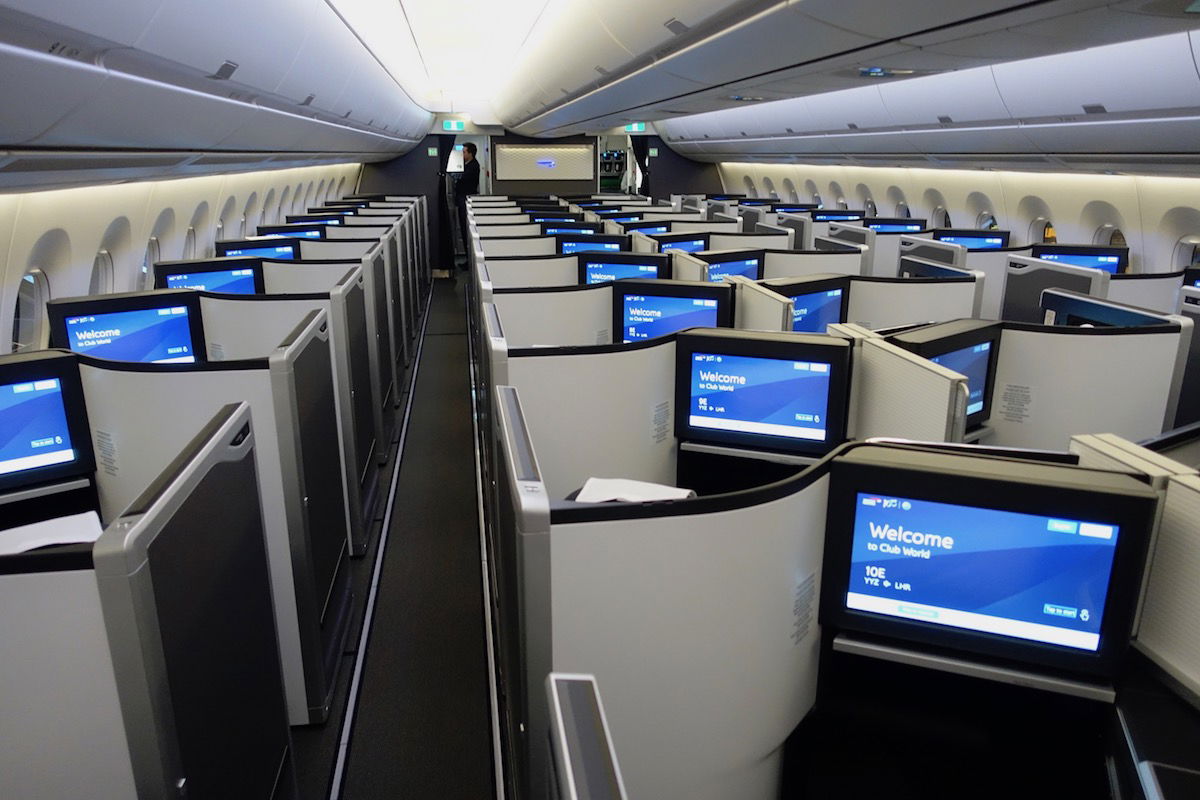 Could American adopt British Airways' new business class?
Bottom line
American is expected to take delivery of 10 new 787-8s this year, two of which have already joined their fleet (and are now in storage). These planes feature new business class seats, which are improved versions of their 787-9 business class, and they also feature Viasat Wi-Fi, which is awesome.
What I'm most excited about is what new seat American will introduce in 2023, assuming that still happens in light of everything going on.
Are you happy to see American introduce a new 787-8 business class seat?