All Nippon Airways has an article that's a paid advertisement on CNBC entitled "The 3-3-3 Challenge: How a frequent flyer networks from Asia to the U.S." In general ANA's approach to this "article" is smart, as a paid advertisement is much more interesting to read if it's about an engaging topic rather than just about the airline. So they're writing about networking planes, though I'm curious if you guys think the premise of it is taken a bit too far:
In-flight networking is a growing trend among the business set. How does traveling make it different from networking on terra firma? All Nippon Airways (ANA) invited Karl Chong – angel investor, co-founder of Groupon (Singapore) and a seasoned networker – to discern the differences.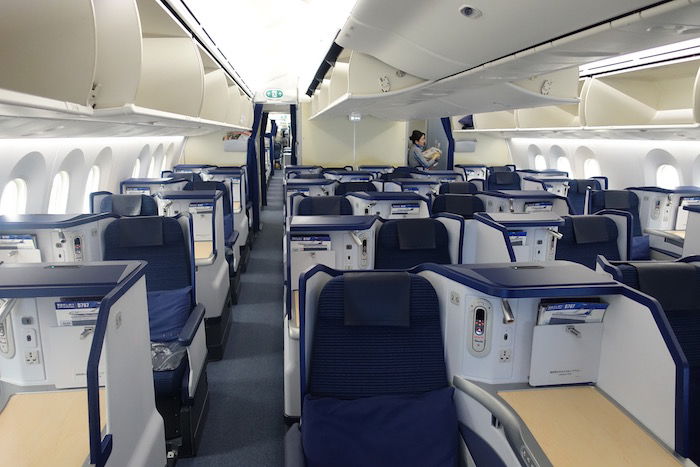 My approach to speaking with seatmates
Let me start by saying that I'm generally pretty introverted, and am someone who will almost never initiate a conversation on a plane or in a lounge. It's not necessarily that I'm opposed to having a conversation with someone, as I've had plenty of fascinating conversations with seatmates.
So why am I apprehensive about talking to seatmates on a plane?
I'm often really tired when traveling and just want to work or relax, so the fewer distractions I have, the better; given that I fly 400,000+ miles per year, I view planes as an extension of my "office."
The bigger issue is that while sometimes you get a great seatmate who is interesting to talk to, sometimes you get a horrible person who just won't shut up. Usually in life you could excuse yourself in such situations, but you can't really do that on a plane. In the past I've sometimes tried to excuse myself and put on headphones, only to have someone poke me on the shoulder to continue to have a conversation. I've had seatmates who have been loud and drunk and gone on racist and homophobic tirades, so it's pretty awkward when you're sitting next to them and don't really have an "out."
Like I said, I'm not at all opposed to talking to people on planes, I just wish people more consistently got "signals," like when someone is tired and really doesn't want to talk.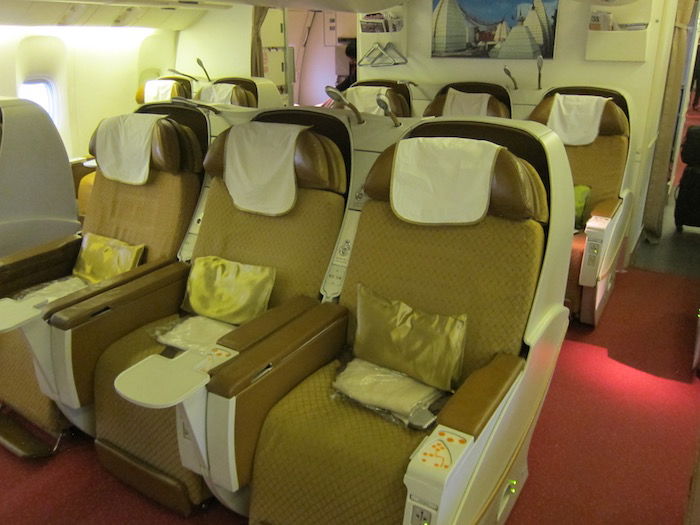 Networking opportunities on planes?
Let's get back to this paid advertisement by ANA. The premise is that this investor is flying on a longhaul ANA flight, and is looking for all the possible opportunities he can to network. Perhaps the reason this rubs me the wrong way is because I think the basis of the challenge is a bit ridiculous, as he's forced to network with people from three nationalities that work in three industries across three locations:
On this journey that took him from Asia to U.S. almost as quickly as a direct flight on account of a short transit in Tokyo, we tasked Karl to meet people from three nationalities, three industries, across three locations, and to share his observations on what we've come to call the 3-3-3 Challenge.
For example, before landing he commented on how it looked like his seatmate had a great sleep as a way of starting a conversation:
He was sound asleep most of the flight, no surprise considering that the business class seats fully recline to become a flat bed. It was only when we were descending that he was finally bright-eyed and bushy-tailed. I jumped at the opportunity to small talk. I casually remarked that he looked like he had a great sleep. That kick started a pleasant chat, and I quickly discovered he was a Greek commodities trader, traveling to Japan to see clients.
When immigration forms were handed out, he asked to borrow his seatmate's pen, so that he could start a conversation with him:
On the New York flight, I asked to borrow a pen from the passenger seated across the aisle. By the time I returned the pen, I was well on my way to finding out that this passenger is an independent trader from Toronto and living in New York. We even had a good talk about trading strategies and schools in the Big Apple (a mutual topic because we're both parents).
He was happy when someone sat down right next to him in a mostly empty lounge, since it was an opportunity for him to strike up a conversation:
I stepped into the ANA Lounge at Haneda Airport just after 6 a.m. The lounge was relatively quiet at this time of day, so I was lucky that a fellow traveler decided to take the seat right next to me. The relaxing mood played to my advantage and I struck up a conversation with the man. He didn't seem too keen on the small talk at first, but opened up once I shifted the topic to business. With some people, this is key: they'd rather talk shop than about their personal lives. He ended the conversation with an invitation to re-connect on business matters, post our flights.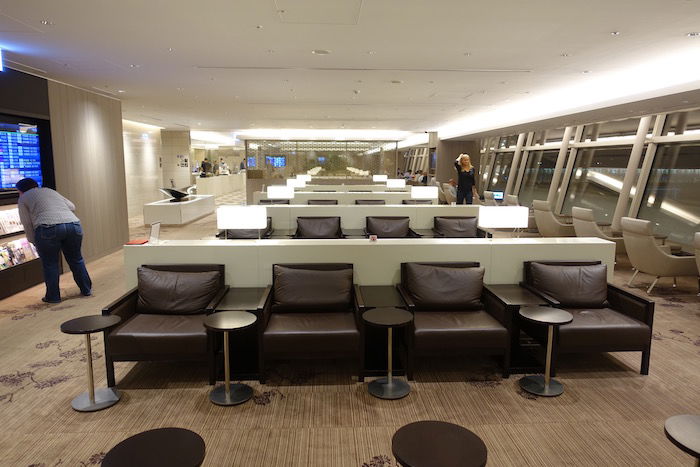 Bottom line
I'm curious where you guys stand on "networking" while traveling. Like I said, I'm not trying to be the grinch here, but I'm an introvert, and on top of that am usually trying to work at airports and on planes. I've had some fascinating conversations with people on planes and at airports, though never with an agenda. Sometimes conversations start naturally and mutually, though I don't consider that to describe any of the above scenarios.
My main frustration is when people don't apply logic to situations. A countless number of times I've had chatty seatmates who didn't get that me putting on headphones or giving short responses meant I was tired and not interested in talking. It goes both ways, in my opinion.
Where do you stand on "networking" when flying — are you the one to strike up conversations, or how do you approach small talk?
(Tip of the hat to LoyaltyLobby)