Let me start by saying there are real problems in the world, and this ain't one of them. 😉
Rather, this is one of those things that I notice all too often, which seems like such an easy opportunity to make a guest feel more welcome.
Yesterday a friend and I were checking into an Andaz property. We've both stayed at the property several times before. And we had two different — but equally incompetent — check-in experiences.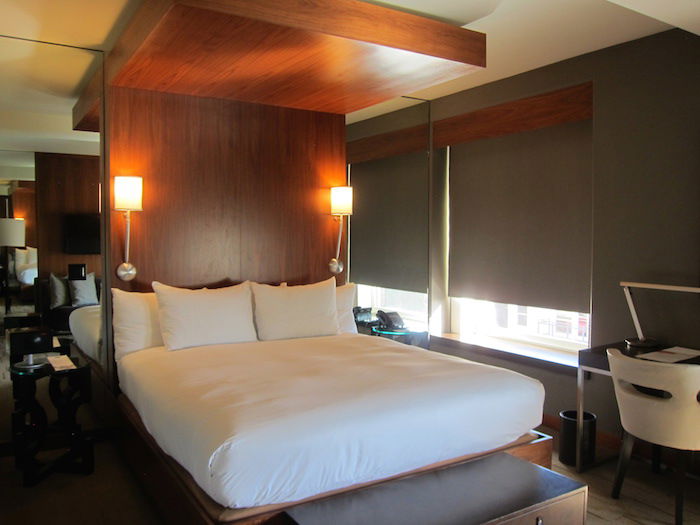 Maybe two minutes into the check-in experience, the associate asked me "have you stayed with us before?" Now, hotel chains have incredibly powerful databases which store quite a bit of guest information. The most simple thing they store is whether a guest has stayed at your hotel before or not.
Don't get me wrong, this isn't something that makes me angry, but rather it just leaves me shaking my head. When this happens I'm always tempted to respond "I've stayed here several times before… did you bother looking in the computer?"
Meanwhile my friend — who has stayed at this property more often than I have — wasn't welcomed back as a new or returning guest, but rather the associate automatically recapped all of the hotel's amenities for her, as you'd do for a first time guest.
Since I'm often accused of complaining without providing a better solution, let me say how it should be approached. If you're a repeat guest, you should be greeted with "Welcome back, _____. It's nice to have you staying with us again. If you need me to go over any of the hotel's features, please do let me know."
Heck, I was greeted as a returning guest at the Park Hyatt Seoul a few weeks ago, where I hadn't previously stayed in over four years. And the way they went about it was brilliant: "Mr. Schlappig, welcome back. Since you haven't been our guest in four years, let me remind you of some of the features of the hotel."
That's how you do it!
Bottom line
I find it so funny that hotels are working on these "2.0" loyalty programs, whereby they want to customize stays even further based on guest preferences. How on earth are they supposed to do that when they can't even acknowledge that a guest has stayed with them before?
So yeah, that's probably my single biggest pet peeve at check-in, simply because it's such a lazy thing to screw up.
What about you? Does this tick you off as much as it ticks me off, or what are your hotel check-in pet peeves?