Last night I redeemed my Starpoints efficiently and non-aspirationally!
4,000 Starpoints vs. $343.65. One of the few hotel redemptions I've made lately that was a complete no brainer. Not factoring in promotions, that's ~8.5 cents per Starpoint (or 2.83 cents per Marriott point), which I think is the highest value (at least on paper) that I've gotten on my Starpoints.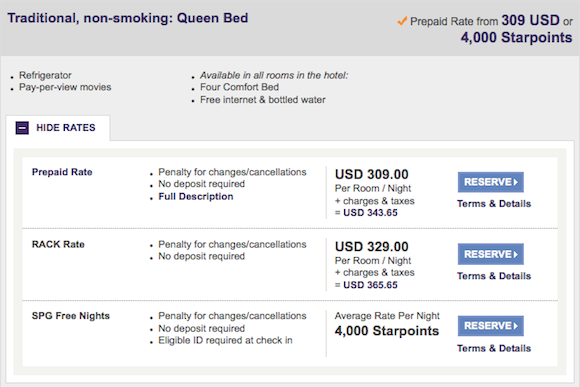 For the bonus round, can anyone guess the hotel? It's downright shocking this hotel can get away with charging $300+ per night (or $150+ per night, for that matter).
Yes, I'm ashamed to admit that my best Starwood redemption ever isn't even for an "aspirational" property.