Last week I first posted about an aircraft part being found on Reunion Island, which is off the coast of Madagascar.
Understandably there was quickly speculation that it might be from MH370, which has been missing since early 2014.
https://twitter.com/_esaliba/status/626418277607206912/photo/1
Within a few days the assumption was that it was in fact from MH370. It seemed to match the profile of a 777, and there have only ever been four 777 accidents — the Asiana one that crashed at San Francisco Airport, the British Airways one which crashed just short of the runway at London Heathrow Airport (everyone survived, thanks to the amazing work of the pilots), the Malaysia one which was shot down, and then MH370.
In other words, if there's a part that's missing and confirmed to be part of a 777, it's safe to assume that it's from MH370.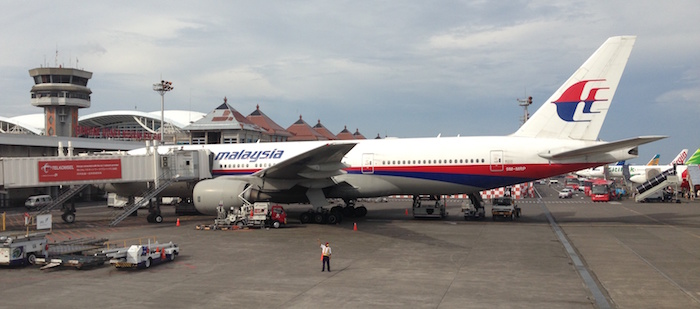 Anyway, the prime minister of Malaysia has now confirmed that the missing flaperon which was found on Reunion Island was indeed part of MH370. Via CNN:
On Wednesday investigators met at a specialized laboratory in near Toulouse, France, to begin examining the part. Their work took hours and the Razak made the announcement very early Thursday morning Kuala Lumpur time, 515 days since the Kuala Lumpur-to-Beijing flight disappeared with 239 people aboard.

The part is known as a flaperon. It would be the first piece of physical evidence recovered from the Malaysian jetliner.
This is certainly progress, though ultimately is only the beginning of what will likely be a very long search effort. Conceivably the flaperon could have traveled thousands of miles from where the plane went down, so it could still be a very long time before the rest of the plane is found.
On the plus side, at least it hopefully starts to give the friends & family of the victims some sense of closure, and also shuts up the conspiracy theorists who are convinced the plane never crashed. And at least it means the search efforts are being done in the right ocean.