---
In the last two posts of this trip report, our friend Andrew B will be sharing his experience on the trip to Mexico City. Yes, this is the same Andrew who won the trip to Helsinki several years back — we've been friends ever since. This whole trip was his idea, so it's only fitting he write the final installments. Below are his (typically hilarious) thoughts.
Recently I went on an amazing weekend trip to Mexico City with Tiffany and her husband. On the way back, I had a very brief overnight in Dallas: my flight from Mexico City arrived at DFW at about 9 pm, and my flight to DC left the following morning slightly after 5 am. I wanted to maximize my sleep, since I planned to work the following day.
For a while I'd been very curious about Minute Suites, which offers rooms for short stays inside security in Terminal D at DFW Airport (they also have locations at Hartsfield-Jackson Atlanta International Airport and at Philadelphia International Airport).
I really wanted to like Minute Suites for two reasons: one, I think it's a really great concept; and two, Ben was very skeptical about the whole thing and I was dying to prove him wrong for once.
A few years ago I stayed for a few hours at Yotel in Terminal 4 of London-Heathrow Airport, and I loved it. The design was brilliant, and the room (or "cabin") was small but very comfortable.
I was expecting a similar experience at Minute Suites. Unfortunately, I learned that comparing Yotel to Minute Suites is akin to comparing international first class to a trip on the Megabus.
The trouble started when I went online to book a room. They have a web-based booking system, but I found it confusing and cumbersome. I wanted to book an overnight stay from 9 pm to 5 am. So, was I supposed to select the "8 Hour Overnight" option or the "Check in 9 pm Check out 5 am" option? Was there a difference?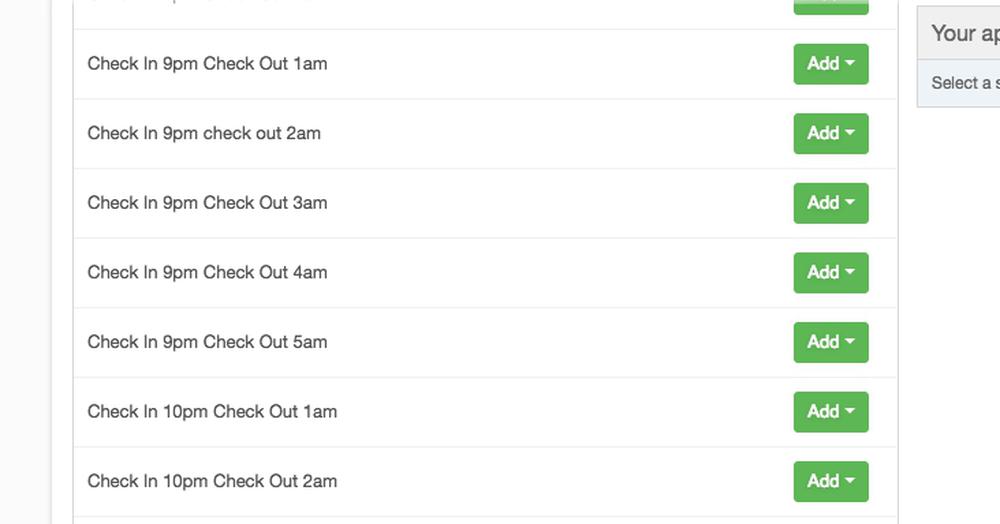 Minute Suites website
I was also surprised that the total was $140, not including taxes. The suites do not have private restrooms, and if you want to take a shower, you have to pay extra.
Out of curiosity, I checked for hotels in the area and found that there were decent options within a couple miles of the hotel for about $100 including taxes. All of them were willing to throw in a free shower. But I thought the convenience of Minute Suites would justify the extra cost and body odor, so I booked it.
I was a little short-sighted in my thinking.
I probably didn't save much time by choosing accommodations that were past security. Since I was connecting from an international flight, I had to re-clear security to get back into the terminal anyway. By the time I arrived at the Minute Suites entrance, it was about 9:30.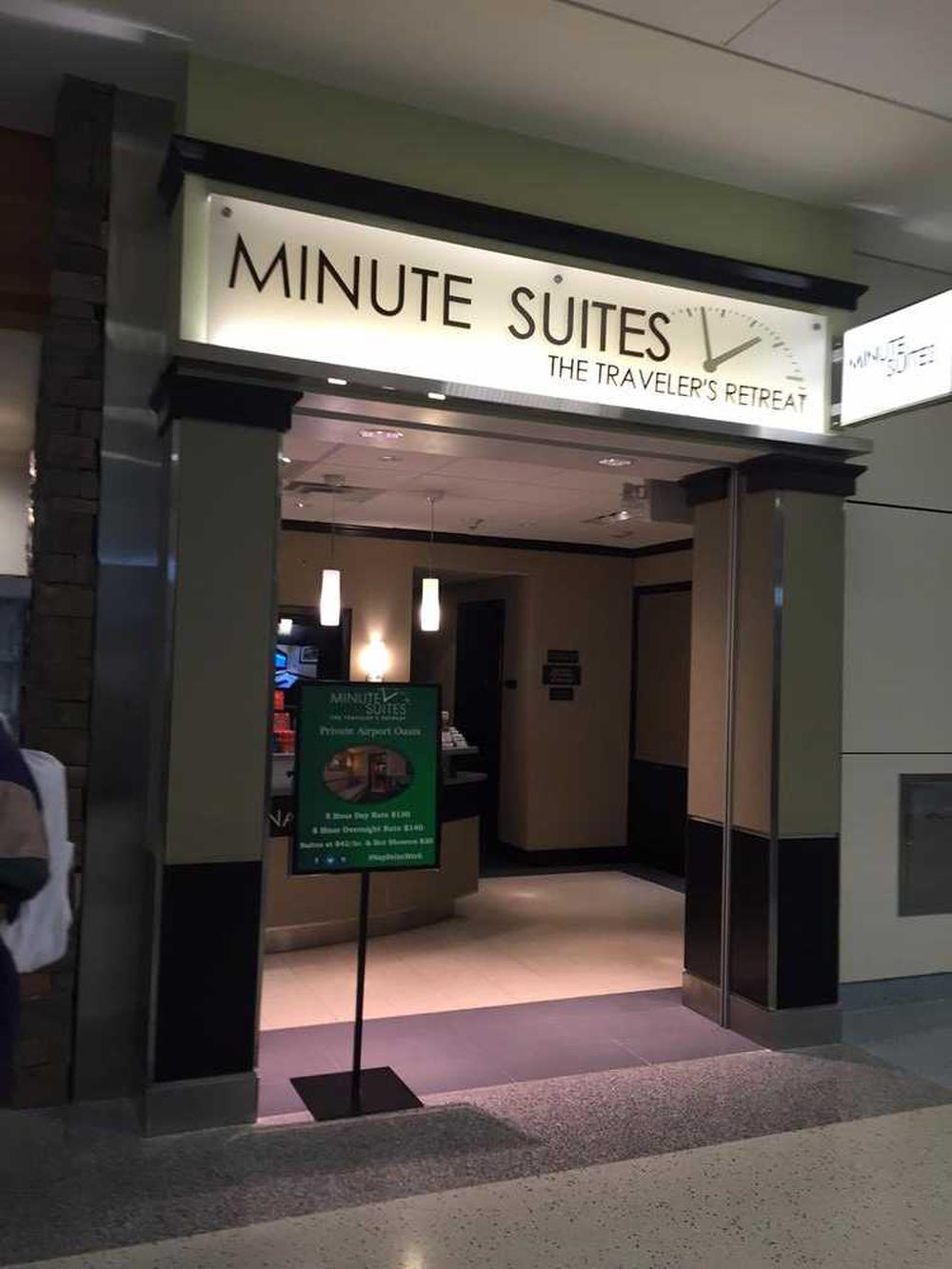 Minute Suites DFW
When I arrived, I saw a sign saying that all the suites were sold out for the night, which made me glad I'd booked ahead.
I was surprised that only one person was working in the entire facility. She was responsible for everything from checking guests in to cleaning the bathrooms. She charged my credit card (I was actually a little shocked that there was a hotel tax – is this really a hotel? There's no bed!) and led me to my room.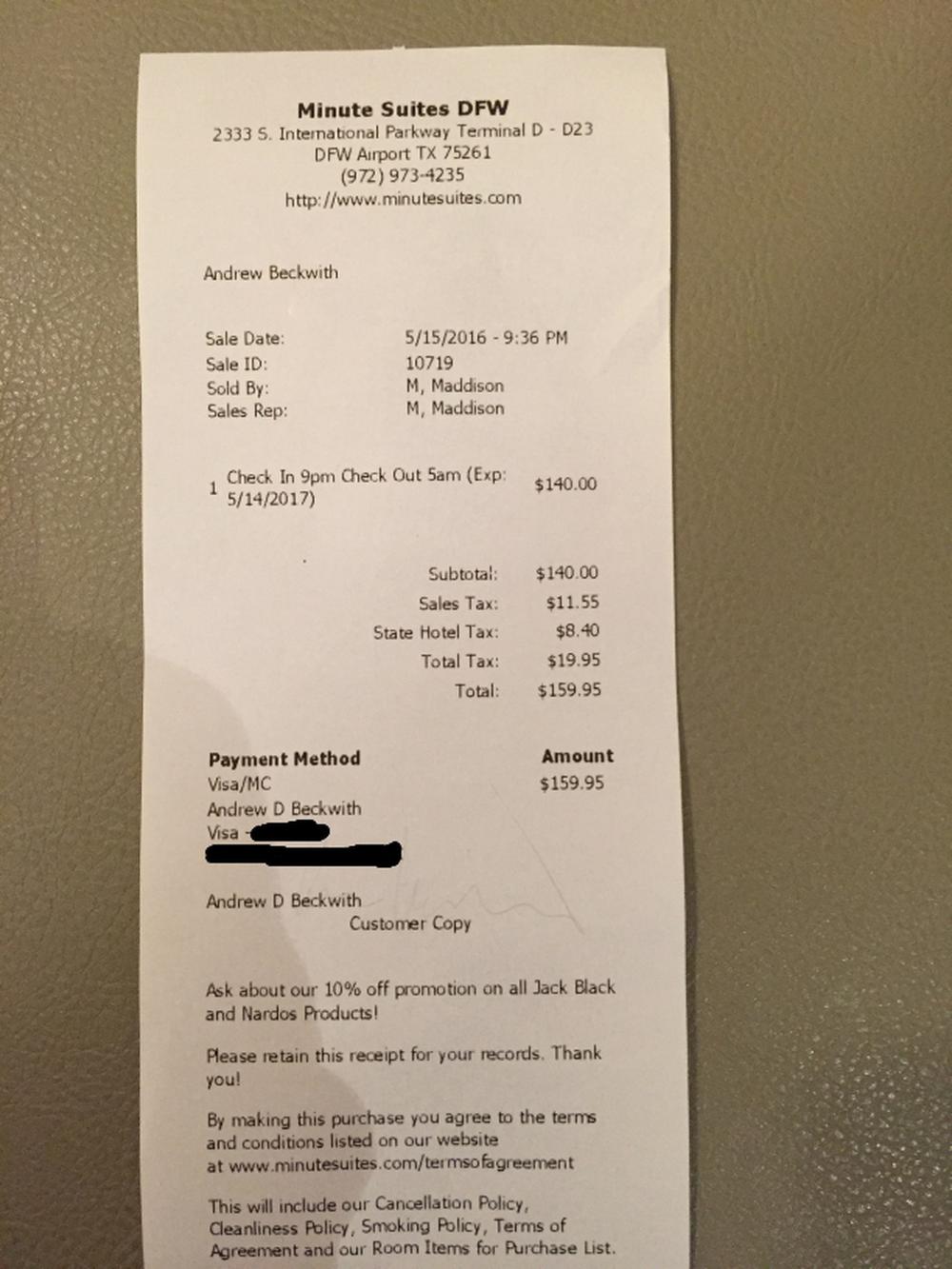 Minute Suites receipt
She also asked if I wanted pillowcases. I said sure. I asked where the restrooms were and she said they wouldn't be cleaned for another 15 minutes but I was welcome to use one in the terminal.
The room was about the size of a typical office cubicle. I would say it totaled around 40-50 square feet. My first impression was that the couch looked like something you might find in a hospital waiting room.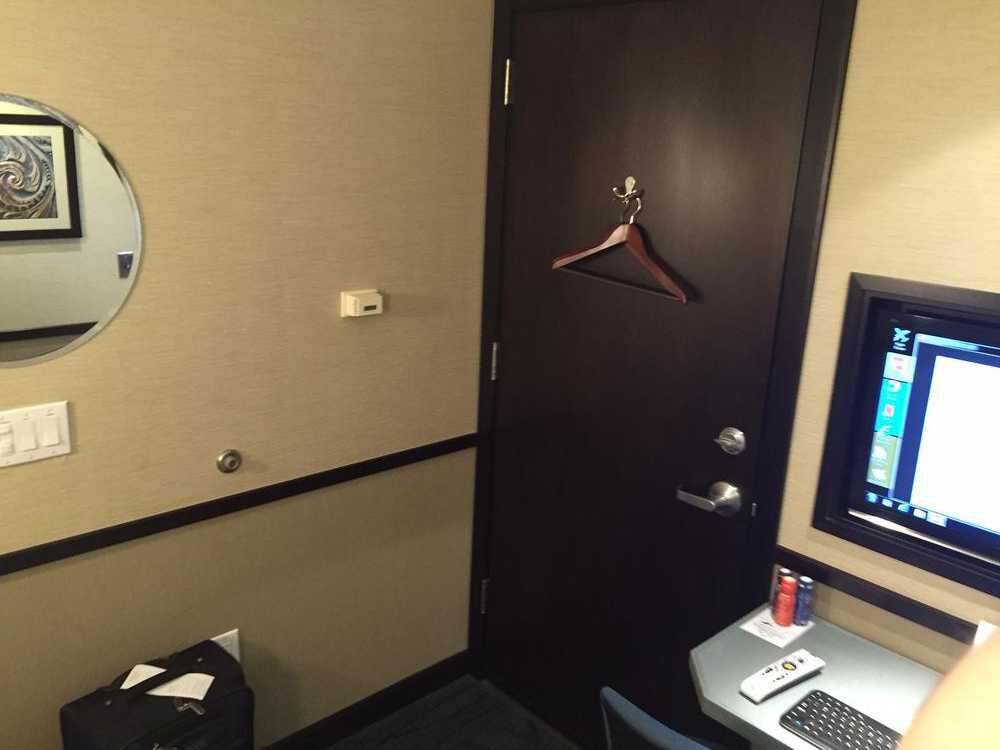 Minute Suites "suite"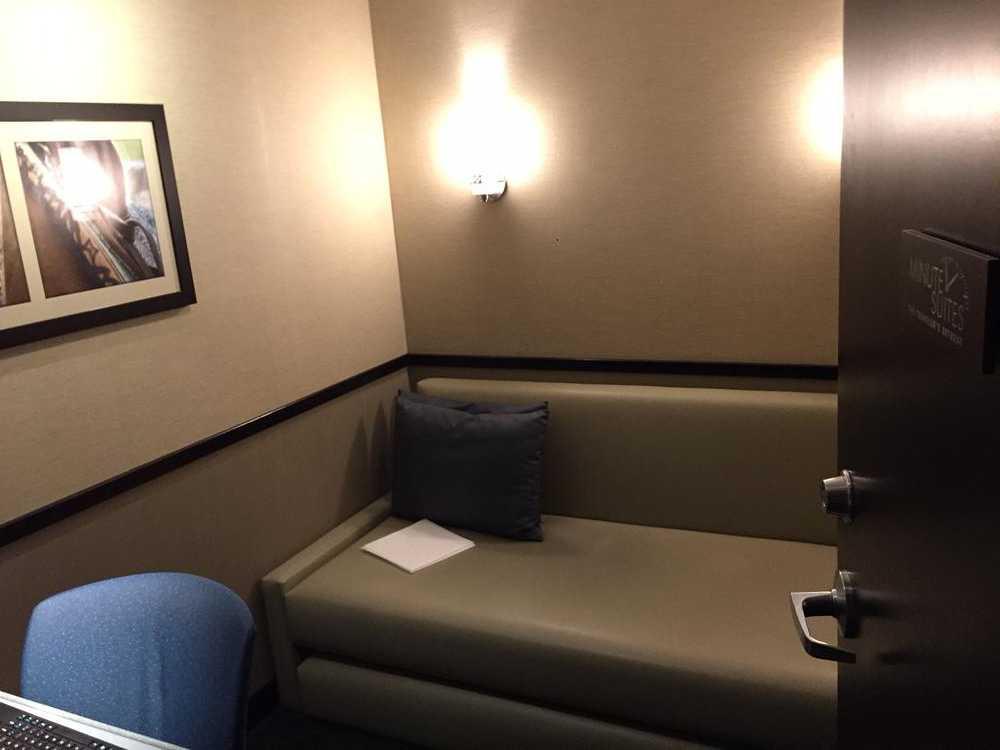 Minute Suites "suite"
I thought maybe it opened into a bed, since the cushion on the bottom appeared to pull out. After some rather strenuous maneuvering, I figured out that I was wrong. It does not turn into a bed. The cushion on the bottom pulls out, but does not pull up to be level height with the rest of the couch.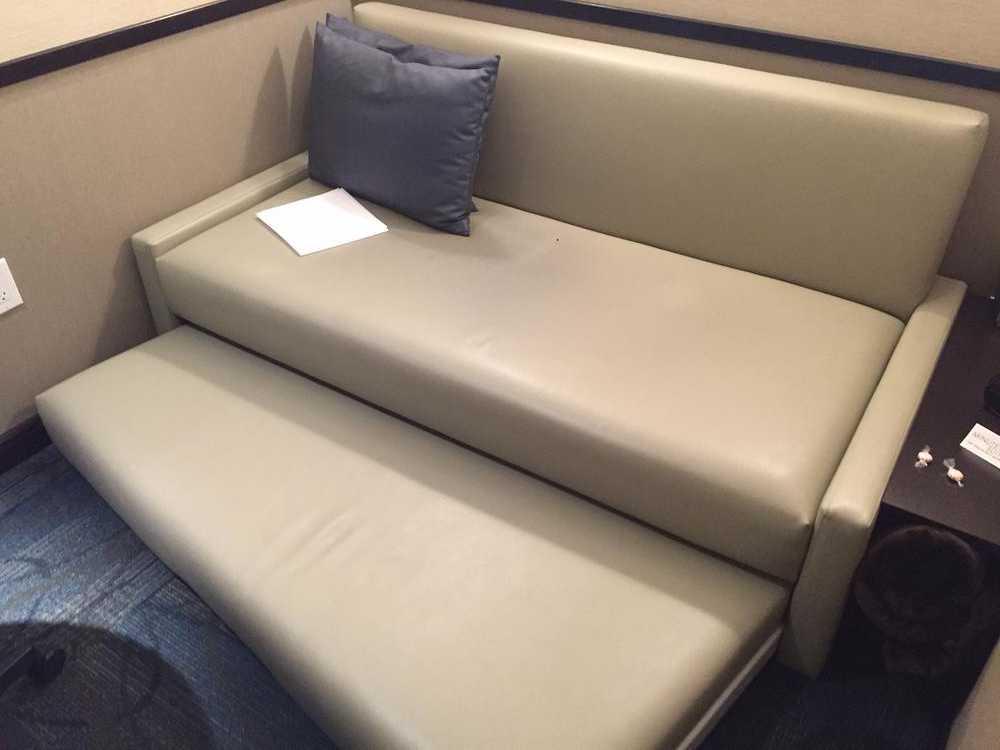 Minute Suites "suite"
Unfortunately, learning this lesson was very painful: when trying to pull the bottom cushion out, I stubbed my toe. I'll spare you the gross picture (though I did send it to Ben, and I'm pretty sure he lost his appetite).
The room had a nice TV with a lot of channels. You could use the TV like a computer, as it came with a keyboard and internet access. This doesn't seem terribly necessary, as I would think most people would have their own computers these days.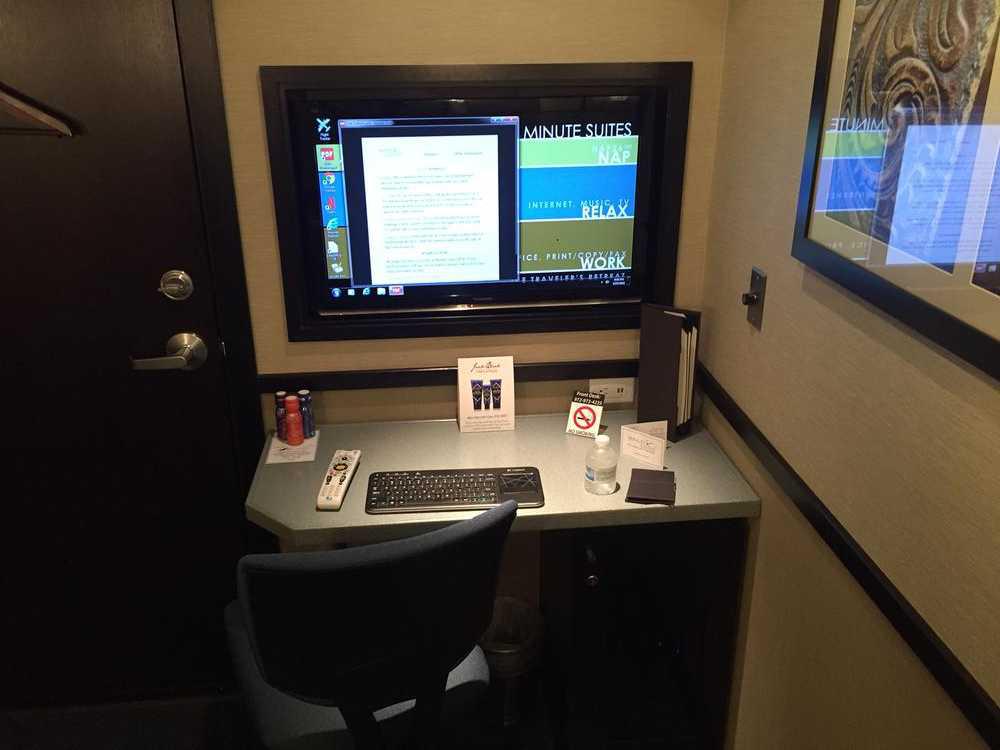 Minute Suites "suite"
I wanted to connect to the Wi-Fi using my own laptop. There was a book in the room with information, including the Wi-Fi password. Unfortunately, it did not work. I tracked down the employee and she gave me the correct password.
Now let's talk about the "bedding." There was a single 100% polyester blanket from JC Penney's Home Collection. (What are the odds that it's laundered after every stay? Probably about as likely as the CEOs of Qatar Airways and Delta announcing that they are marrying each other.)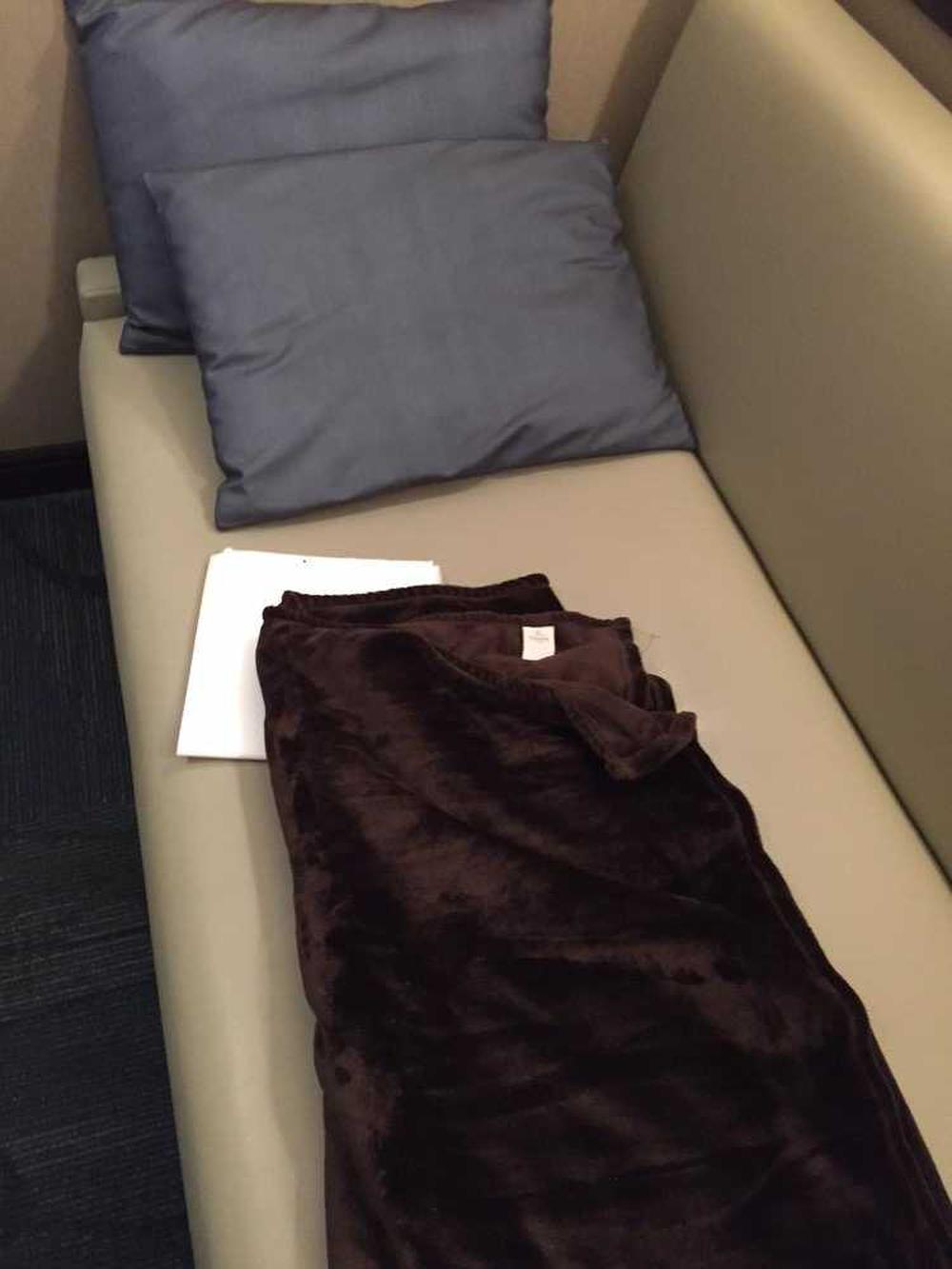 Minute Suites bedding
There were no sheets or anything else between me and the plastic-type material that the sofa appeared to be made from. The prison-grade pillowcases were so rough and uncomfortable that I almost wondered if someone was playing a cruel joke on me. But there was no Candid Camera host in sight.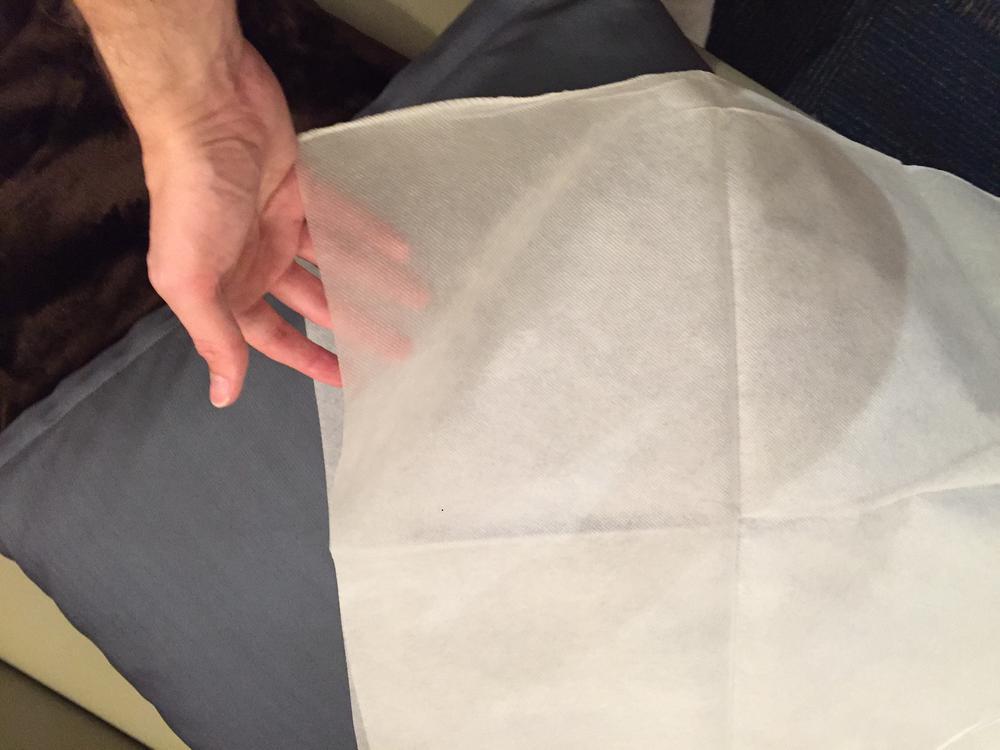 Worst pillowcases ever
Hilariously, the information book says that the items in the room are in high demand. I understand that they don't want people stealing their stuff, but let's not pretend that someone is actually interested in buying your well-used blankets and the strangers' skin cells that probably inhabit them.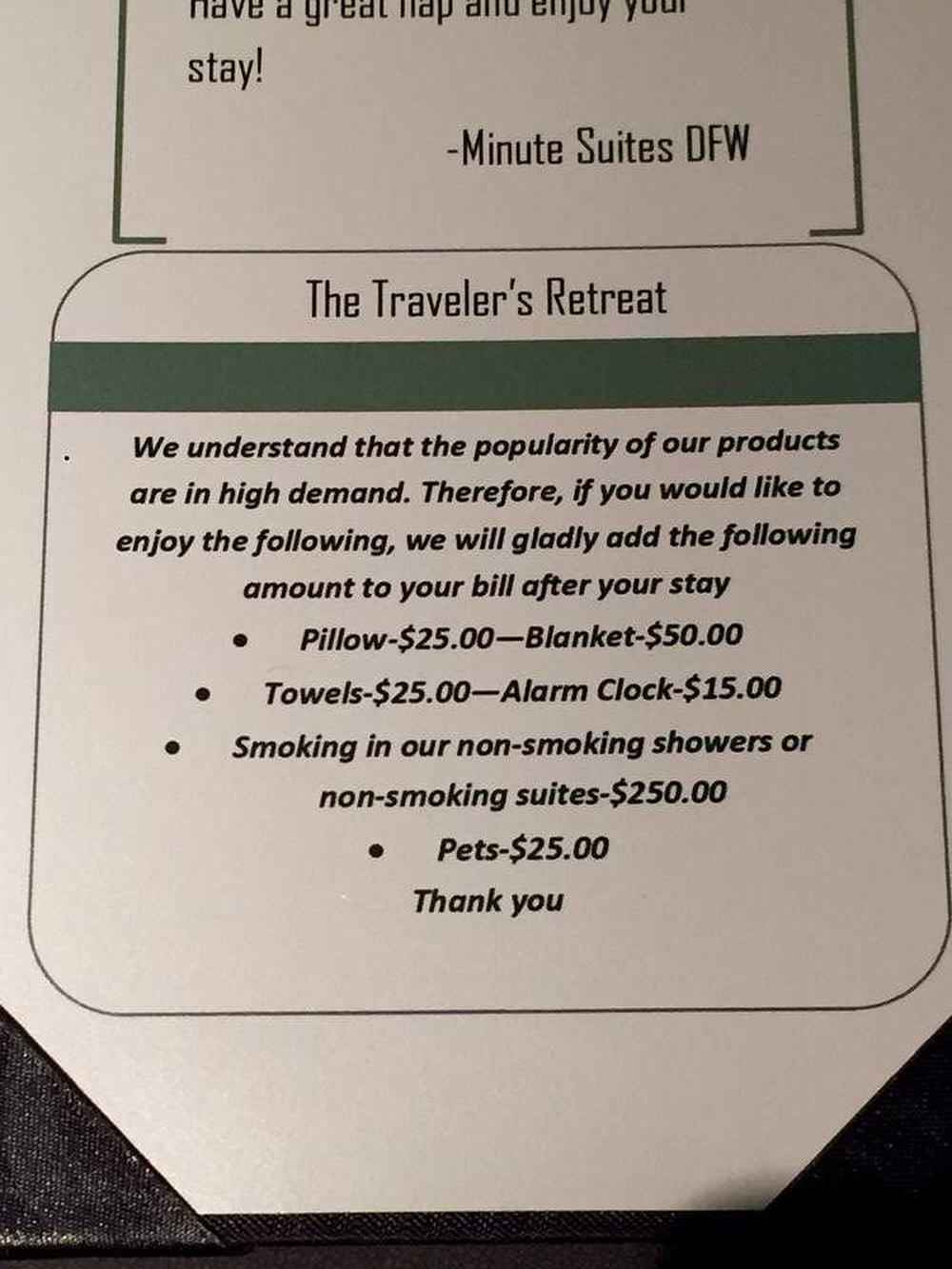 Minute Suites menu
Bottom line
if you don't have lounge access and want a quite place to do work for a little while, this might be a viable option.
I do not think this is a setting where a person can fall asleep easily, so I wouldn't recommend it for short naps, much less overnight stays. I also think that the price charged for this type of accommodation is sort of outrageous. If the sofa and bedding were much more comfortable, I could see this being a decent value at around $90-100 for the night.
As it stands, if you're looking for an overnight, choose a local hotel. If you need to catch a quick nap, head out onto the tarmac and lay down on the runway: you'd get a better rest there than I did at Minute Suites.