Airports spend a lot of time and money trying to attract new airlines, especially from regions without much service. For example, while airports like JFK and LAX don't have to do anything to attract airlines, airports like San Diego and Portland might work to attract flights to Europe, while airports like Miami and Pittsburgh (lol) might work to attract flights from Asia.
This brings us to something that has been ongoing for years. For years and years and years, Miami Airport has been working on attracting a nonstop flight to Asia. For these purposes we're excluding Qatar's flight to Doha and EL AL's flight to Tel Aviv — while those are technically in Asia, we're talking about North/East Asia flights.
In the past Miami Airport had a task force for this purpose, and it sure seems like the airport is consistently quite optimistic about attracting an Asian carrier. The argument is that Miami is the busiest US market for leisure and business travel from Asia that doesn't have nonstop passenger service.
In 2016 they were targeting Japan Airlines, China Airlines, Asiana Airlines, China Eastern Airlines, All Nippon Airways, Cathay Pacific, Air China, Korean Air, EVA Air, and Hainan Airlines.
Then this spring, the CEO of Miami Convention and Visitors' Bureau said that he expected Japan Airlines would launch flights within a couple of years:
"We are confident that sooner, rather than later, you are going to see direct air service from Tokyo to Miami, Florida. Next year, I will be standing here and we will have the head of Japan Airlines and we will have done the inaugural."
So, what's the latest on that? Per a story in Miami Today, little progress has been made according to the county aviation marketing director.
He says the situation has worsened with China, so he no longer expects a nonstop flight from Miami to mainland China:
"[With] China, things have gotten a little more difficult. There are terms of our [bilateral agreement] the US is claiming that China is not adhering to, and it has brought the two countries to an impasse. Until [those] accusations are straightened out, it's highly doubtful we're going to see any additional service into the United States by carriers."
That's not accurate at all (LAX continues to get more nonstop flights from China, among other airports). But I guess for these purposes it's true that Miami Airport is unlikely to get nonstop flights to China. 😉
Similarly, he thinks a nonstop from Taipei on China Airlines or EVA Air is unlikely, as he thinks the supposed worsening situation with China also impacts that.
So at this point Miami Airport is betting on a nonstop flight from Japan, either by ANA or JAL, to launch maybe halfway through 2020 (and yes, he's just pulling that timeline out of his you-know-what):
"My best guess – and we're hoping to sit down with them in January, if all goes well – is we'll probably get a commitment from them [the] second or third quarter of 2019 [for] service a year later – maybe [halfway] or two-quarters through 2020. It would be a good catch for us."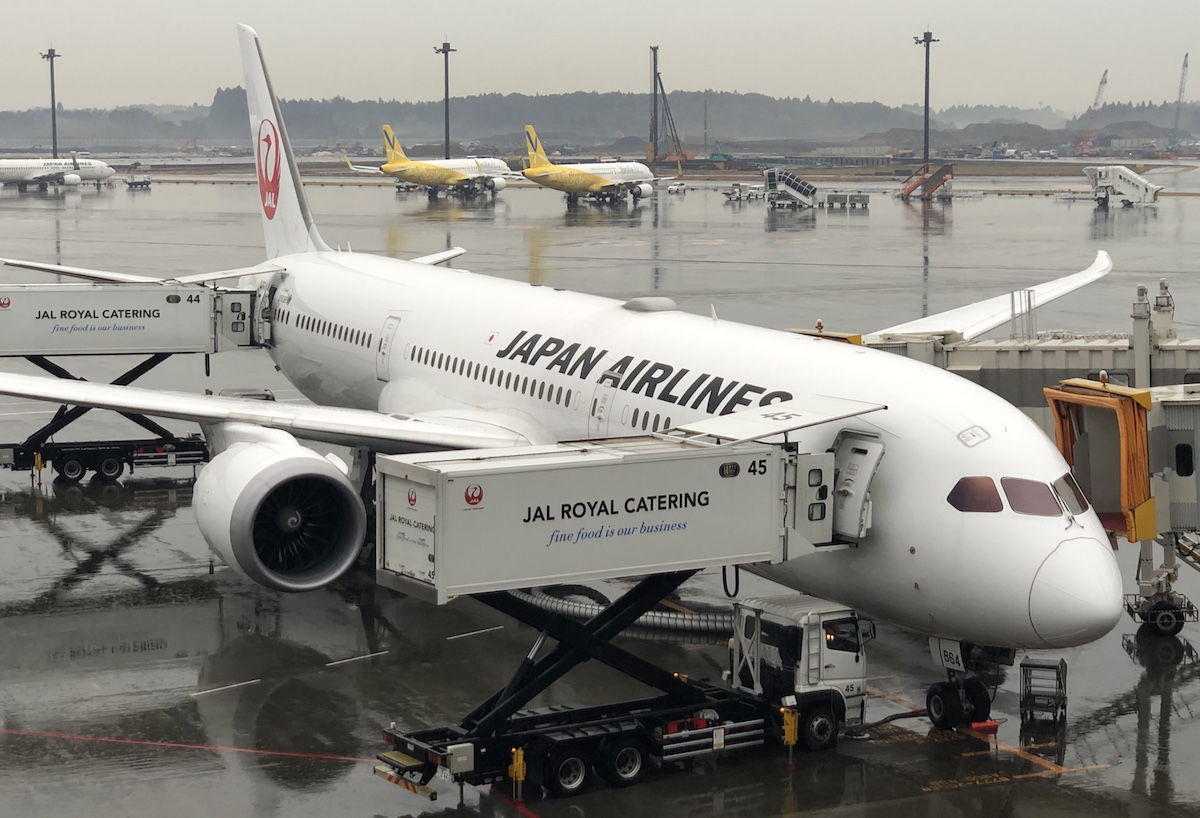 Between ANA and JAL, JAL would be the natural choice, given that Miami is a oneworld hub, and that American and Japan Airlines have a transpacific joint venture.
I still think it's highly unlikely this will actually happen. JAL is conservative with their growth, and a flight to Miami would be their longest route yet. Could a flight like this work? I imagine so, yes.
However, if it hasn't happened yet, I just feel like it's not going to happen. When you look at the global economy and fuel prices we had a couple of years back, it seemed like if there was ever a time the route would be launched, it would have been then. Maybe I just have a bleak outlook, but for the time being I don't think the best of days are ahead for global aviation, so I just don't see this risky route being added.
Yes, there's certainly some merit to easier connectivity between Asia and Latin America with a route like this. However, many points in Latin America can already be reached with JAL's flight to Dallas, as American has a lot of flights to Latin America from there.
So not surprisingly, the latest update with Miami's hope of getting an Asia flight is that there's no update. Just optimism, though less optimism then they had a few years ago, given that they now seem to realize that a Japan nonstop is the only shot they have.
Do you think Miami will get a nonstop flight to Japan in the coming years?