Update: As it turns out, Marriott hasn't actually changed their policy here, so see this post for more details.
Marriott has made a rather sneaky change to their points advance policy, which will no doubt catch many people off guard.
Marriott's points advance policy
Marriott has a policy whereby you can make a points reservation at a hotel even if you don't have enough points in your account for that redemption. The way it works is that you just make the booking and there's no reward certificate attached to it.
As long as you earn or purchase the needed points at least 14 days prior to check-in, you're good to go. If you don't have the points needed 14 days out, then your booking gets canceled.
This is something that Marriott historically offered, while Starwood didn't offer that, so it's one of the (few) good things to come from the Marriott side of things. Marriott rolled out this feature to Starwood hotels as the hotels switched over to Marriott's reservations system, which largely happened around last December.
Earning Marriott Bonvoy points is easy, especially through credit card sign ups and spending:
Marriott category changes & points advance
This March Marriott is not only introducing Category 8 properties, but is also introducing category changes, as they do every year. With these changes we'll see about 380 hotels changing in cost, including fewer than 40 hotels decreasing in cost and more than 340 hotels increasing in cost.
What's easy to overlook here is a footnote in these changes:
Points Advance – Members can book stays when they do not have enough points if they earn or purchase the needed points at least 14 days prior to check-in. Members who wish to book a points advance redemption under the current Marriott Rewards and SPG award chart are encouraged to order redemption certificates before March 5 to lock in the rate. On March 5, redemption bookings are subject to the new unified program award chart.
What this essentially means is that you have a points advance reservation at a property that's increasing in cost as of March 5 (either due to category changes or the new introduction of Category 8 pricing), you'll have to pay for it by then, or else you'll be stuck paying the higher cost.
Just to give one example, a five night stay at the St. Regis Maldives currently costs 240,000 points (60,000 points per night, with a fifth night free). As of March that stay would cost 340,000 points (85,000 points per night, with a fifth night free).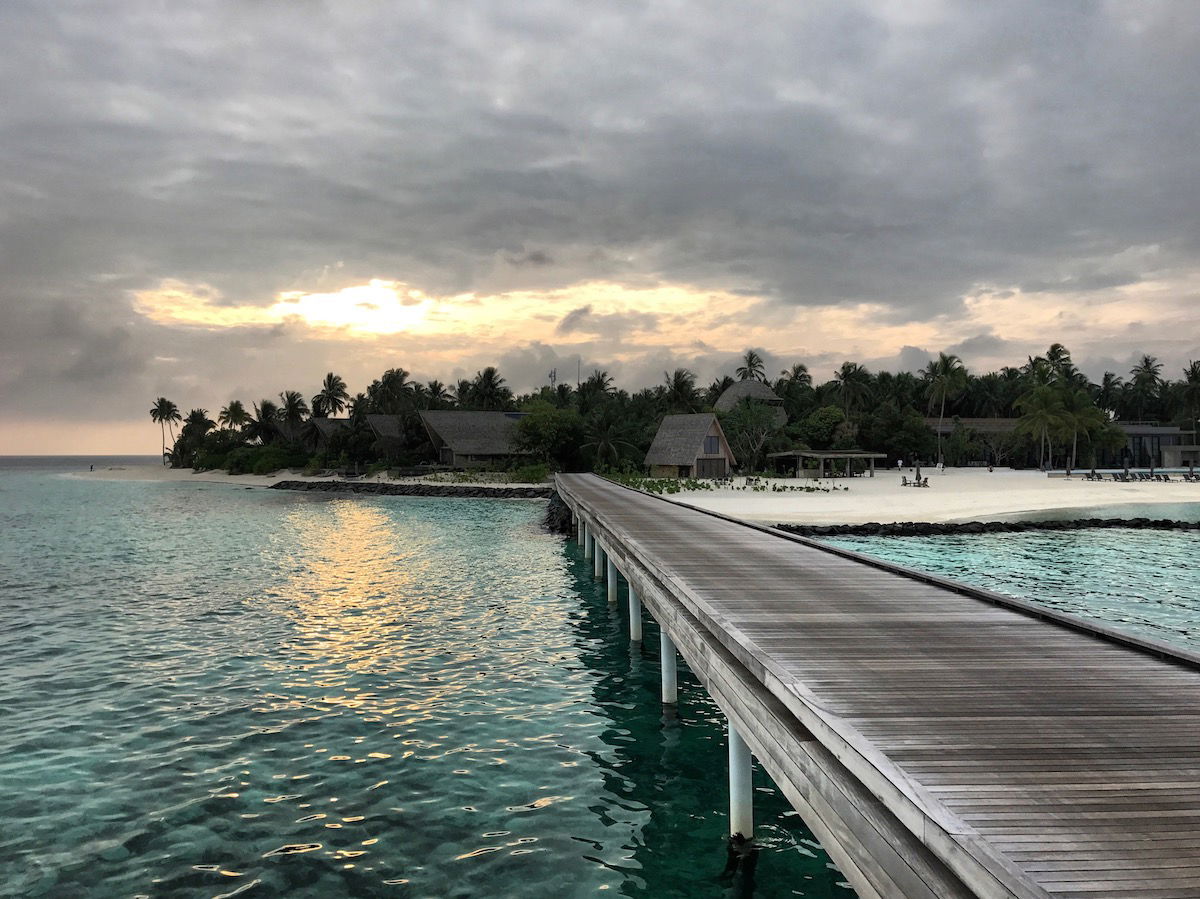 Redemption rates at the St. Regis Maldives are going up
Is this fair?
The problem here is that this policy is different than the precedent Marriott has set. Historically Marriott has honored the price at the time of booking for points advance reservations (even when there were category changes), and they're changing that up.
So there might be people who made a points advance reservation at the St. Regis Maldives for next February, only to learn now that they'll need the points 10+ months earlier than they expected, or are expected to pay significantly more.
Here's the thing — as such, I think Marriott's points advance policy was too generous. That wasn't an issue with just Marriott's portfolio of hotels, but when you consider the new aspirational hotels that Starwood has added to the portfolio, this policy arguably isn't in the best interest of the overall membership.
Some hotels only have a few rooms they make available on points, and I know some people literally make dozens of speculative points advance bookings at a hotel, since there's no downside to locking those in. This obviously comes at the expense of a lot of other people, who might want to stay there.
So while I think Marriott should have added some sort of restrictions to this benefit in the past (for example, limiting the number of points advance reservations each member can make), I don't think essentially changing the rules after someone has secured a booking is fair.
But hey, Marriott is unfortunately within their rights to do this, so…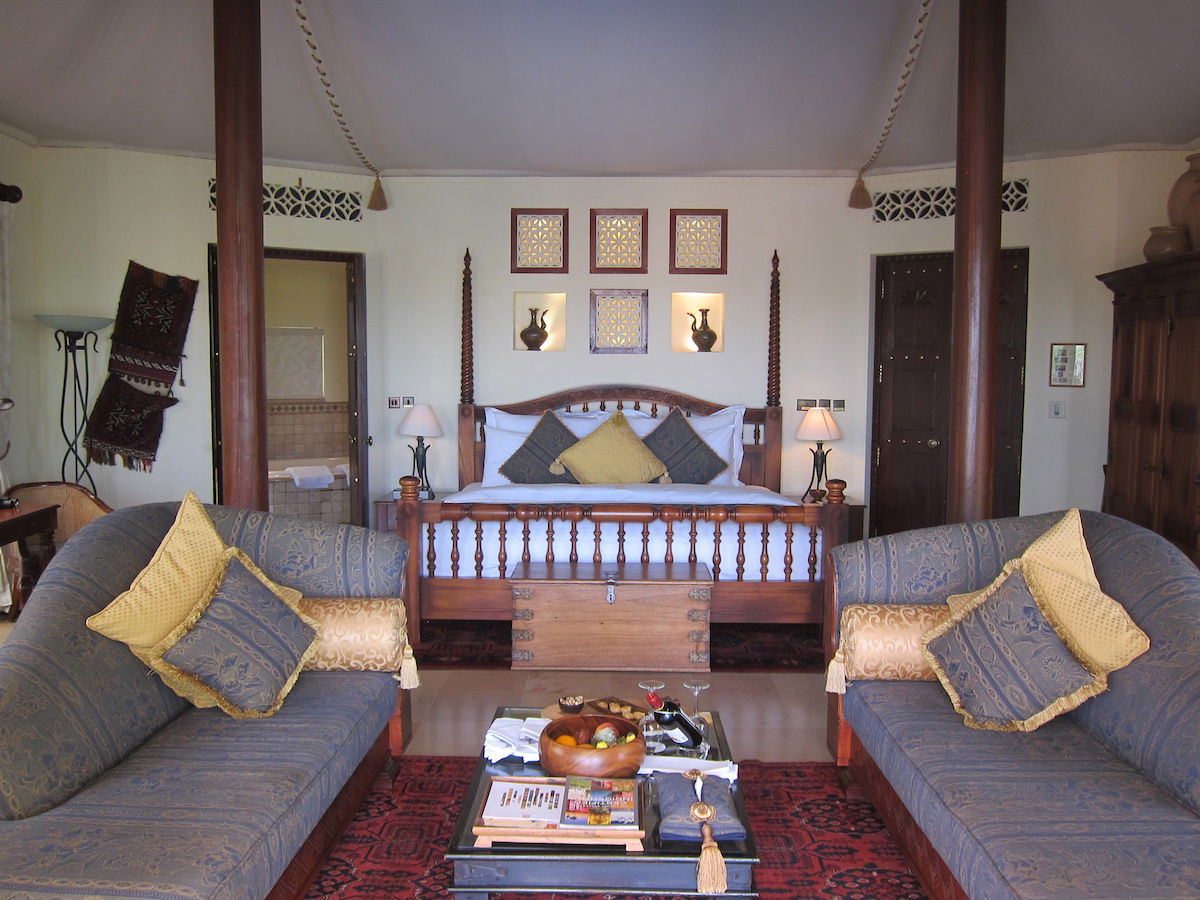 Redemption rates at Al Maha are going up
Bottom line
While Marriott's points advance policy has historically been really generous, be aware that if you locked in stays at hotels that are going up in price, you're about to find yourself paying a lot more.
I don't think this is reasonable on the part of Marriott, though also think they should have added restrictions earlier that limit the total number of speculative bookings you can make.
Are you impacted by Marriott's points advance policy change? Are you happy or sad to see them making these changes?