In the US it's pretty easy to be arrested for flying related incidents. For better or worse, frontline airline staff have a lot of latitude nowadays, and will in many cases call law enforcement on passengers for just about anything.
And then there are instances outside the US where you can't help but shake your head… like this story.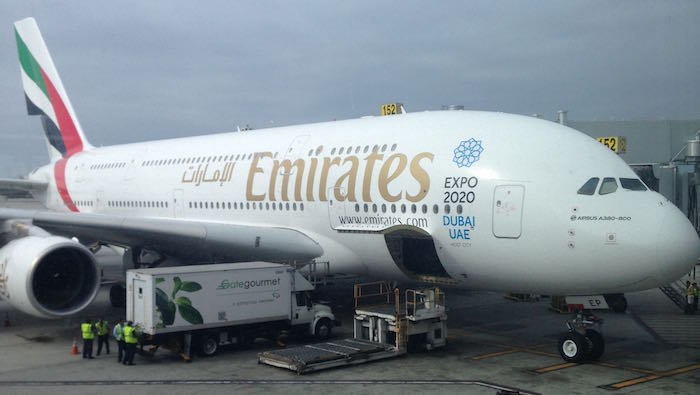 Via the Herald Sun, a man on an Emirates flight between Dubai and Melbourne had to be cable-tied after he repeatedly punched a female flight attendant, and then tried to headbutt other flight attendants who offered him water:
Matt Naylor was on flight EK406 last night and said that the man, who was traveling with a young boy, wanted more space to lie down and became agitated when he didn't get it.

"They managed to get him back to his seat where they got an extended seatbelt and put that around him."

Mr Naylor said the flight attendant told him that she was punched in the face "a few times".

"He did at one stage … try to headbutt two of the flight attendants trying to offer him water. So he was very irritated, very worked up, crying, yelling, it was quite unpleasant."
Though perhaps the most puzzling part of the story?
The man wasn't arrested due to personal circumstances.

"The Federal Police were called and met the plane on arrival to assess the situation. After this assessment it was agreed that the passenger would meet their connecting flight onto Auckland and did so with no issues.
He wasn't arrested due to "personal circumstances?" Is the lesson here that you can punch a flight attendant and try to headbutt them a couple of times when they try to offer you a drink, and you won't be arrested (assuming you're traveling to the right country)?
I guess he should consider himself lucky that the plane was bound for Australia and not the UAE, because I feel like it may have ended differently…