It's a day ending in "y," which means a European airline will go on strike tomorrow.
In this case it's Lufthansa's pilot union that's striking, from 12:01AM to 11:59PM on Wednesday, November 23, 2016.
This strike will cause ~900 Lufthansa flights tomorrow to be canceled, including longhaul and short-haul flights. This includes 51 cancelations of intercontinental flights, and nearly 100,000 passengers being affected.
If you are scheduled to fly tomorrow, Lufthansa is giving you the option of rescheduling or refunding your ticket:
Customers whose flights have been cancelled due to the strike have the one-time option to transfer or cancel their booking. In addition to this, all passengers traveling with the group airlines Lufthansa, Austrian Airlines, SWISS and Brussels Airlines will have the one-time option to transfer their booking for free, regardless of whether their flight has been cancelled or not. Passengers can find additional information on LH.com under 'Current Travel Information'. For flights within Germany, there is also the option to exchange flight tickets for train-travel vouchers.
This strike only impacts Lufthansa flights, and not those operated by Eurowings, SWISS, Austrian, Air Dolomiti, or Brussels Airlines.
Here are the longhaul routes that will be operated tomorrow in spite of the strike:
Lufthansa plans to operate individual routes tomorrow in spite of the strikes. Among other destinations, flights are planned from Frankfurt to Chicago, Delhi, Haneda, Houston, Miami and Washington. A total of three intercontinental flights are scheduled to depart from Munich tomorrow – to San Francisco, Newark and Charlotte. Other connections, including Hong Kong and Shanghai, are being postponed until Thursday.
Lufthansa pilots have been on strike over a dozen times in the past few years, and it's all over the same issues:
Lufthansa has offered mediation to Vereinigung Cockpit on a number of occasions, in order to resolve the wage dispute with the assistance of a neutral third party. VC has consistently rejected the offer. Instead, VC has now announced a strike that will hurt our customers and colleagues most of all.

VC is ignoring the possibility of mediation and is avoiding its responsibilities as a social partner.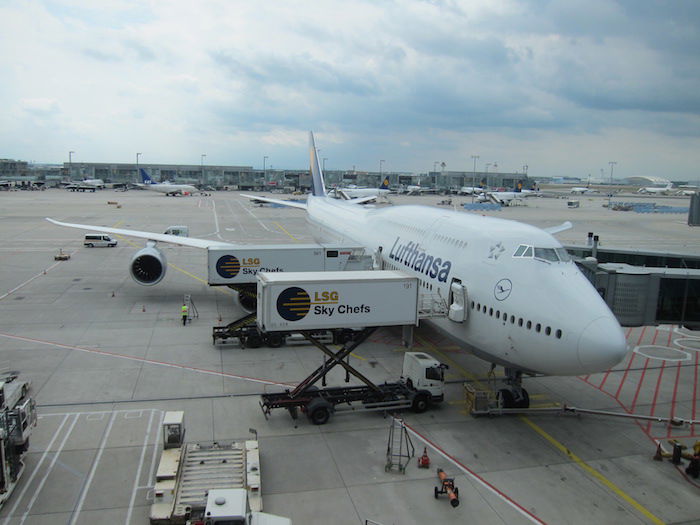 Bottom line
If you're scheduled to fly Lufthansa tomorrow, be sure you check your flight status to see if your flight is still operating. Also, these strikes rarely last just one day since I doubt tomorrow's strike will accomplish anything. As a result, don't be surprised if we see follow up strikes in the coming weeks.
Anyone scheduled to fly Lufthansa tomorrow?