Lufthansa Miles & More is a program we don't talk about too much on the blog here, since the miles are generally pretty hard to come by. That's because Miles & More isn't transfer partners with any of the major transferable points currencies in the U.S., outside of Marriott. Currently Marriott to Miles&More transfers aren't available, due to an ongoing legal dispute.
Best for Marriott perks
Get platinum status for being a cardholder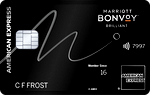 Marriott Bonvoy Brilliant® American Express® Card
Best for business travelers
Earn up to 2 free night awards every year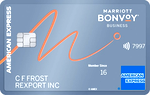 Marriott Bonvoy Business® American Express® Card
In general I tend to think their partner award rates aren't that great. The one real advantage of the Miles & More program is that members can book Lufthansa first class awards more than 15 days in advance (while members of partner programs can book these seats at most 15 days out).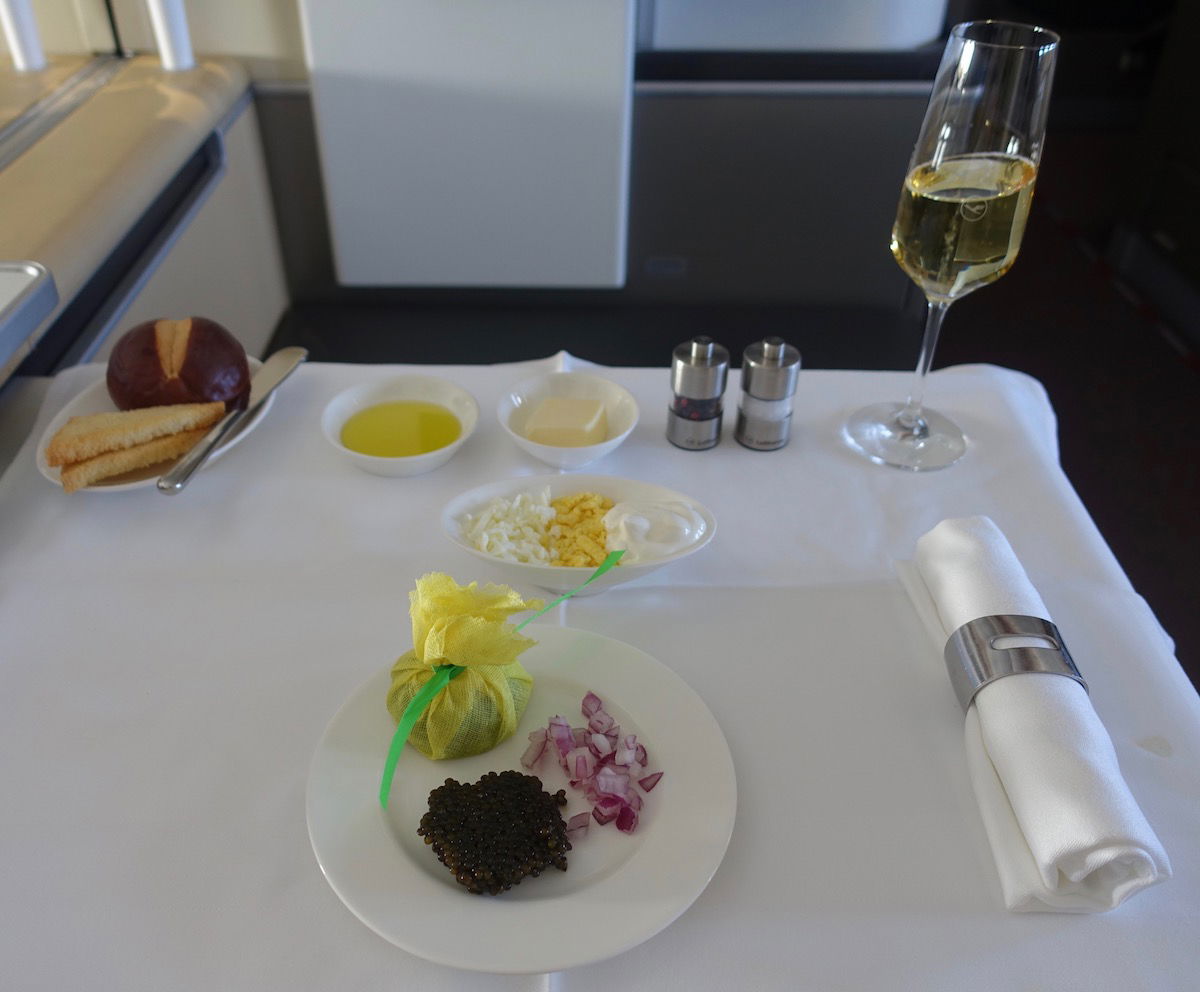 Lufthansa first class caviar service
Miles & More offers extra award availability to their own members, so can also be a worthwhile program for those looking for multiple business class seats, though the fuel surcharges are outrageous. On the plus side, if you're traveling with an infant-in-arms, you'll only pay the taxes and fees (including surcharges) on their ticket, unlike other programs which charge a percentage of the base fare as well.
So there are some strategic uses of Miles & More.
Anyway, Lufthansa Miles & More has just announced an award chart devaluation as of May 9, 2019. This is based on the day that you ticket your reservation rather than the day that you travel, so you can still lock in tickets at the old prices for travel on subsequent dates.
You can find the old award chart here and the new award chart here.
Here's a comparison of just a small part of the chart (for travel originating in Europe and North America, with the old chart on top and new chart on bottom):


I'd say the most noteworthy changes are that:
Flights within North America (on United) are increasing in cost from 30,000 miles to 35,000 miles roundtrip in economy, and 55,000 miles to 60,000 miles roundtrip in business
Flights between North America and Europe are increasing in cost from 105,000 to 112,000 miles roundtrip in business class, and 170,000 miles to 182,000 miles roundtrip in first class
Bottom line
Any award chart devaluation is bad news, though at least this one is fairly mild. An increase in cost of 6,000 miles one-way between the US and Europe in first class isn't a huge deal, in my opinion.
Frankly I'm more bothered by Lufthansa having recently hugely increased carrier imposed surcharges for travel originating in North America. For example, a roundtrip first class award ticket between the US and Europe now includes $1,500+ in carrier imposed surcharges, and that doesn't even include taxes and fees.