Airlines are always looking for ways to cut costs, and it looks like Lufthansa has a unique way they're hoping to do so, without impacting the passenger experience too much. While Lufthansa has long offered onboard reading materials to all passengers, they've recently changed their policies a bit, presumably to cut costs.
Lufthansa is no longer offering magazines and newspapers in economy, but rather is giving passengers access to eJournals, which can be downloaded to your personal device.
To take advantage of this, enter your Lufthansa record locator and last name on this page and you'll get access to hundreds of titles. You can download them starting three days before departure, all the way until the end of your journey.
The number of publications you can download depends on your status and class of service, and ranges from one to 20, as follows:

While I'm someone who appreciates technology (I wouldn't have a job without it), I'm not sure how I feel about them eliminating reading materials in economy altogether in favor of this. While I'm not someone who usually reads magazines, I imagine many people are like me and travel with a smartphone and a laptop, but not with an iPad.
Maybe it's just me, but if I am going to read a magazine during a flight, it's most likely to be during takeoff or landing, when my laptop can't be out. Personally I don't much enjoy trying to read magazines or newspapers on my iPhone.
So ultimately this is a cost cutting measure on the part of Lufthansa, in the sense that this will save them the cost of magazines as well as the additional fuel burn due to the weight of carrying them. At the same time, I view eJournals as being more of a complement than a substitute to paper publications.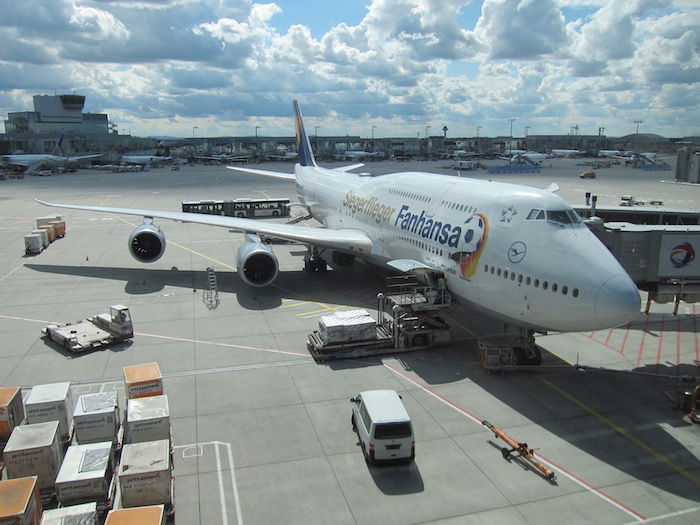 What do you think — would you like to see airlines switch to eJournals, or is there a happy medium?
(Tip of the hat to LoyaltyLobby)